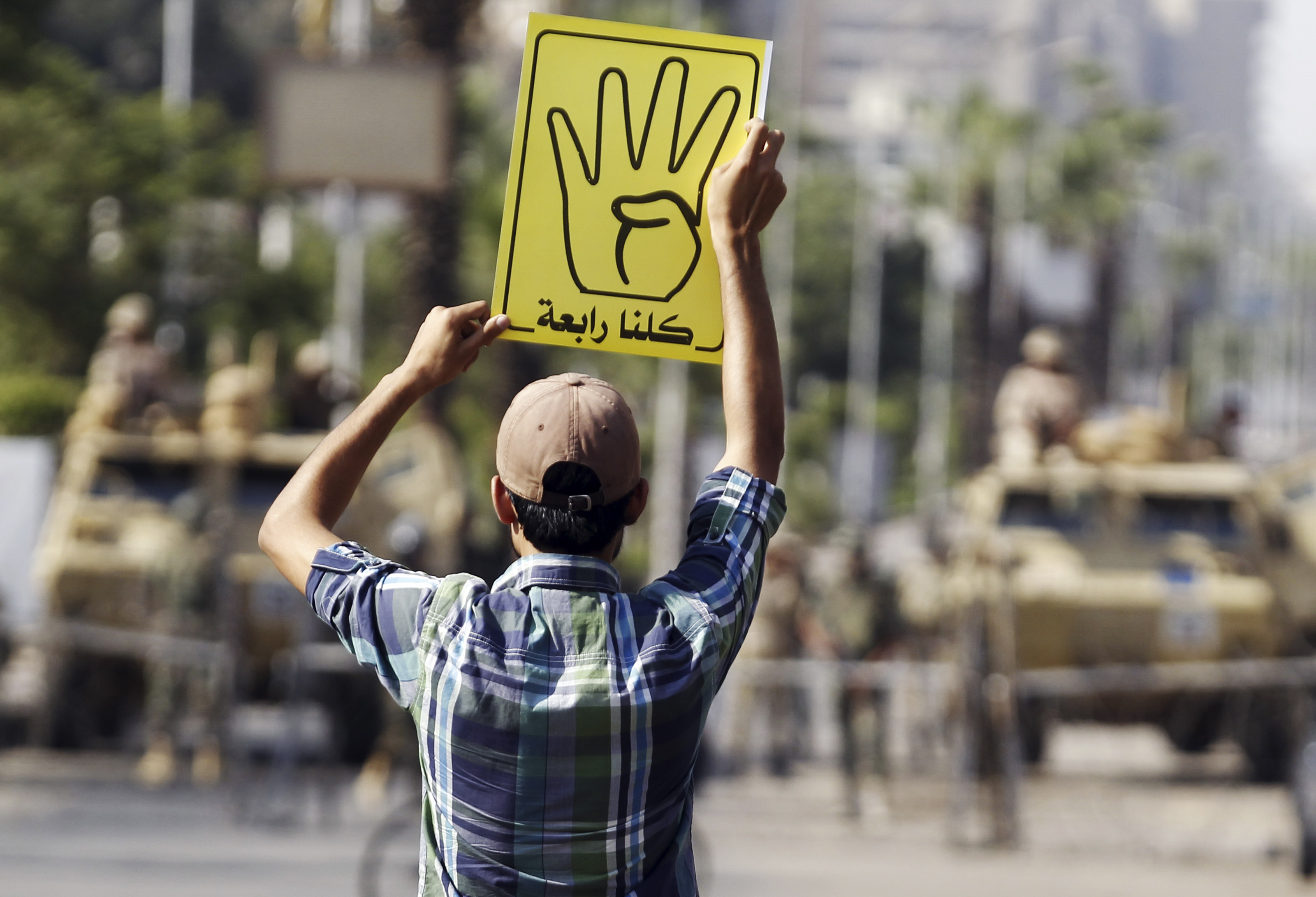 Astute observers of recent pro-Morsi protests in Egypt will note a new symbol cropping up in photos of the protesting crowds: Demonstrators are now holding four fingers in the air. Many carry yellow posters emblazoned with the same gesture.
This new hand sign refers to the Rabaa al-Adawiya mosque, the site of a violent confrontation between Morsi's followers and the Egyptian army. Reported deaths from the clash range from hundreds to thousands of Muslim Brotherhood supporters. In Arabic, "Rabba" means "four" or "the fourth;" hence the new Rabaa symbol.
The new hand sign is important because it signals both a conscious shift in the Muslim Brotherhood's focus from a global audience to an Arabic one and a rejection of the ideals of the Arab Spring.
The Rabaa replaced a more recognizable sign in the Arab world: the two-fingered "V for Victory" salute, a gesture that transcends language and nationality. Many Americans know of the V as the peace sign after its widespread use by the anti-war and counterculture movements of the late 1960s and 1970s. Invented by the BBC in World War II as a pan-Allied propaganda campaign — think a cigar-smoking, pinstripe-wearing Winston Churchill flashing the V and a grin — the sign came to the Arab world when Yasser Arafat popularized it in 1969. To this day, Palestinians have exhibited a two-fingered V upon their release from Israeli jails, and the sign is well represented at rallies in Gaza.