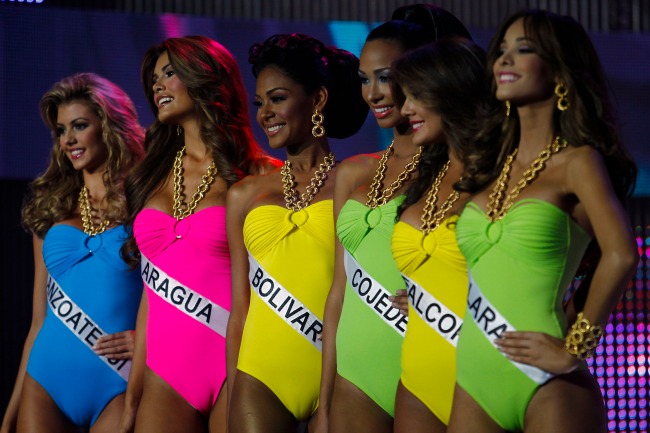 Astrid de la Rosa was left bedridden for two years after her liquid silicone buttock injections migrated into her spine, paralyzing the supporting muscles.
"We are trying to educate Venezuelan girls about the dangers of these procedures before they are 12 years old," she said. "We have to get to them early, as parents tend to offer these injections as 15th birthday presents".
In Venezuela, 17 women have died in the past 12 months as a result of liquid silicone buttock injections. The procedure, which according to Jesus Pereira, the president of the Veneuzelan Plastic Surgeons Association, an estimated 30 percent of Venezuelan women aged 18 to 50 have undergone, attempts to achieve a figure thought to be more attractive to Venezuelan men. 
While the death toll resulting from these injections has risen since they became widely available in 2008, it has done little to curb the trend of Venezuelans seeking a quick-fix solution to what they perceive as physical inadequacies. Despite being illegal in Venezuela (sale of silicone carries a two-year prison sentence) the country's Association of Cosmetic Surgeons estimates that 2,000 women every month are receiving injections of this biopolymer, either at home or illegally at unlicensed businesses.