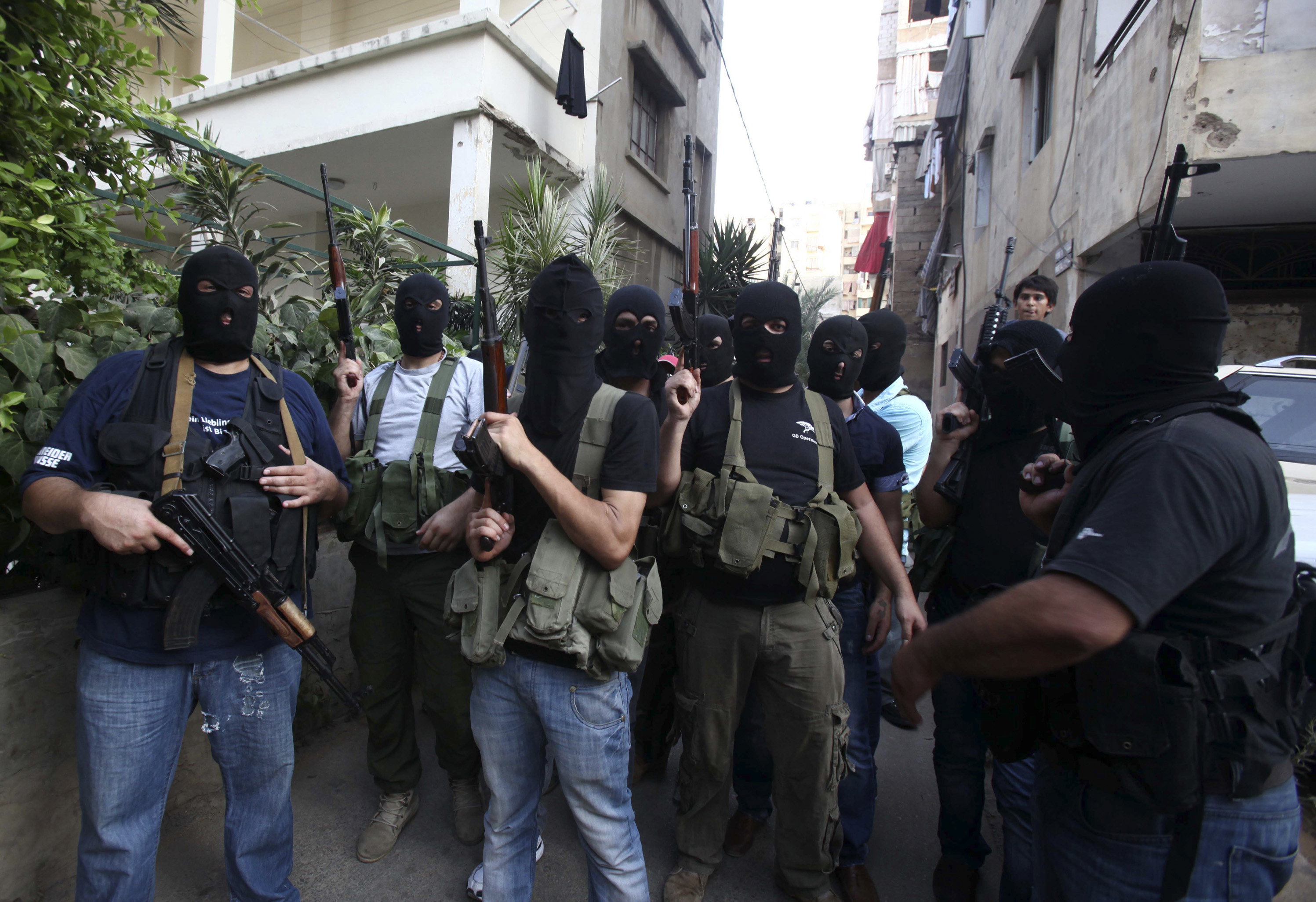 I'm talking to perhaps one of the most dangerous criminals in Lebanon, but he's being unexpectedly polite.
My fixer and I drove through impossibly winding roads in the Bekaa Valley to get to his house, a squat, bunker-like building with a brand-new Hummer in the driveway. We announced ourselves to the child that opened the door; a little boy who looked to be about eight or nine. He led us into a small room to wait. There was a machine gun on a stand pointed at the window and a large block of hashish wrapped in plastic on the coffee table. The boy calmly picked up the hash and carried it out of the room. The machine gun stayed.
His father, a well-known narcotics dealer and member of the Jaafar family, one of Lebanon's notorious Shi'ite clans, eventually came in and greeted us. He now sits next to me, solicitously asking what I would like to drink and whether I could use some food. His English isn't good, so my fixer does most of the talking.
"The Sunni people are acting like thugs," the man says. "They're trying to make a sectarian war. They're the ones who are kidnapping and killing people, throwing bombs, eating hearts."