The 'Little Traffic Light Man' That Could
How Berlin's iconic Ampelmännchen were born, saved from destruction, and still matter today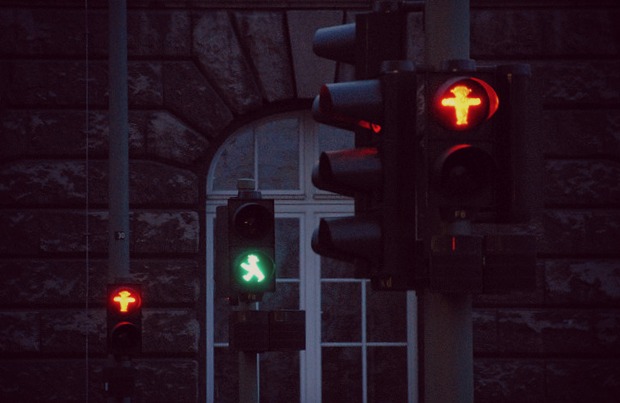 BERLIN -- Perhaps motivated by his Communist surroundings, East German traffic psychologist Karl Peglau wanted a pedestrian traffic light for the proletariat. Everyone from the color-blind, to the elderly, to children uses sidewalks, he reasoned, so why not a "walk/don't walk" symbol that makes sense to anyone—and, ideally, reduces traffic fatalities too.
In 1961, he devised a "walk" man in a straight-legged stride and a "don't walk" man with arms outstretched like a cheerleader. He gave them noses and hands so as to "appropriately provoke the desired pedestrian behavior through emotion."
Thus was born the Ampelmännchen, or "little traffic light men," the hatted, purposeful-looking indicators that helped direct traffic in East Germany and have since gained cult status.
Peglau later said he was worried about his pitch to East German officials because he thought they might scorn the hat atop the little man as a symbol of "petty bourgeois." They didn't, but they did ask Peglau to make him face to the left—again, perhaps a sign of the times.
The first Ampelmännchen found his home at the corner of Unter den Linden and Friedrichstrasse, two major streets in East Berlin, in 1969. They proved so popular that they were woven into children's cartoons and comic strips, sort of like a Smokey the Bear for traffic safety. Meanwhile, West Germany went with a much more traditional-shaped traffic man, one without snazzy accessories or cartoonish proportions.

A few decades later, Ampelmännchen nearly faced extinction. After the fall of the Berlin Wall in 1989, newly unified Germany sought to rid itself of the vestiges of the East—including its pedestrian signals. The country prepared to switch to the more generic-looking West German traffic man in 1997.
Much outrage ensued—one transportation minister derided the Western version as "sexless beings with spherical heads"—until a group called, fittingly, "Rescue the Ampelmännchen!" successfully lobbied the government for their preservation.
Since then, the Ampelmännchen have been installed on traffic lights across West Berlin, as well as in some West German cities, such as Hückeswagen—at least one small study showed that Germans reacted more quickly to the Eastern version than the Western one. They also now grace t-shirts, purses, and other tchotchkes sold to tourists, and along with Alexanderplatz' television tower, the men are easily some of Berlin's most recognizable symbols.
Major European cities are all beautiful, but they start to look the same after awhile—a castle, a town square, a cathedral. A micro-brewery that's been there since before America was a glimmer in King Ferdinand's eye.
But Berlin completely bucks the mold: It's a hodgepodge of modern architecture, monolithic Soviet-era apartment buildings, and baroque structures that were shelled and bombed and then rebuilt. Unlike in other parts of Europe, Berlin's history is written, not in Medieval buildings, but in tiny details that together portray a city that's been under the rule of five different governments within a century.*
Much of Berlin was destroyed during World War II, but for the landmarks that remained, each change in leadership produced a new government that tried to erase the past. Just this summer, for example, Berlin broke ground on the recreation of an ornate palace that was once the residence of Prussian kings and the center of the German empire. It was destroyed by East German authorities in 1950.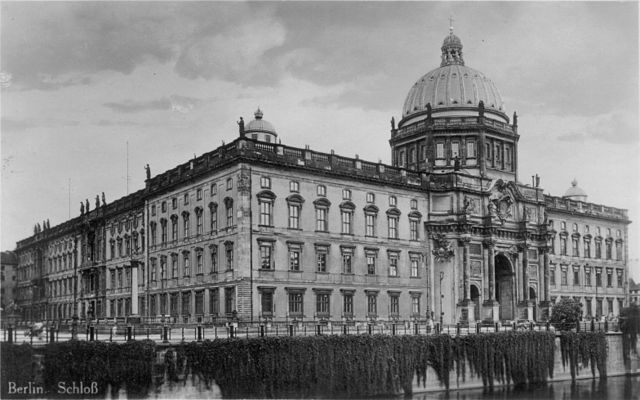 The Ampelmännchen, by contrast, are an example of Berliners' ability to recognize the good parts of their past—amid all of the atrocities—and to preserve them.
---
*That's the German Empire, the Weimar Republic, the Third Reich, the GDR, and the Federal Republic of Germany, in case you were wondering.