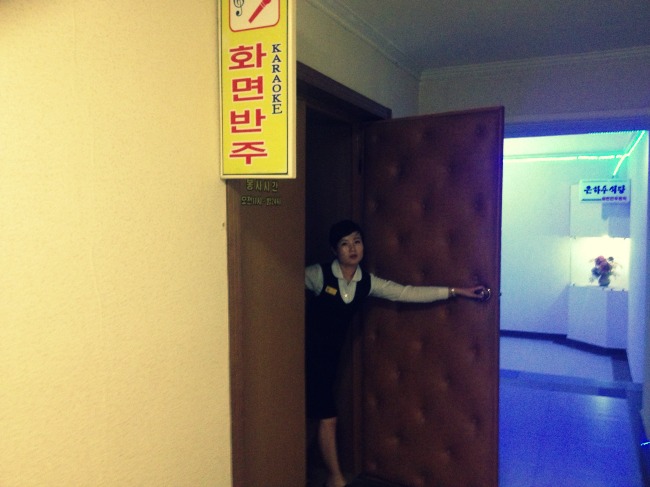 PYONGYANG -- I'm standing outside the Egyptian Palace nightclub in Pyongyang's Yanggakdo Hotel, a place that promises all the advantages of a combination bar, nightclub, sauna and massage service, geared toward the tired and terminally lonely (which, like all other services at the Yanggakdo, means "foreigners only"). The only problem? It's nearly midnight, and the bar is firmly, implacably closed.
Welcome to North Korean nightlife. The Macanese-run Egyptian has a sign claiming to be open nightly between the hours of 7:30 p.m. and 3 a.m., but, according to well-informed sources, it's mostly shut (and "shit," anyway). Tales of debauched nights behind its locked glass doors -- which showcase a rack of traditional North Korean clothing and some half-hearted hieroglyphics -- are rare enough to be semi-legendary.
Though the Yanggakdo's basement has two sides – one Korean, the other Chinese – the latter is by far the sleazier. The reason the club was shut that night was that there were no Chinese staying at the hotel that week and, consequently, neither were the prostitutes that typically service them.
Even with its irregular hours, though, the Egyptian is a bit of a rarity. Under "Drinking," my Lonely Planet guide to Pyongyang has a single recommendation: The Diplomatic Club by the Juche Tower, a "newly refurbished complex full of bars, karaoke rooms, and restaurants."