A Faux-Pas Foreign Policy
The debate over striking Syria started with an unscripted statement, and it may end because of another one.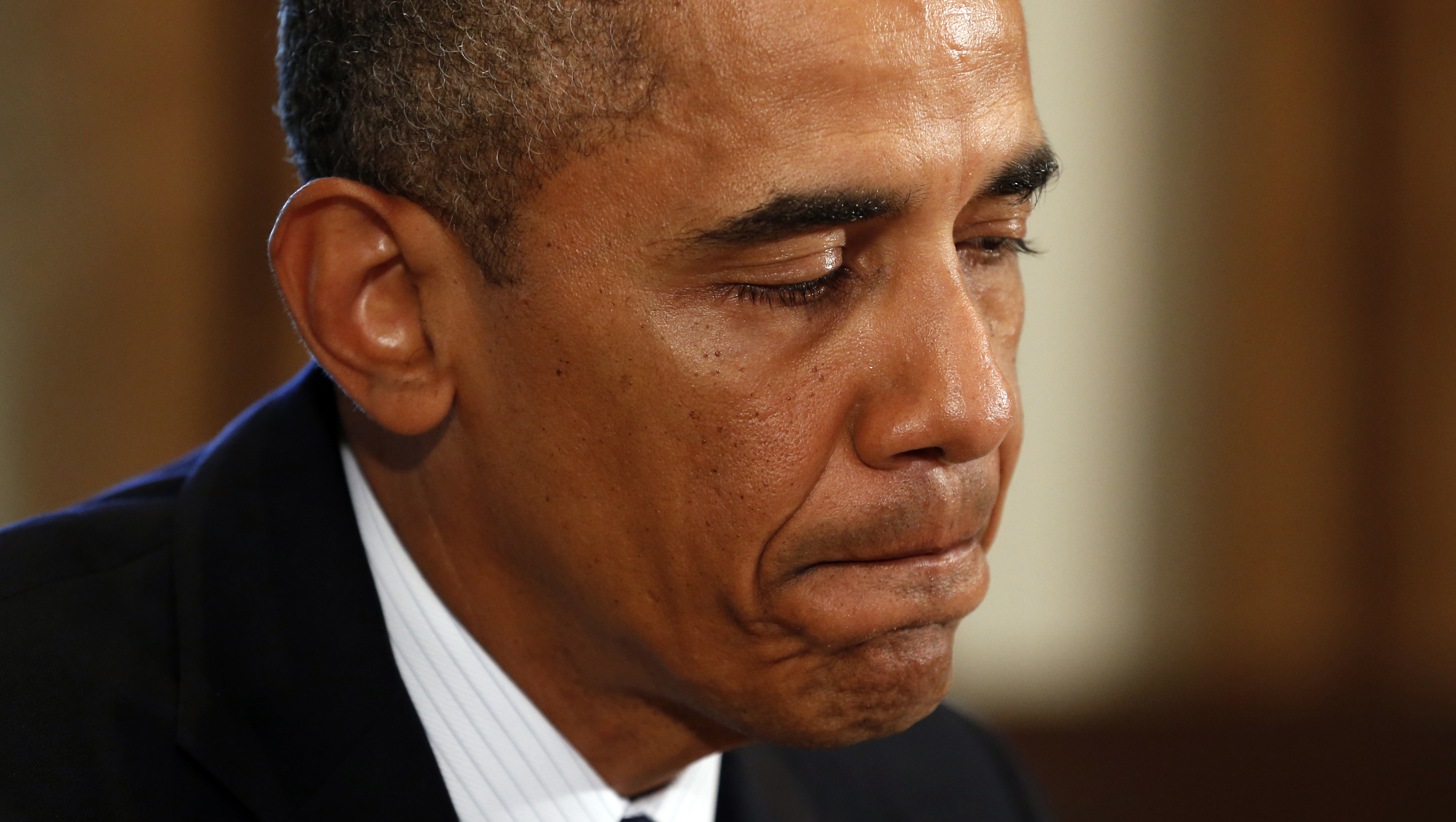 The U.S. got into its confrontation with Syria over an allegedly unscripted statement from President Obama, and may now get out of it thanks to an off-the-cuff remark from Secretary of State John Kerry.
Obama set the stage for military intervention in the Syrian civil war last year with two words: "red line." If we see "a whole bunch of [chemical] weapons moving around or being utilized," that would be a "red line" that would "change my calculus," Obama famously said. The definitiveness of the statement made it impossible for the president not to respond when he determined that forces loyal to Syrian President Bashar al-Assad used chemical weapons against civilians last month.
But The New York Times reported in May that Obama was never supposed to utter the words "red line." One unnamed official said the comment was "unscripted," while another said the idea was to "put a chill into the Assad regime without actually trapping the president into any predetermined action." Whether or not Obama got ahead of himself, it didn't really matter in the end as the "red line" becamethe administration's official position and the genie couldn't be put back into the bottle.
That is, except, perhaps by another unscripted remark from the Obama administration. As Foreign Policy's Yochi Dreazen wrote, Kerry may have "ad-lib[bed] his way out of war" Monday when he suggested that Syria could avoid air strikes if it gave up its chemical-weapons cache.
It was an offhanded remark that the State Department immediately tried to walk back. "Secretary Kerry was making a rhetorical argument about the impossibility and unlikelihood of Asad turning over chemical weapons," spokesperson Jen Psaki said. But within hours, the Russian government offered to make it a reality, the Syrians said they'd play ball, and Obama himself endorsed it. Now it looks like a military confrontation may be averted, at least for the moment, thanks in part to Kerry's slip of the tongue.
If it goes through (and it's a big if, considering the technical difficulty of securing the weapons), it's a would-be war bookended by verbal gaffes. Foreign policy by faux pas.