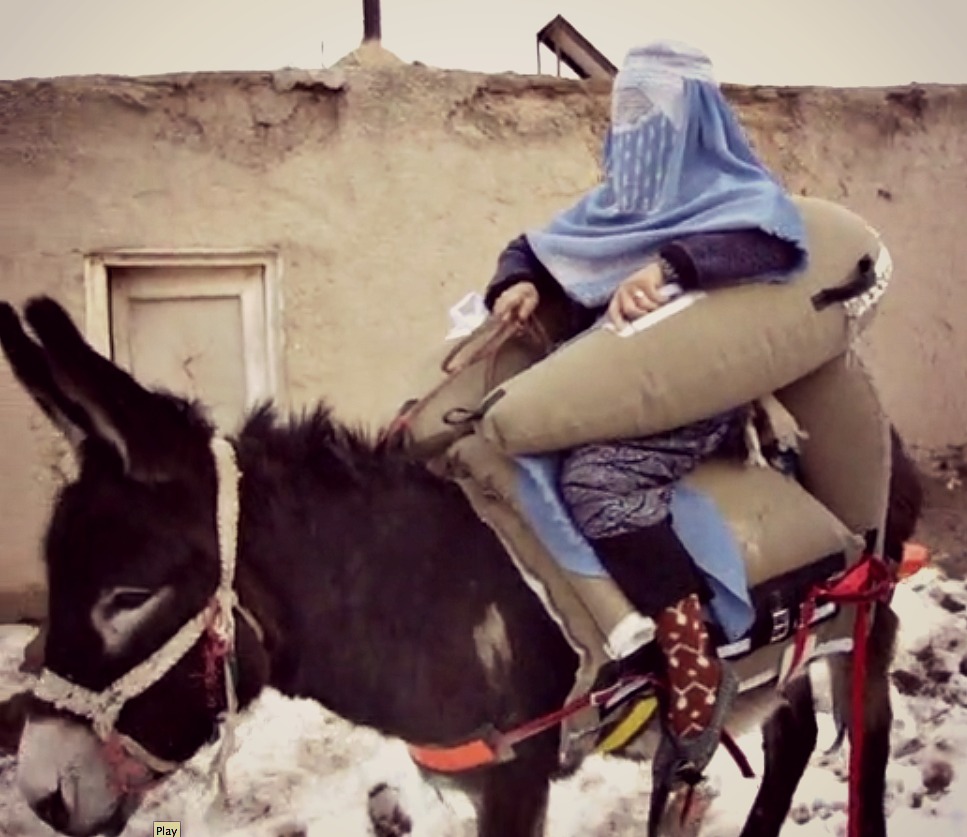 Afghanistan has some of the highest maternal and infant mortality rates in the world, and a high concentration of donkeys.
Enter the maternity saddle -- a new invention that promises to carry women in labor across Afghanistan's difficult terrain so they can get the medical care they need.
The British charity HealthProm and designer Peter Muckle developed the inflatable donkey saddle to ease the burden on women about to give birth in remote areas of Afghanistan.
The lack of suitable transport in mountainous areas leads many pregnant women to opt against heading to health centers in favor of giving birth at home, raising the risks for both mother and child should complications arise.
According to Muckle, his invention provides a lightweight and comfortable way for women in labor to get the medical attention they need.
"HealthProm found that there was no comfortable way for women to travel in order to give birth," he says. "And they also found that if they did give birth in the health centers there was much more chance for them surviving."
The final version of the "donkey ambulance" was showcased during an exhibition of low-cost, frugal medical technology in London earlier this month.