How I Met Your Mother
The Atlantic In Paris: Dispatch #12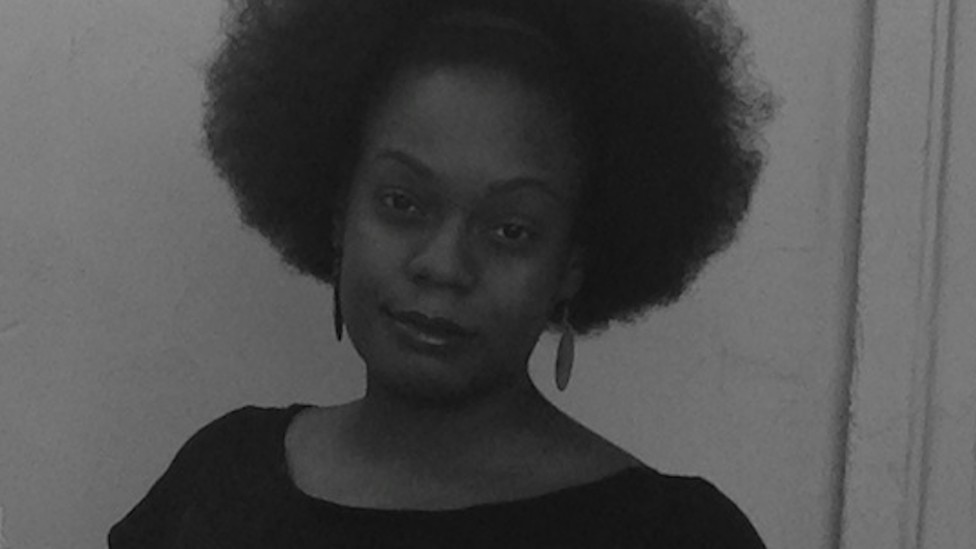 I was out on The Yard with another girl. Homecoming. 1996. That was the year I finally found myself and knew that there must be a world beyond The Mecca. That was the year when I finally accepted that I was a cliché, that I liked Seinfeld and Pretty Woman, believed in Nubian Queens and thought the suburbs were cool.
I was walking across the Yard with another girl when I fell instantly in love. I am not ashamed to tell you this. I stopped and spoke to some friends. She was standing with your Aunt Kamilah, who was down with the Rythym and Poetry Cipher, and yes, that is what we called things back then.

I am not ashamed to tell you that I knew nothing about her, beyond how she looked. I am not ashamed to tell you that I was ignorant and dumb, in search of some Umoja mythology or all that Malcolm meant when he urged us toward self-love. I am not ashamed because I now know that everyone is urged toward everyone because of myth, and the only difference is the quantity and vintage of our guns.

But I was 21 years old, and I knew nothing beyond the fact that I was so young that I could only be a walking cliché. I think of Ethelbert throning from the top of Founders, looking over my bad poetry and telling me that I more needed to live than write. What did I know of loving anything, beyond a longing, beyond being biased in one woman's direction.
I can now say that I what I immediately felt that day was thin. I shall speak responsibly and say that love is built on years of struggle, on business, on the tight-spots from which you brawl your way out. And I shall speak honestly and tell you that the my whole adult life has been built on something else--on thin feeling, on myth, on instinct, on the irrevocable desire to do the sort of filthy things that makes respectable people shriek, "Think of the children."
Fuck the children. I was out on The Yard--Sadé in the tape-deck, while I'm moving in slow-motion. I was talking to Kamilah and my man René and I wasn't hearing a word being said. That thin feeling was everywhere around me and no one else could speak.

So we partnered, parented, and married in precisely that order, and we would have left the last one off it were in our responsible power. We would have left that one off so that we always remembered that our mutual roots were not in churches where angels sing, not in high holiness, nor registry nor showers, but in chaos and lust for blood. We have held ourselves together with good reasons. But we have always known that love is not made by respectable people but by the freaks who come out at night. May you soon strive to rank among them.

I tell you this because I have fallen before, and it generally ended badly. So it goes. You will end badly too. So it goes. When I was 16 a boy smashed me over the head with a steel-trash can, then raised his arms like he was champion of the world. I haven't had the blues since.
I am thinking of Langston Hughes:
Folks, I'm telling you,
birthing is hard
and dying is mean-
so get yourself
a little loving
in between.
I am thinking of Black Thought:
We knew from the start
That things fall apart
And tend to shatter
But mostly I am thinking of you. I want to tell you that I have fallen for Paris. I think you know. I think you know because I am stupid and I am cliché. A serious man should should fall for some village in Moldova, for brandies made from magic apples, or ham taken from a rare and endangered hogs. A serious man should claim to have discovered Nashville, should live in Austin before it is Austin, then leave with tales of the edgy old days. I have been told that serious men are buying homes in Detroit. But I love chicken fingers. And I have never been to Foxwoods or Vegas. And I love New York against my better wishes. And I love Paris with that same familiar feeling--aching, everywhere and thin.
What I am telling you is that you do not need to know to love, and it is right that you feel it all in any moment. And it is right that you see it through--that you are amazed, then curious, then belligerent, then heartbroken, then numb. You have the right to all of it. You must want to own all of it. We will try to ward you away. We will try to explain to you that we have already walked that path. We will try to tell you that we have made your mistakes. We will claim that we are trying to spare you. But you will see our greed and self-service hiding behind our words. You will see us ward you away with one hand, while the other still shakes at the memories. Here is the thing--you have the right to every end of your exploration and no motherfucker anywhere can tell you otherwise.
The culture of our world, right now, is crafted by little boys who only recall being stood up on their first date, and nothing they got after. They don't remember the sand they kicked in other people's eyes, only their own injuries. Our art is cynical and bad-ass and made by people who will not be happy until you join them in the church of "everything is fucked up, so throw up your hands." This is art as anesthesia.
Our art is made in cities like New York by people who are running from other places. They feel themselves as misfits who were trapped in dead-end suburbs. They hated high school. Their parents did not understand. They are seeking a better world. And when they realize that the world is wholly a problem, that the whole problem is in them, they make television for other people who are also running, who take voyage in search of a perfect world, then rage at the price of the ticket.
I am not immune. But when I think of Baltimore, I think of Ma and Dad. I think of their new lives. I think of my sisters and brothers and their many mothers. I think of my youngest niece, like a daughter who I will never have. I think of nephews who are like sons to me. I think of high school friends who would have leaped in front of car for me.

I thought I would return to Baltimore. But I was out on the Yard. I was struck--then struck again by you. So it goes.