Saving the Gorillas—and Launching a Nation's Tourism Economy
One Spanish primatologist dedicates her life to working with apes in the Republic of the Congo.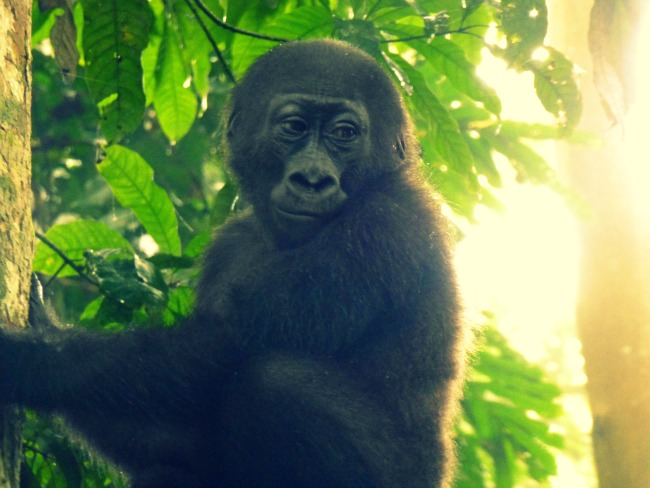 In November 2002, gorilla trackers outside the village of Mbomo, in the Republic of the Congo, came upon a group of apes that were stressed. One of the trackers described the females as crying. Then the men began finding carcasses in the forest: heaps of matted hair and liquefied organs oozing blood. In a period of four months, 130 of the 143 gorillas the trackers were following died. Later that same year, another 91 of 95 gorillas they were studying were gone.
Few words cause a greater chill in any language than "Ebola," the hemorrhagic fever and lethal virus first detected in equatorial Africa in 1976. Most initial human cases come from contact with infected animals, including consuming them as bush meat--often the most-accessible source of protein in places where there aren't cattle.
This is likely what occurred in Mbomo, where 178 villagers were diagnosed with Ebola during that same year. The cascading symptoms include acute fever, diarrhea, nausea, liver failure, and bleeding from every orifice. Incubation takes days. There is no cure. In Mbomo, the mortality rate surpassed 87 percent. But those numbers don't include the villagers who were executed with machetes for ostensibly practicing sorcery, which some in Mbomo believed the virus indicated. Or the reported scores of local hunters who disappeared into the forest, never to return. Or the additional cases of Ebola just 23 miles away, in neighboring Gabon, where another 43 villagers died.
Magda Bermejo was a Spanish primatologist working in the forests around Mbomo at that time. In 1994, she'd come to this swath of central Africa, where 80 percent of the world's gorillas and chimpanzees are believed to live. This is where she'd seen her first gorilla in the wild, and in 1998 she became the first person to "habituate" western lowland gorillas to human presence, the crucial and grueling precursor to studying them. The process takes three years and requires locating groups and visiting them every day--often over an area of a dozen square miles or more. It also requires cutting and maintaining paths in the thick rainforest so you can reach the apes at all.
What Jane Goodall was to chimpanzees in Tanzania and Dian Fossey to mountain gorillas in Rwanda, Magda Bermejo soon became to central Africa's western lowland gorillas. Some 2 million years ago, gorillas cleaved into two separate species, eastern and western. The eastern ones became the largest and include the mountain gorillas commonly visited in Rwanda and Uganda, while the western ones became more numerous, thanks to a larger habitat, and more muscular, agiler, and more active. Now Bermejo was in a position to watch them die.
An estimated 5,500 western lowland gorillas succumbed during the Ebola outbreak in little more than a year, a staggering number that prompted their reclassification by the International Union for Conservation of Nature as "Critically Endangered." "Extinct in the Wild" is what follows next.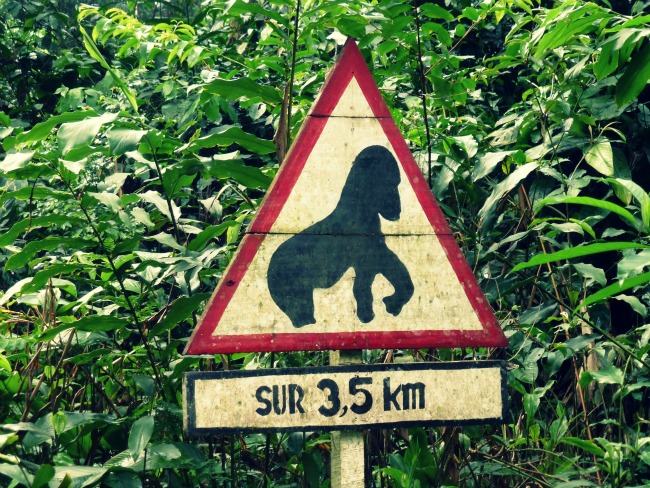 It's not hard to imagine how Bermejo might have packed her bags at this point and caught the next flight home. "Even while people were dying," she remembers, "the people said, 'Come help us. Our gorillas are dying, too.' I worried about the men and women. But they told me, 'People will always die. What will we do without our gorillas?' Our team had already lost the apes, but the people around Mbomo are why I stayed."
A decade later, I've flown to Congo to meet Bermejo--her tenacity, along with those of others working in the region, has helped give the apes a second chance. Spanning seven central African nations, the Congo Basin contains one quarter of the world's forests. It's second in size only to the Amazon, with 10,000 plant species, including 3,000 that are endemic. Even before Ebola struck, the apes living inside it were at risk from commercial hunting and deforestation--especially from logging and mining--as well as decades of civil unrest. Landing in Brazzaville's Maya-Maya Airport, the Democratic Republic of the Congo (formerly Zaire, and the Belgian Congo before that) is just two miles across the border, on the other side of the Congo River--the second-most voluminous river in the world. You can see Kinshasa's buildings from Brazzaville and even take a ferry there if personal safety is no longer one of your concerns. Most consider that the "bad" Congo, even if Bermejo says it's where she learned about people's respect for their apes when she saw them burying dead bonobos among human graves.
Across the undefined boundary of the crocodile-swollen river, the formerly French, Finland-sized Republic of the Congo is somehow the "good" Congo. Once part of French Equatorial Africa, it gained independence in 1960 and has been relatively civil-war-free since 1999, with a corruption index, according to Transparency International, on par with that of Bangladesh. While there are laws against poaching, adherence to them is something else: it's not hard to find reports of chimpanzee meat in Brazzaville markets, mandrill parts and leopard skins at the port, or ivory smugglers filtering through nearly every porous border. Some here describe smoked gorilla palms and thumbs as a delicacy, although others say one outcome of Ebola is it's made ape meat slightly less appealing.
Nearly two-thirds of the country is forest, which is where 125,000 of the world's estimated 150,000 to 200,000 remaining western lowland gorillas live. To meet Bermejo and reach Mbomo, I've taken a two-hour flight to the Mboko landing strip inside 5,250-square-mile Odzala-Kokoua National Park, declared in 1935 and wedged inside the country's northwest border. It's October and rainy season--promising for spotting gorillas, since the precipitation produces fruit, which draws the apes from the thick undergrowth into the trees--but right now the rain's pounding the little Cessna's fuselage in thick cloud cover, even while the autopilot's warning system kicks in--"Terrain. Terrain. Pull up. Pull up." Then the white evaporates. The forest stretches on forever.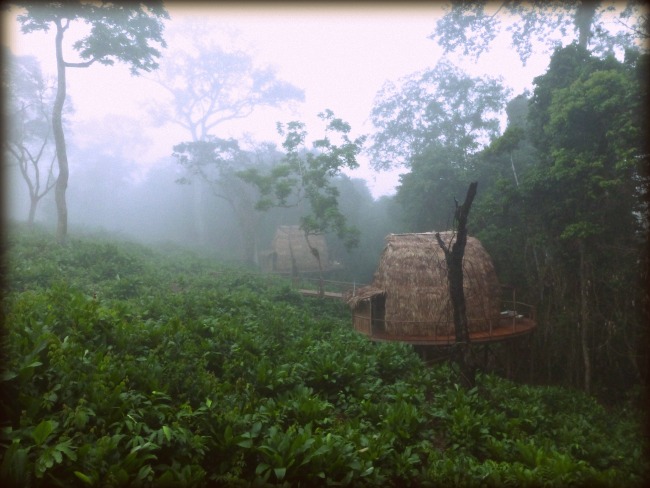 After Bermejo lost 221 of her 238 apes to Ebola, she didn't head home, instead focusing her attention on people. While some scientists worked on an Ebola vaccine (intended for humans and gorillas alike, but never achieved), Bermejo came to believe that creating community projects was the best way to prevent hunting and poaching, while simultaneously demonstrating the value of the pristine forested land. When she'd first arrived in Africa in 1986 as a 22-year-old to study chimpanzees in Senegal, the director of the national park would combat poachers by dropping grenades on them by helicopter.
She'd come to Congo with her husband, German Illera, a Spanish law student-turned-videographer and naturalist, whom she'd met at the University of Barcelona. He was every bit as passionate about Africa as she. "Then we both got sick. It was in the middle of Ebola, back in 2003, and we each got symptoms within the same two hours. That's the only time I asked myself what I was doing in Africa," she says. "You can imagine our relief when we found out it was only malaria."
Committed to the Congolese villagers and the apes they loved, she prospected the area for new groups of gorillas and discovered thick densities of them in 2009 in a 12-square-mile area, just seven miles from Odzala-Kokoua's border, and one mile from the nearest road. "I was amazed at how protected these gorillas were when very little kept them from the village," she remembers. "But the elders had decided to defend them. One day a gorilla was sitting in the middle of that road, and a village woman was scared. So I sent a tracker to help her cross, and when she got to the other side, she turned and waved to the ape. That's when I knew this was the right place to establish the new camp." It took Illera a year of bushwhacking to connect the gorillas' trails through the lush marantaceae, or arrowroot, forest to the new ones he cut, which allowed the area to be mapped. Today there are 50 miles of paths dividing this area into 75 quadrants, allowing six resident groups of 120 gorillas to be studied. It takes eight men a full month twice a year to maintain the trails, or the forest will swallow them up.
Two of those groups (which consist of a silverback, and one or two dozen females and juveniles) are now habituated, while a third group is underway. One focus of Bermejo's research--funded by the Wildlife Conservation Society, U.N. Environment Programme, U.S. Fish and Wildlife Service, W.W.F., European Union, and the Universities of Barcelona and Rennes, among others--is to assess how Ebola has affected group behavior, survival, reproduction and gene diversity in the apes. Another is to study the effects of gorilla-human and gorilla-chimpanzee interactions. But beyond the science, and beyond the apes, Bermejo's doggedness has opened a door. Or, more to the point, it has helped build the door and the entire house: It turns out that nothing helps people as much as caring for their gorillas.
Driving through Mbomo en route from the Mboko landing strip, children wave from houses of mud and wood. But soon, they'll have a community center, with computers, Internet, kindergarten, workshops on how to collect water and make clothes and crafts, a community website, theater classes, an anthropologist, and teachers with family-therapy experience. First there'll be one building. Then there'll be more. Initial capital came from Sabine Plattner African Charities, which focuses on community-based business development, and which purchased the first lots.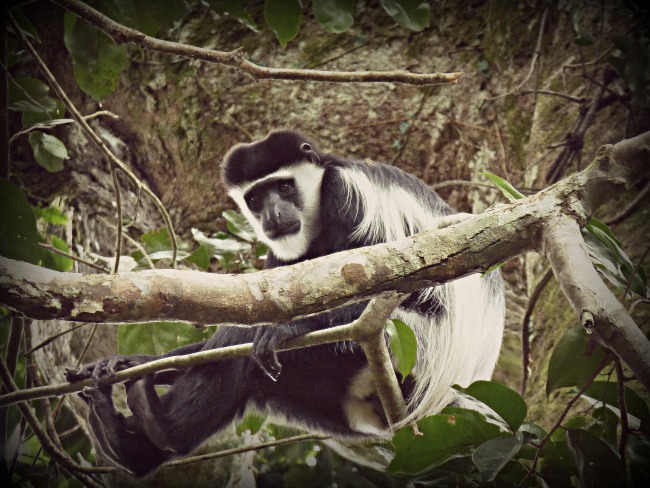 However, gorillas deserve the ultimate credit, since they're the ones drawing ecotourism dollars to the area (or Central African francs, in this particular case). Yet no tourism investment would make sense without Bermejo, Illera, and their team of trackers. Thanks to the two Spaniards and 120 well-placed apes, tourism has suddenly become a possibility in the Congo--and one that offers alternatives to resource extraction. On July 25, the country's first true safari camp opened on a Chinese logging company's concession. Run by South Africa's Wilderness Safaris--a 30-year-old company that's grown from mobile safaris in Botswana to 2,700 employees operating in nine countries across more than 12,000 square miles--Odzala Wilderness Camps offers a combination stay at two locations. One is close to Bermejo and Illera's labyrinth of trails, and focuses on the apes. The other is in a 232-square-mile concession inside Odzala-Kokoua National Park that spans equatorial habitats from saltpans and marshes to savannahs, rivers, and gallery forests. Here you're likely to see forest elephants and forest buffalo--distinct from the ones familiar to visitors to eastern or southern Africa--antelope, hyenas, 444 species of birds, and any of a dozen species of primates, including abundant guereza colobus and putty-nosed monkeys (which somehow vaguely resemble the Yellow Submarine's Blue Meanies). You might also spot a crocodile-sized goliath tigerfish in a stream, or a tigerfish that's even bigger than that. You might see some of the park's unhabituated gorillas, too. The idea behind Odzala Wilderness Camps is that the gorillas are enough of a draw to get visitors focused on the forest, which turns gorilla conservation into forest conservation, too.
To get building materials to the camps, most had to be driven from the banks of the Congo River, a 250-mile drive along unpaved roads at 15 miles per hour: a journey that often added an additional 10 hours to each trip, depending on how often the trucks got stuck. Many who built the six-hut camps from scratch in little more than a year--they're designed to resemble local B'Aka Pygmy dwellings--are the ones who work there now, and Odzala is the second-largest employer in the area, after African Parks, which runs the reserve and employs former hunters to fend off any current ones. Last August, Bermejo and Illera moved into the gorilla-rich camp themselves, which means conversing with primatologists is part of any visitor's experience of seeing the apes.
Unlike visiting mountain gorillas in Uganda, Rwanda, or even in the other Congo, there is no jarring tourist village just outside the ape habitats--Mbomo is still nine miles away and can take two hours to reach on the jungle roads (plus it has nothing resembling tourists shops). That means there's nothing but trees and fog, the abundant marantaceae, and shrieking chimps and birds along the trails. You don't forget for a second that you're inside the jungle. Even now Bermejo says that to see the gorillas is to feel like a small child hiding behind a door while the adults talk and vainly trying to understand. And while mountain gorillas are relatively placid and reside in groups that have been habituated since the 1950s, western lowland gorillas are less-studied, lesser-known, and definitely rambunctious. They are a frenzied mystery.
Each evening at 6 p.m., trackers use GPS to mark where the groups nest. Then at 6 a.m., they set out to find them. It takes just 10 minutes to reach where they were the night before--the gorillas change nests each day to search for food, and also because they void themselves where they sleep--and then it takes anywhere from another 10 minutes to 10 hours to find them again. The trackers look for bends in the leaves, broken stems and detached hairs, before they pick up the smell. The trackers work for Bermejo, not Wilderness Safaris, and she says there are no more than 15 or 20 in all of central Africa with their specific skills.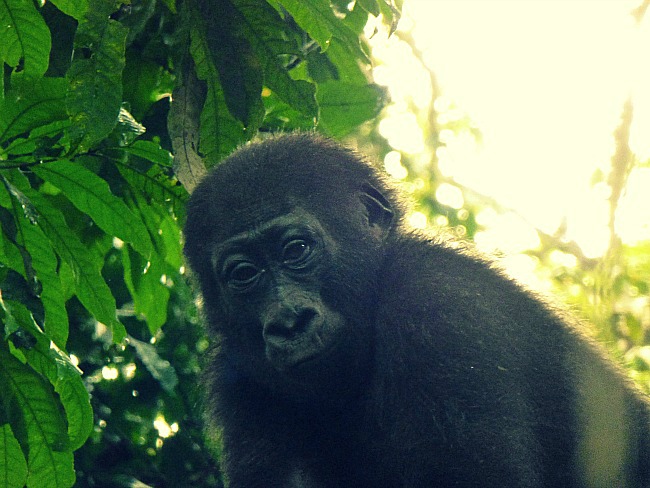 "This camp is here because of Magda," my guide tells me. "If she goes, we'll shut down."
But we're not going anywhere now. It's 6:45 a.m. when the tracker gestures to put on our medical masks--we share 97 percent of the same DNA, and everyone in this forest knows what happens when viruses jump back and forth--and a gorilla starts vocalizing. It's a raspy grunt, escalating into a bark, hoot and scream. Suddenly, we see a 15-year-old female in a uapaca tree. She pounds her chest. Then her one-year-old pounds at his chest, too. Dissatisfied by the sound he makes, he switches to thumping at the trunk, and then slides down it like a fireman. There are 11 gorillas around us. There are no guns, just one machete, two pruners, and a first-aid kit. The silverback rises--350 pounds and 6 feet tall--and stares us down from a quivering branch. There's red on his head, and silver down his thighs. But we're no threat. The babies play, with protuberant bellies, dangling by their arms--until with a barely audible rustle, they all disappear into the jungle.
One way to look at them is as indigenous creatures, but another is as an indigenous culture, Bermejo contends. Maybe that also changes the stakes of conservation. "When you see them, each person has a precious and personal thing to learn from them," Bermejo says. "But that message--and that thing--comes from the gorillas, and not from us. The first step is they welcome you, and they're interested in you. Then you need to take it from there."