'To Catch a Predator' Goes Russian
Digital vigilantes are attempting to bust pedophiles in Russia, but their tactics are questionable.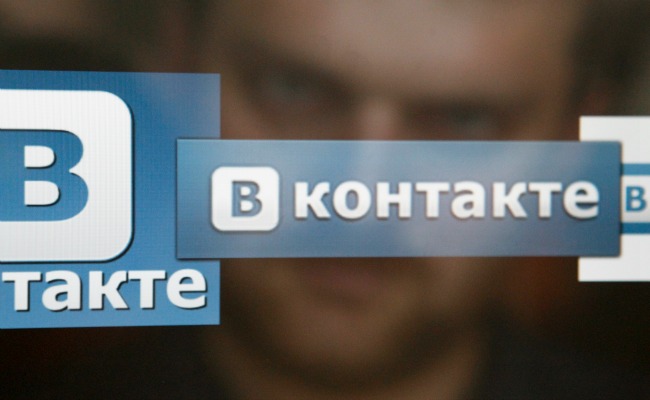 MOSCOW -- It's sort of a freelance sting operation aimed at suspected pedophiles. And it works like this: An activist logs into an Internet chat forum and poses as a minor. If an adult man shows interest and suggests inappropriate contact, he is gently warned that his interlocutor is underage. If he disregards the warnings, then a meeting is arranged.
But instead of a child waiting for him, he finds a group of burly men with a video camera. The next thing he knows, he is the star of a pedophile video-exposé making the rounds online.
This is one of the trademark stunts pulled by Duri.Net, a band of 15 Moscow-based activists who have pioneered a form of vigilante justice that is now being mimicked by copycats across Russia.
Daniil Shamanov, 30, is a founding member who acts as the shadowy group's de facto spokesman.
"It was our scheme," he says. "We showed how you can catch people using social networks. As soon as you see the videos, everything is clear. A lot of people have now taken up this weapon."
Duri.net was formed in 2009 and initially targeted drug pushers in Moscow's metro stations, often dousing dealers in paint and then posting videos online. Shamanov says the idea came after a friend died of an overdose of krokodil, a dangerous opiate-based street drug.
"After we buried him, we decided to somehow take revenge," Shamanov says. "We didn't really want to attack real criminals and break their heads. Well, actually, we did. We just didn't want to go to jail."
Duri.net later expanded to targeting pedophiles and shaming them online. The group also says it shares its information with police and claims that this has led to more than 30 criminal cases being opened against suspected pedophiles.
But while Shamanov says Duri.net's actions have curtailed drug dealing and made the Internet safer for children, the rising tide of vigilantism -- which has been mimicked by pro-Kremlin youth groups and nationalists -- have law-enforcement and social workers worried.
Police, for example, have labeled their attacks on drug dealers "hooliganism." Kremlin Child Ombudsman Pavel Astakhov maintained that while people "must defend themselves," he also sympathizes with the police's apprehension of the activism. "We have to find balance," he said.
Leonid Armer, the 38-year-old founder of the St. Petersburg branch of the Youth Security Service, a decade-old organization that assists recovering addicts and victims of domestic violence and pedophilia, maintains that the lack of police oversight is troubling.
"To be honest, in a raft of cities it has turned into something half criminal that is extremely unpleasant and very ugly," he says. "In Saint Petersburg, we understood pretty swiftly that not much will come of dispatching these videos and that we should move to something more serious. We worked out a methodology for cities wanting to undertake this seriously. The first point was that the most important thing is to have ties with law enforcement."
Critics say without oversight and accountability, the scope for abuse is wide. The groups raise money online with little or no accounting of how the funds are allocated.
There is also a visible strain of zealous homophobia in some of the activities of Duri.net and other vigilante groups.
One recent video shot in Magnitogorsk shows activists sneering at a 27-year-old homosexual man who arranged a meeting with a 15-year-old boy. They write "pedophile" across his forehead in marker pen. The video is posted on the LiveJournal page of a group called "Occupy Pedophilia: Magnitogorsk" with the caption: "You're gay if you don't repost this."
Some vigilantes also appear to openly condone -- and even glorify -- violence.
Videos made by the "Youth Antidrug Spetsnaz" group depict masked activists taping alleged drug dealers to fences, dousing them in paint and, in some cases, setting fire to their cars, destroying their possessions with a hammer, and blowtorching their wares.
The group was disbanded in April.
For his part, Shamanov says the wave of vigilantism is unsurprising because legislation is insufficient:
"There's one major problem with legislation," he says. "Until a crime is committed and a child is raped, providing evidence of pedophilia is extremely difficult. Cases fall apart in court. That's a fact. Unfortunately, it is too late by the time a child is raped."
Pedophilia has been in the spotlight in Russia since Dmitry Medvedev made children's rights central to his presidency.
In December, the Investigative Committee said it recorded almost 3,000 incidents of sexual abuse in 2012.
Vigilante actions targeting pedophiles made national headlines in June when Andrei Kaminov, a Moscow Oblast official, resigned after reportedly being lured to an apartment to have sex with a 14-year-old boy.
---
This post appears courtesy of Radio Free Europe/Radio Liberty.