Russia's 'Hero of Labor' Comes to Washington
What Putin's award to a famous maestro says about Russia's new political ideology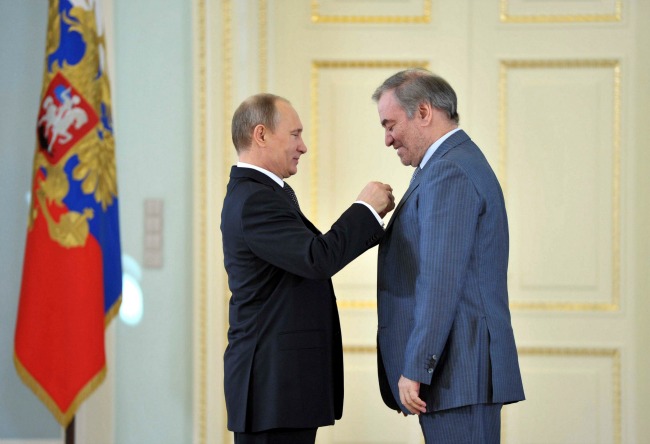 Perhaps nothing says more about Vladimir Putin's fondness for the good old Soviet days than his recent revival of a tradition introduced by Joseph Stalin in 1938, in the midst of massive arrests and repressions. Putin restored the "Hero of Socialist Labor" medal under a new name, "The Hero of Labor." Now one of the first honorees of the revived award, world-renowned Russian maestro Valery Gergiev, will perform at the Kennedy Center in Washington on July 13 after a stop in New York to conduct the National Youth Orchestra of the United States.
Most of the focus of Gergiev's visit will be, appropriately, on his music, yet the political backstory says a lot about where Russian politics is going. The choice of Gergiev, a passionate supporter of Putin, as a representative of what the Soviet propaganda machine called "working class intelligentsia' is particularly revealing. Gergiev is a self-made man who achieved a stunning career both in Russia and in the West. He conducts the best symphony orchestras around the world, including regular appearances in New York and Washington. There is no doubt that if he had wanted he could have left Russia for another prestigious and well-paid position anywhere in the world.
Yet Gergiev has lent his art and his name to raising the profile of his political patron, Putin. During the last presidential elections in Russia, Gergiev was appointed to be one of Putin's trustees (the so-called dovernnoe litso -- a Russian electoral phenomenon when prominent individuals are included in electoral campaigns to promote a candidate). In a televised meeting with Putin, he flattered the president by comparing him to Sergei Prokofiev. Gergiev reminded the audience that Prokofiev's ballets were initially unpopular in Moscow and quoted a paraphrase of a verse from Shakespeare's "Romeo and Juliet, translated into Russian: "For never was there a story of more woe / Than this of music by Prokofiev in ballet."
Allegedly, this verse (which rhymes in Russian) was a joke circulating in Moscow after the premiere of Prokofiev's Romeo and Juliet ballet. The point that Gergiev was trying to make was that people are mistaken to dislike Putin, because one day he will be appreciated in the same way as Prokofiev.
Gergiev's role model in music is Wilhelm Furtwängler, the renowned German conductor who directed the Berlin Philharmonic from 1922 to 1954. Gergiev is not alone in admiring Furtwängler: Daniel Barenboim, Vladimir Ashkenazi, Yehudi Menuhin, and many other outstanding musicians considered and consider him one of the greatest (if not the greatest) conductors in history. This being said, there seems to be an obsessive interest in Furtwängler by Gergiev -- an interest that bears some examination.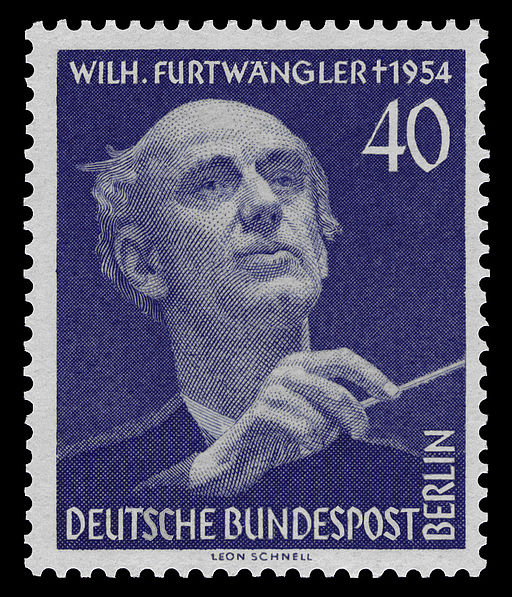 In spite of all his genius, Furtwängler was a controversial figure. For ill or good, he stayed in Germany during the years of Nazi rule. In his post-war de-nazification trial, he claimed that it was important to play Beethoven and Bruckner to the German people. His defendants (like Yehudi Menuhin) pointed out that he not only fought for the performance of music that was not favored by the regime (for example, music by Paul Hindemith), but also did everything possible to protect Jewish musicians. Meanwhile, his opponents (like the writer Thomas Mann) argued that Furtwängler contributed to the Nazi cause by becoming an innate part of their propaganda machine. Indeed, Furtwängler did not just perform for "the people" but also at Nazi functions, including for the Führer's birthdays and the infamous concert in Prague that marked the anniversary of German occupation. Soon after the end of the war, Furtwängler was invited to become the principal conductor of the Chicago Symphony Orchestra. However, after protests from several prominent musicians including Vladimir Horowitz, Artur Rubinstein, and Arturo Toscanini, the orchestra withdrew the offer.
To Gergiev, Furtwängler is a god-like figure. In summer of 2009, Gergiev organized an exhibition in St. Petersburg called "Wilhelm Furtwängler: Maestro, Man, and Myth." In the opening speech, he only briefly mentioned the controversy surrounding Furtwängler's life yet spoke at length about his genius and his contribution to the interpretation of classical repertoire. "The important thing is that Furtwängler served to preserve German musical cultural traditions... It was particularly important when the world was falling apart for Germany during the last years of the war... and by German fault ... This is when perhaps the greatest concerts conducted by Furtwängler took place," said Gergiev.
Of course, Gergiev's admiration of the German conductor could be (and hopefully is) purely aesthetic. Obviously, he is a great artist and talented entrepreneur. But his simultaneous fascination with Furtwängler and support for President Putin does seem to highlight a crucial aspect of Russian political culture that tends to be underestimated in the West. In Russia, it is not only the common people, but also leading intellectuals who often favor a very strong and centralized individual power, looking with a high degree of hostility at liberal values.
The choice of Gergiev as the first "Hero of Labor" from artistic intelligentsia in post-Soviet Russia thus is very revealing. It suggests that this award will likely be highly ideological and given only to those artists who share the political credo of the regime. Yet this credo is becoming more and more totalitarian. Its main postulate is that political systems and human values, including human rights and the pursuit of freedom, are contingent on cultural, religious, and historical circumstances. The thinking is that the state can be more significant than the individual; and, under certain circumstances, totalitarian regimes can be more economically effective and culturally appropriate than more democratic forms of government.
The five-point golden star of Putin's new "Hero" award is the same as its Soviet predecessor, but instead of the hammer and sickle it is embossed with the double-headed imperial eagle. One wonders: Will Gergiev wear it around Washington?