Her Big Idea: Madeleine Albright
International cooperation and foreign aid are key to solving the Middle East, she says.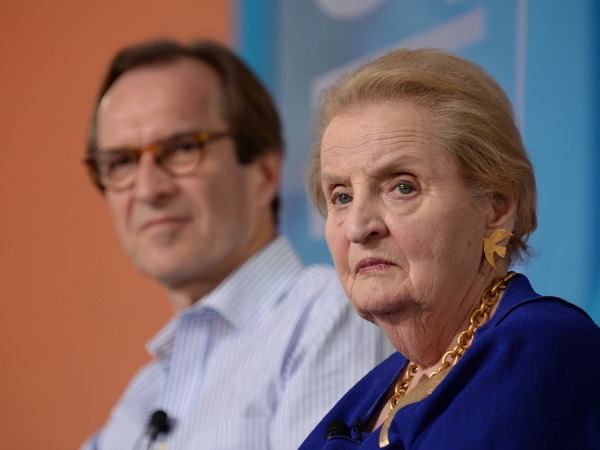 The Aspen Institute
Madeleine Albright, the first woman to serve as secretary of state, the former U.S. ambassador to the United Nations, and the owner of what might be the greatest pin collection in America, thinks that foreign aid will be crucial to America's continued success abroad. Here's what she said at the Aspen Ideas Festival on Sunday:
"I do not believe that the United States is a declining power; let me just say that flat out. But what that requires is to cooperate with other countries. Americans don't like the word 'multilateralism' -- it has too many syllables and ends in an 'ism.' But what it means is partnerships, and I think that what needs to be developed is a more international approach to the Middle East. The other part is that our assistance programs are our leverage. If you look at what our budget is, and what Congress is allowing for what is known 'foreign assistance' -- it is a mistake to put those two words together. It needs to be national security support."