Does Waze Mark the Beginning of the End of Israel's Brain Drain?
The country's entrepreneurs are torn between opportunities abroad and at home.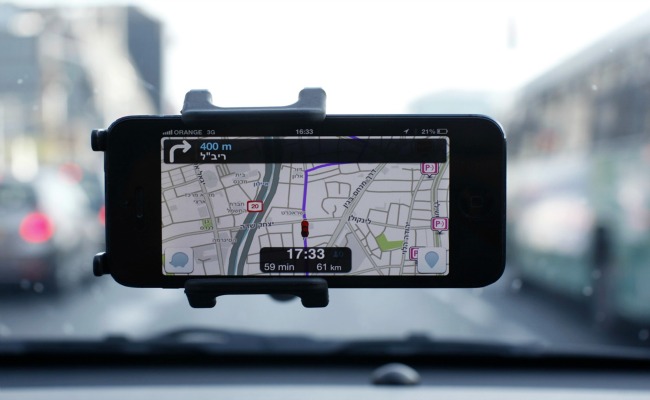 Israel is the world's second-largest destination for hi-tech venture capital, after Silicon Valley. Often called the "Start-up Nation," part of Israel's economic strategy has always been to sell start-ups to foreign companies. According to a recent Jerusalem Post article, over 95 percent of Israeli start-ups sell to foreign businesses. Traditionally, these acquisitions have required the start-up to move most of its operations overseas, often while keeping a small R&D center in Israel. This creates a complex dynamic: a large number of talented Israeli science and engineering professionals move abroad for economic opportunities, and many never come back. Fourteen percent of Israelis with doctorates in science and engineering have left Israel for at least three years, compared with 3.8 percent of those with degrees in the humanities and social sciences, and 17.7 percent of Israelis with a PhD in engineering choose overseas employment.
But Waze, an Israeli traffic navigation application that was bought by Google for approximately $1 billion last month, bucks the trend by staying put: One of its key demands was that its Israeli employees remain in Israel. Google agreed to this requirement while other interested buyers, including Facebook, did not. Waze's exit was the fourth-largest buyout in Google's history.
It was also the largest buyout ever for an Israeli consumer firm, far outdoing Face.com's sell to Facebook for $60 million last year. Waze's success opens a new frontier for Israeli start-ups, which have traditionally focused on encapsulated software solutions, to online consumer engagement . Because these jobs are web-based, this precedent may also eventually shift Israeli start-up jobs from abroad to back home.
Venture capitalist David Stark immigrated from Wall Street to Israel to join the Jerusalem-based v.c. firm OurCrowd, which funds early-stage Israeli start-ups.
Stark, a Wharton business school graduate wearing a kippa, or religious skullcap, says that he is seeing fewer Israeli companies move abroad because many current start-ups are more internet-based. "More and more business is being done on the web. Successful companies like Waze that are more consumer-facing have an online or mobile presence that you can build from anywhere. Now fewer [Israelis] feel pressure to move abroad." Of the 21 companies in OurCrowd's portfolio, only 30 percent have staff located overseas, specifically in the U.S.
He claims that a lot of Israeli entrepreneurs prefer staying in Israel, but at some point, they feel the need to live abroad for a period of time in order to broaden their networks: "I'll be sitting at a meeting, and [entrepreneurs] will show all the startups they have been in, and they usually will have spent some time abroad."
But when it comes time to start their next business, he says, many will opt to return to Israel.
"They say, 'I want to do it here.' Maybe it's easier for them. They've been abroad, they've built the networks and can leverage the networks. Their preference is to be closer to home, close to family."
One common criticism of the Israeli start-up scene is that few Israeli companies grow into mature businesses. This creates a pattern of "serial entrepreneurship," in which founders look for a big buyout rather than developing a long-term company.
The first official statement from Waze after the buyout, however, seemed to assure customers that its leadership team will not change anytime soon. "Nothing practical will change here at Waze. We will maintain our community, brand, service and organization -- the community hierarchy, responsibilities and processes will remain the same," the company said. They further specified that, "Our employees, managers, founders... are all committed to our vision for many years to come."
Uri Levine, one of Waze's co-founders, explains this line of thought in a recent speech at the Technion - Israel Institute of Technology in Haifa. He gives the example of the Israeli entrepreneurs that formed the start-up HumanClick (now part of LivePerson), who remained at their company even seven years after the buyout. Levine says, "I asked one of the partners a simple question, 'Why?' He said, 'It was the funnest workplace we ever had.' And with that understanding, we decided that we were going to found Waze."
Levine has spent a significant amount of time living in Silicon Valley (Waze has an office there), a fact that becomes obvious throughout the speech. He wears sporty green cargo pants and randomly utters English words throughout his Hebrew speech. When talking about the buyout, he reflects that he had, " Mixed feelings (said in English). On the one hand, dazzling financial success. We're a beacon (said in English) that marks the destination for a whole lot of other startups. But on the other hand, they took my baby."
For successful Israeli start-ups such as Waze, it's hard not to be seduced by the United States. Not only are foreign investors keen on Israeli start-ups, individual states are starting to lure Israeli companies to relocate there. In the last several years, 18 top-level state delegations have visited Israel, including groups from Massachusetts and New York.
Now, over 137 Israeli businesses call Massachusetts their home. The state was partly able to attract these start-ups because of its world-class scientific research institutes, such as MIT and Harvard.
This buzz of start-up activity near Boston started making New York City a little jealous. In late 2011, New York City Mayor Michael Bloomberg sought to rebrand NYC as the new hi-tech capital. As part of this plan, he issued a first-time bid to universities around the world to launch an applied sciences graduate school in his city. The Technion-Israel Institute of Technology partnered with Cornell, and both won the competition. Their newly created institute, Cornell NYC Tech, began classes this year. The Jacobs Technion-Cornell Innovation Institute (JTCII), part of Cornell NYC Tech, will welcome its first class next fall and will fully launch in 2017 on Roosevelt Island.
Technion Professor Craig Gotsman is the founding director of JTCII. Sitting in his temporary office in Google's NYC headquarters, he explains how the institute's graduates will position Manhattan as a future hi-tech hub: "You need your graduates to not just be good engineers, but also good entrepreneurs. We're creating entrepreneurial engineers. We expect that a significant proportion will start up their own companies."
Gotsman helped lead a recent delegation from New York to Israel that aimed to find Israeli start-ups and persuade them to move their operations to New York City when the time comes to move overseas. "The idea was to persuade the Israeli companies when they eventually expand to the U.S., which they all do at some point. They usually move their marketing and sales and business development. The point was to convince them that New York was the right place to be."
The efforts are working. According to a recent article in Crain's New York Business, Yaron Samid, a serial entrepreneur who runs TechAviv -- a global "founders club" for the Israeli tech industry -- counts almost 200 active tech companies in New York City founded by Israelis. That number roughly matches his approximation for California.
Even Stanley Fisher, Israel's former Bank of Israel governor, admits the challenges for Israeli professionals to return home after enjoying the economic conditions of the United States. As he relays to The Daily Beast, "The conditions are enormously better in the United States. A graduating student in economics who gets his first job in the United States will earn three or four times what he earns in Israel... It demands something of people to come back."
When asked if New York's lobbying should worry Israel's tech scene, Stark answers, "It doesn't concern me. It's a good thing as long as New York and Israel's startup ecosystems have a collaborative relationship," he says. However, he cautions that depending on "what type of program they'll have in place to lure Israeli investors," New York's rebranding could be of concern.
Paradoxically, as the Waze exit exemplifies, buyouts can also enable Israeli startups to remain in Israel rather than relocate. As Waze described in the aforementioned statement, "Why not stay completely independent? We asked ourselves: 'Will Waze still be a fun project to participate in, and a fun place to work, as a stand-alone public company?' Choosing the path of an IPO often shifts attention to bankers, lawyers and the happiness of Wall Street, and we decided we'd rather spend our time with you, the Waze community."