A Secretive Trial Raises Questions About the UAE, the 'Stable' Arab Nation
Reports show a major court case is politically-motivated and has been marked by torture and forced confessions, even as the country prides itself on its tranquility.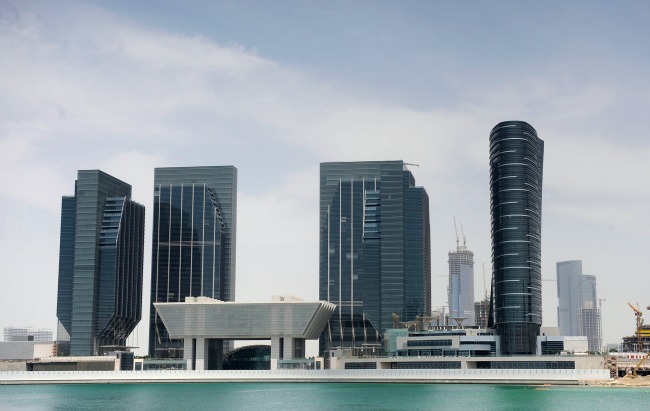 Amid the Arab Spring unrest seen among many of its neighbors, the United Arab Emirates has painted itself as a bastion of stability and progress.
But the outcome of a trial this week will mark the culmination of the wealthy Gulf state's little-publicized crackdown on domestic dissent, which critics say has been marked by torture and partiality.
Among the 94 defendants who will face sentencing on July 2 in Abu Dhabi are judges, lawyers, civil servants, and even a relative of a senior royal in one of the country's seven sheikhdoms. Authorities accuse all of them of being members of a secretive, Muslim Brotherhood-linked organization aimed at toppling the UAE's system of hereditary monarchy.
Rights groups say that the trial of 94 has been carried out based on evidence obtained via torture and is part of a broader attempt to root out potential unrest before it has time to flourish into mass demonstrations such as those seen in Egypt and Bahrain.
"There are very credible allegations of torture that we have," said Nicholas McGeehan, a researcher at lobbyist group Human Rights Watch. According to letters smuggled out by some defendants and obtained by Human Rights Watch, sleep deprivation and solitary confinement were routinely used to extract confessions, with the worst cases involving threats of nail extraction, severe beatings, and mock executions. "There needs to be an independent investigation into these allegations - evidence secured by torture is inadmissible," added McGeehan.
International media and third party observers have been banned from attending court hearings, which have been taking place in the UAE capital since March. To circumnavigate these restrictions, family of the defendants have taken to Twitter to report on proceedings. "It's been relied on that family members would report on what's happening, and a result of that they've been put in prison too," said Rori Donaghy, campaigns coordinator of the London-based Emirates Centre for Human Rights, referring to the son of one defendant, Abdulla Al-Hadidi, who was given 10 months in prison in May for violating the country's tough anti-cyber crime laws.
Concerns have also been raised over the impartiality of judges presiding over the trial, two out of the three whom have been contracted by the government specifically for the case. "If [authorities] are not happy with the judgment they can make, they can terminate their employment immediately," said Donaghy. "This means that they cannot be considered independent."
The organization all 94 are accused of being members of, Al-Islah, was established in 1974 -- one year after the modern UAE state was founded -- and is a loose collection of individuals with shared conservative Islamic values. According to Donaghy, the organization consists of no more than a few hundred members and has previously called for a flavor of democracy to be added to the UAE's autocratic, family-based political system, rather than a drastic overhaul.
Christopher Davidson, a reader in Middle East politics at Britain's Durham University, said that it has been a common tactic in the recent history of Gulf states to rely on demonizing one section of society in order to keep local populations in line. In countries like the UAE and Kuwait, which are not noticeably divided along sectarian boundaries, state security apparatus have sought to link certain sections of society to mistrustful foreign organizations.
"It's easy for Saudi Arabia and Bahrain because they have Shi'ite populations. [The UAE] have to look for something else, which is why you've got to this farcical situation where you have to brand an indigenous society that's been knocking around for 40 years," he said.
A guilty verdict for all 94 defendants is unlikely to draw vocal criticism from the U.S., which has significant interests across the Arab Gulf, ranging from military bases to political opposition against Iran's nuclear program.
Perhaps tellingly, on the eve of the trial's verdict, U.S. Secretary of State John Kerry scrapped a proposed visit to the country, choosing instead to extend his stay in the Palestinian Territories. Davidson does not believe his move was a sign of quiet condemnation of proceedings, however. "Kerry was due to have dinner with [UAE rulers] the Al Nahyans," he said. "I think he's saved himself an awkward conversation."