Why Edward Snowden Is Looking to Ecuador for Asylum
President Rafael Correa welcomed Julian Assange into the "club of the persecuted." Will he do the same for Snowden?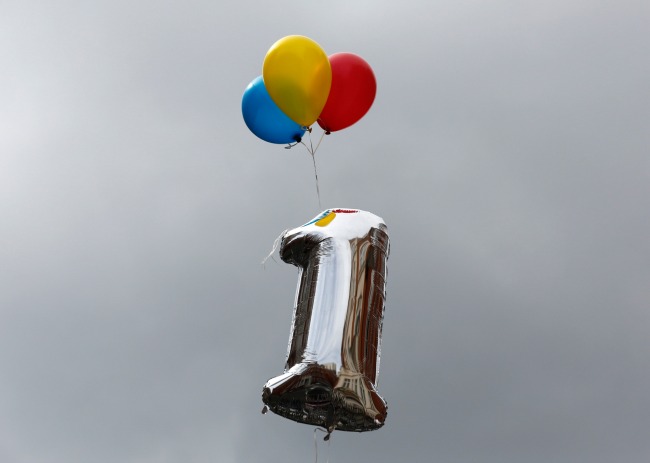 NSA whistleblower Edward Snowden fled Hong Kong for Russia this weekend and is ultimately seeking asylum in Ecuador, despite the U.S.'s revoking his passport in an effort to prevent his escape.
Ecuadorian foreign minister Ricardo Patiño Aroca tweeted Sunday that the country had received Snowden's request for asylum, and WikiLeaks also said in a statement that Snowden was "bound for the Republic of Ecuador via a safe route for the purposes of asylum."
Snowden's precise final destination is still in flux -- one source told a Russian news agency that he's actually headed for Caracas, Venezuala -- but both Latin American countries would be logical options for the fugitive government contractor. Venezuela's anti-American tendencies are well established, and current president Nicolas Maduro emulates his predecessor, Hugo Chavez, in nearly every way. But Ecuador, too, has emerged as an unexpected refuge for renegades who spill U.S. secrets.
Snowden could be following in the footsteps of another high-profile whistleblower, Julian Assange, who has been holed up in the Ecuadorian Embassy in London for an entire year after Ecuador offered to protect him from extradition to Sweden, where he is wanted for questioning over alleged sex crimes.
Wikileaks and Assange have sided with Snowden, seeing him as a soldier in the group's global battle against government secrecy. In a statement released on the Wikileaks site this weekend, Assange claimed, "Edward Snowden is one of us." The organization said it was escorting Snowden to Ecuador, and Sarah Harrison, Assange's right-hand woman, flew with Snowden to Moscow. Assange is reportedly personally assisting in Snowden's asylum request, and a Wikileaks lawyer is advising him on his next legal moves.
Meanwhile, Ecuadorian president Rafael Correa was friendly with Chavez, but he was always seen as more pragmatic and moderate. Still, there have been plenty of tensions between the U.S. and Ecuador during his tenure: Correa called off a trade deal with the U.S., booted out a U.S. air base, and has expelled two American diplomats. In 2006, Correa said Chavez' comparison of former president George W. Bush to Satan was " unfair to the devil."
In recent years, Assange and Wikileaks have presented an especially golden opportunity for Correa to take a stand against U.S. foreign policy, which he has said
he finds "questionable
." In explaining his rationale for granting Assange asylum, Patino, the foreign minister, said that if
Assange leaves the embassy
, he could also be extradited to the U.S., where he might face "political persecution."
"[Correa] is a very smart guy and this wasn't done in a vacuum," Representative Eliot Engel, the ranking Democrat on the U.S. House's Western Hemisphere subcommittee, told the AP about Correa's move to shelter Assange. "The reason is to kind of be the head of the poke-the-United States-in-the-eye group."
Correa also appears to feel somewhat of a kinship with Assange, at one point even welcoming him "into the club of the persecuted" during a friendly Russian TV interview. If Correa sees leakers and whistleblowers as fellow little-guy allies in his standoff with big Western governments, he might be ready to welcome Snowden to that club, as well.
What's interesting is that even as Correa has created a safe space for foreigners like Assange -- and now possibly Snowden -- he doesn't do the same for dissenters within his own country. Civil liberties watchdog Freedom House ranks Ecuador as just "partly free" in its annual report, and the country just passed a new law that regulates editorial content and gives authorities the power to impose sanctions and censor the press.
Correa has also called journalists "assassins with ink" and asked his government ministers to stop granting interviews to private media stations, saying they are "corrupt." Apparently, shedding light on government activities is only legitimate when the government in question isn't Ecuadorian.