Photos: The Rug Weavers of India
A new type of social venture allows rural artisans to make rugs at home for export to foreign markets.
Jaipur Rugs is the type of social venture Gandhi might have set up. Nand Kishor Chaudhary, who started the weaving business in the late 70s, was more interested in working with poor, relegated, and tribal communities than setting up a massive factory.
Jaipur Rugs is a social business with a for-profit mission. "I cannot get help other people get out of poverty if I don't address my own poverty," Chaudhary says. He explains that while a business approach is key, the workers come first. Jaipur Rugs has also set up a foundation that helps the families of the weavers get medical care and access to education for their children.
"I got in this business to get rid of the middleman who ate up all the profits for these people, and I got in this business to give people a way of life and means to making a living."
As someone who lived, slept and worked with his employees, Chaudhary says more comfortable in a rural setting than at the conferences in Delhi he's asked to attend.
---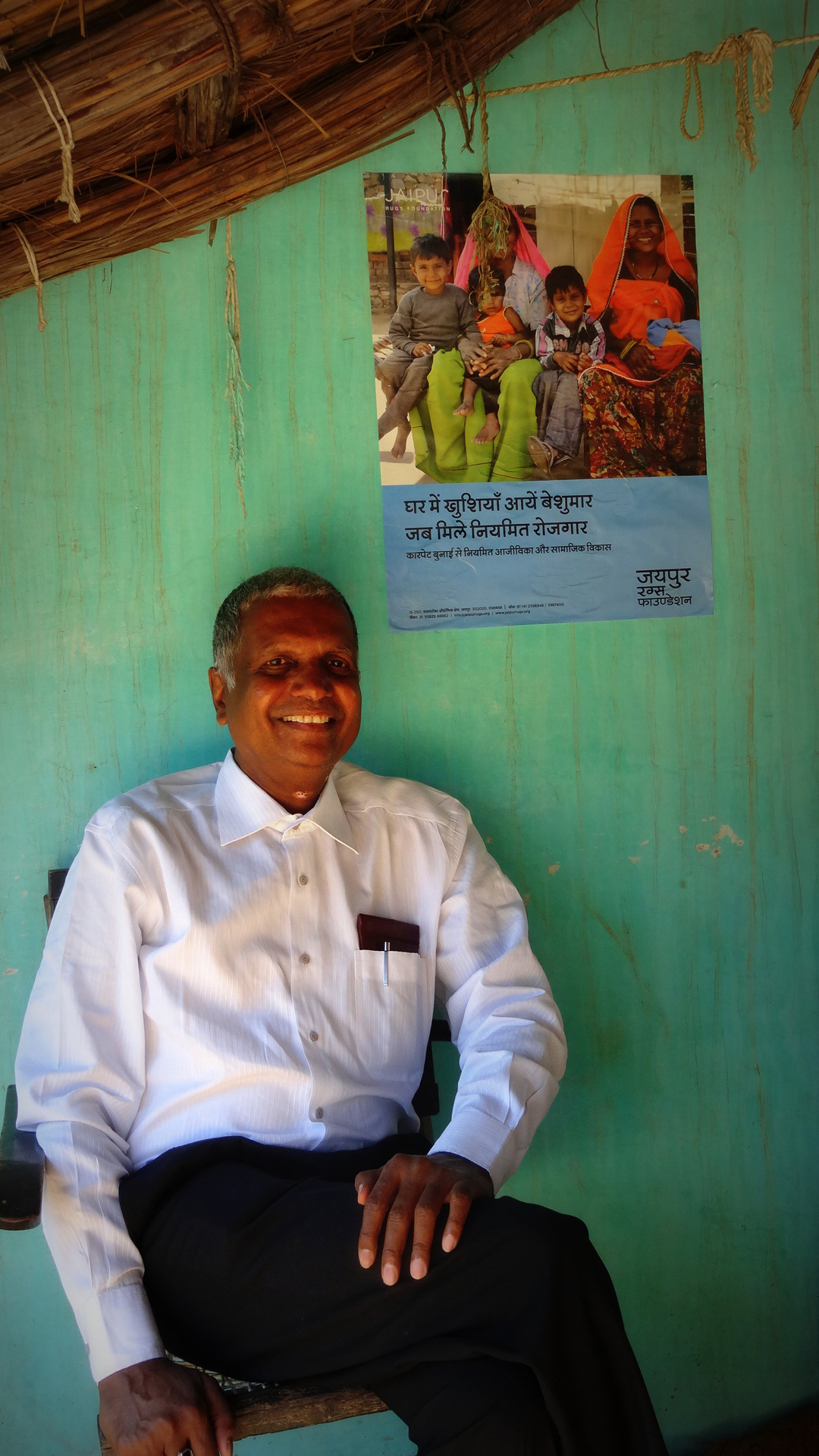 Chaudhary started working with rural communities more than three decades ago. He realized that they needed a skillset to make a living. Rug-making was his answer. Jaipur Rugs became a formal company only in 1999 and is now a family business that sells their products globally. Chaudhary is out in a field visit, meeting with his "staff" -- a network of 40,000 artisans across India.
---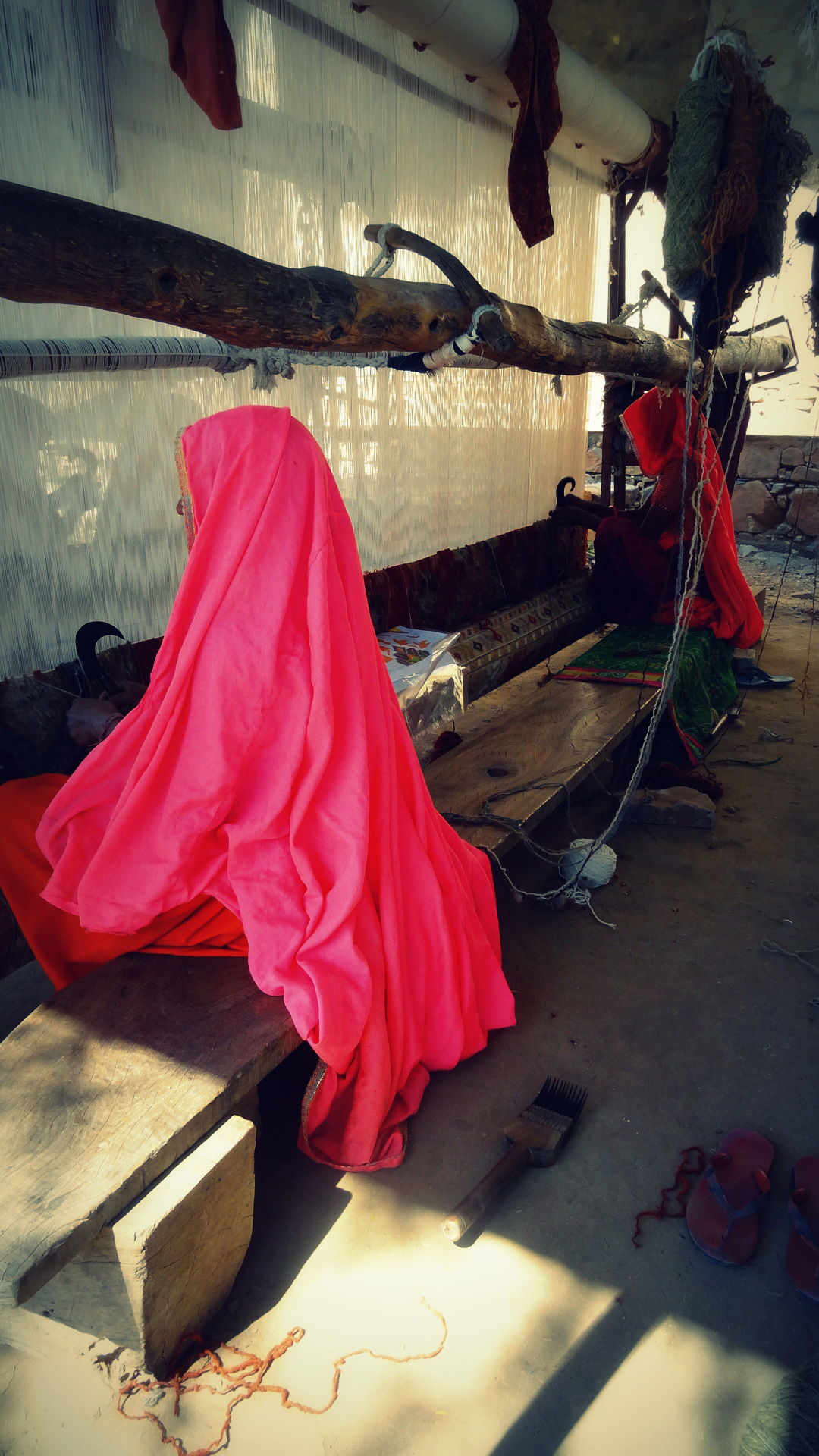 The artisans work from their homes. Much like the Gandhian philosophy of cottage industries that linked villages together, Jaipur Rugs keeps its artisans at home, where they determine their own schedules. For instance, in Rajasthan, as the summer heats up and working during the day is unbearable, the artisans are able to work in the early hours and late at night when it's cooler.
---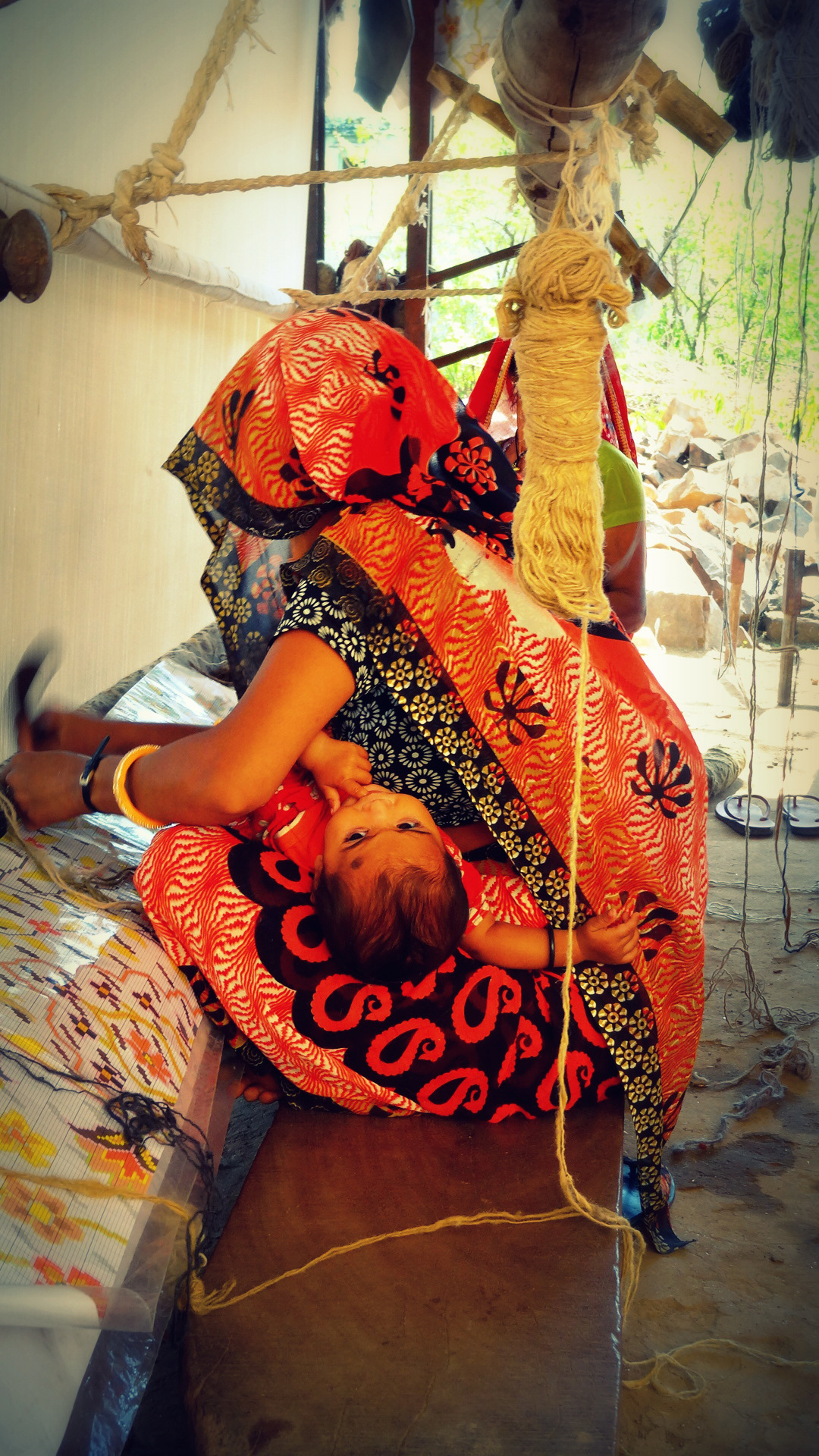 A mother cradles her child while she weaves. It's common to see children running around the family as they work. Given that they work from their homes, a significant number of their artisans are women (more than half, actually). Here, four women are working alongside each other -- another tactic that aims to give people a sense of community while they work.
---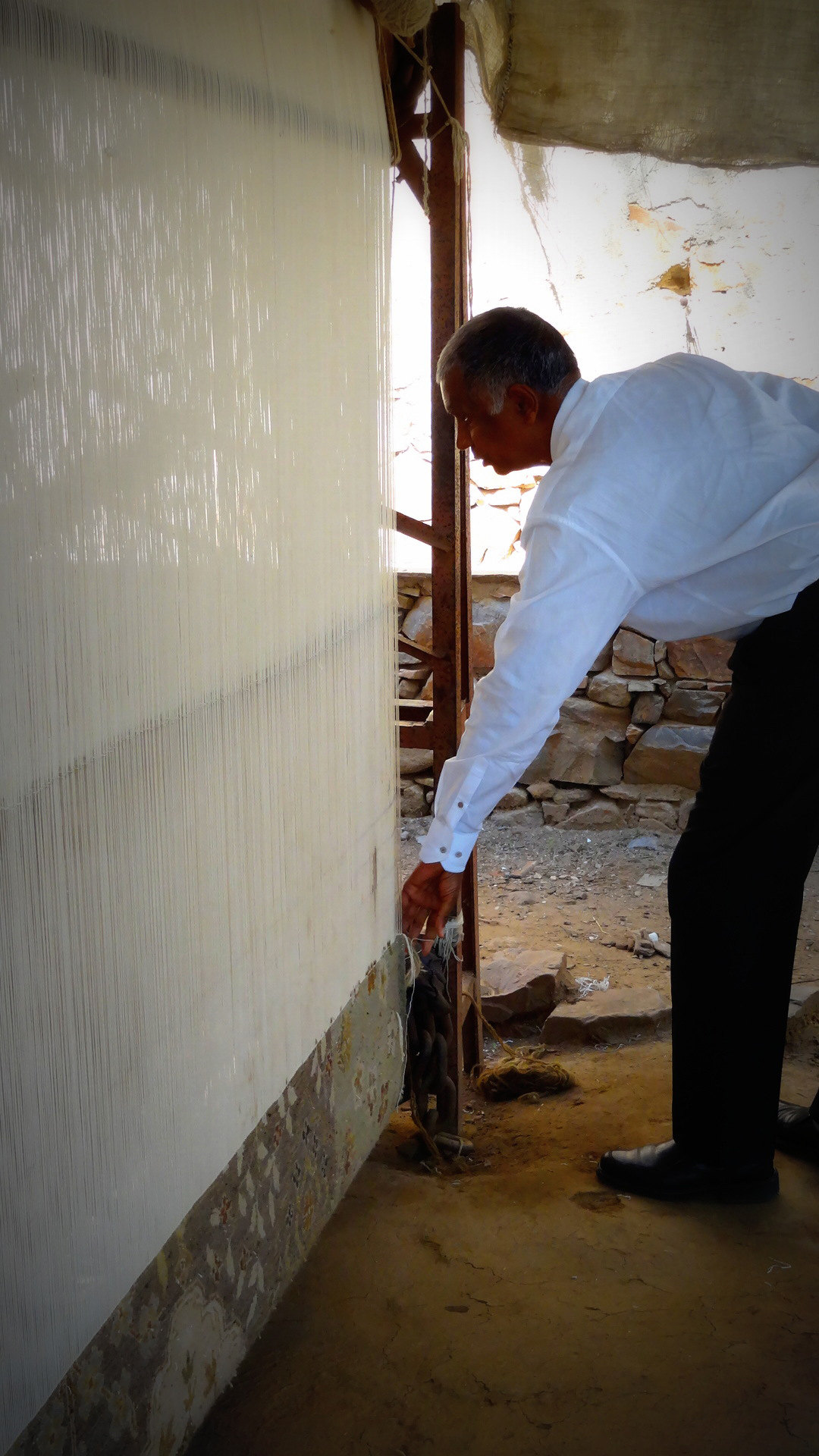 Chaudhary feels the rug and tests the tension of the threads as the artisans weave.
---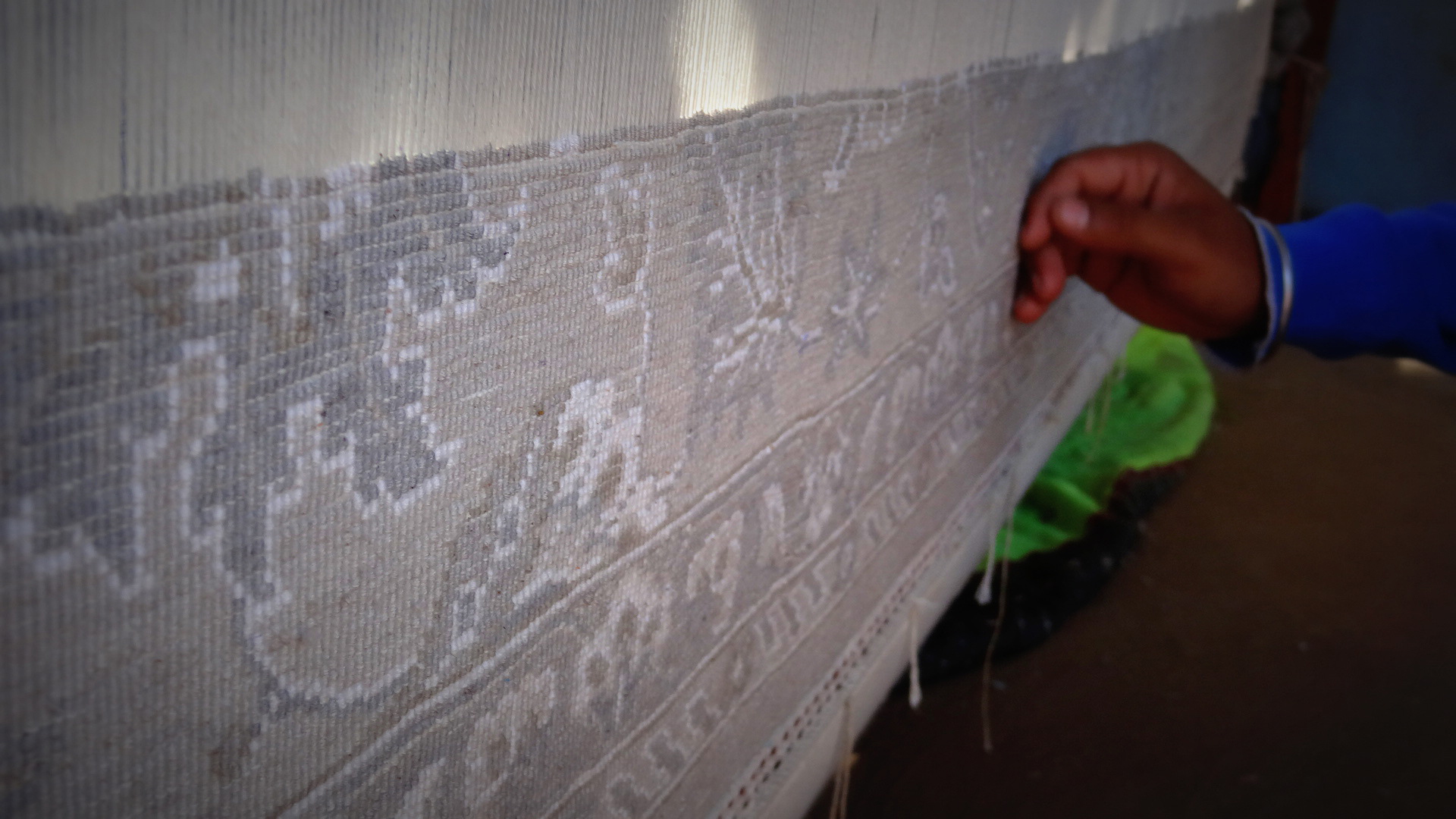 Sombeer Singh, a project coordinator for Jaipur Rugs, glides his hand over the weave. This particular piece, he says, is of a more complex pattern and a finer weave. That means it will take a couple months for the artisan to finish a single product.
---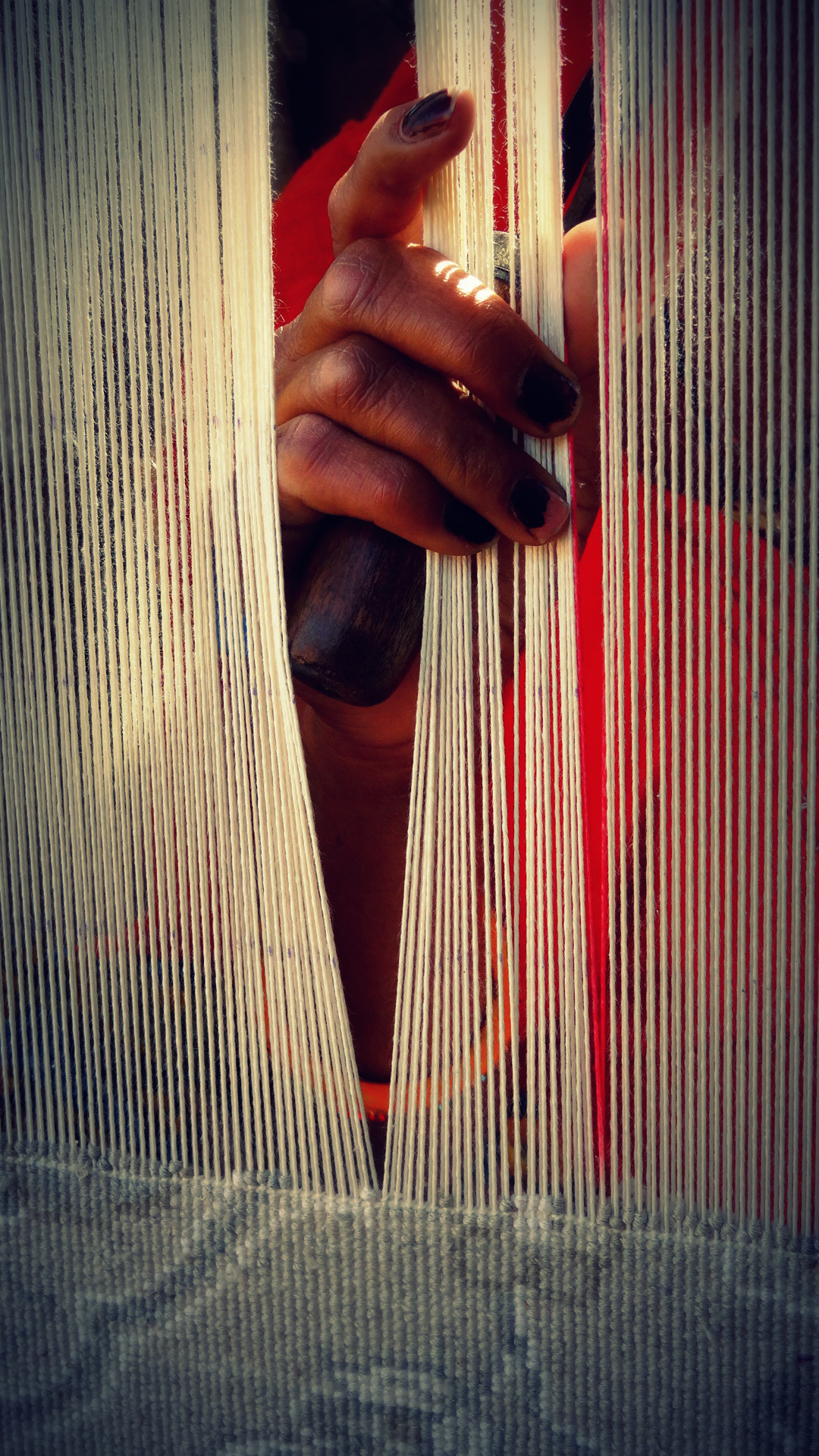 These artisans in particular have been working with Jaipur Rugs for the past 10 years. They were able to acquire the necessary looms through a microfinance loan, which has now been paid off. Now, they own the loom. In some cases, Jaipur Rugs has also donated equipment to families who are financially unable to bear the costs through the Foundation.
---
Artisans in India can get an ID card that verifies their skillset. Jaipur Rugs has helped many of their weavers acquire this status. This card then gives them access to benefits such as health care, provided by the government of India through a national scheme. Two of Jaipur Rug's weavers from Rajasthan were recently highlighted in the Times of India for their work, and they posted the article on the wall in their house.
---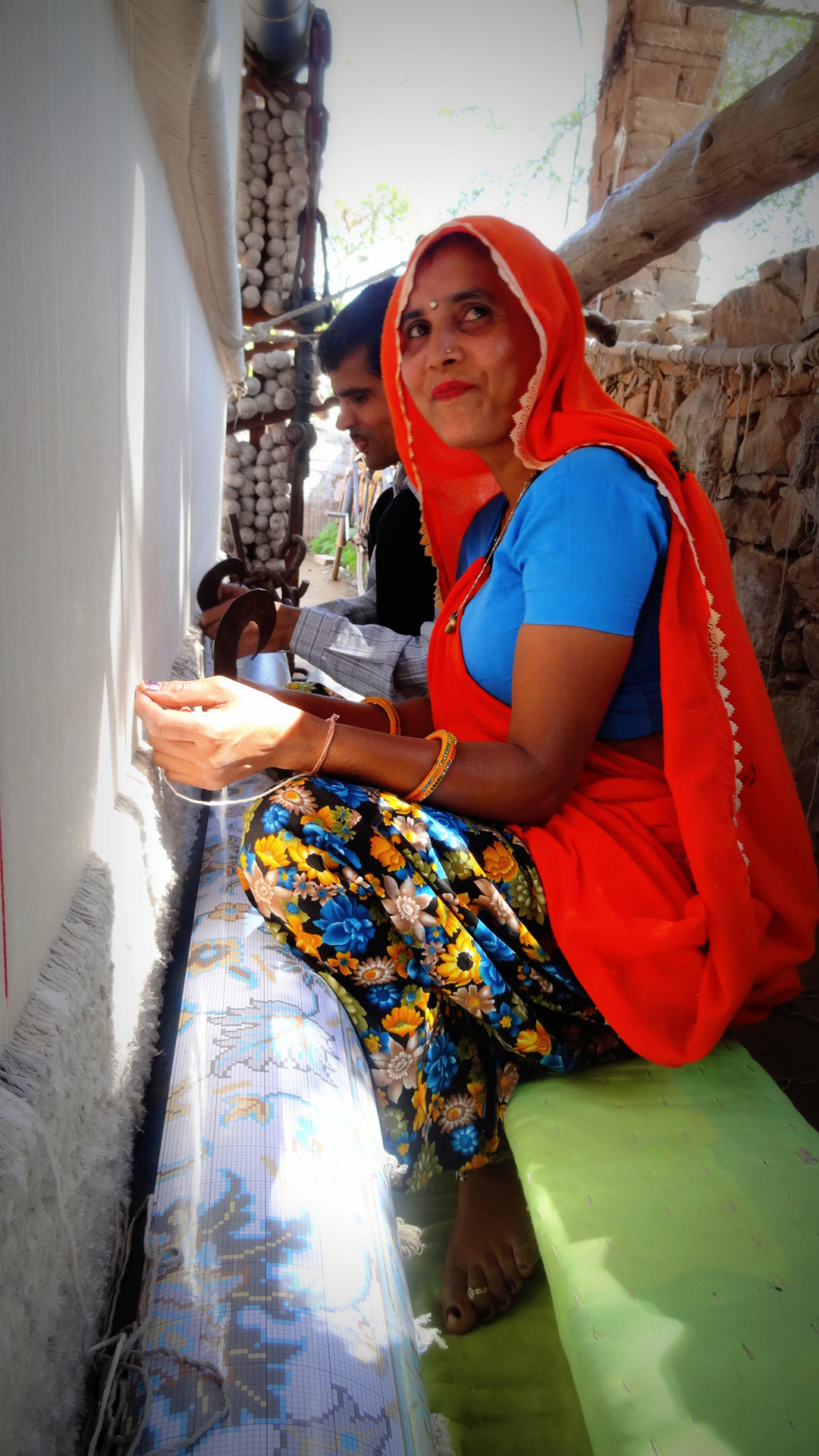 The husband and wife duo who were featured in the newspaper (above) work together, side by side. They spend at least 6 hours a day weaving.
---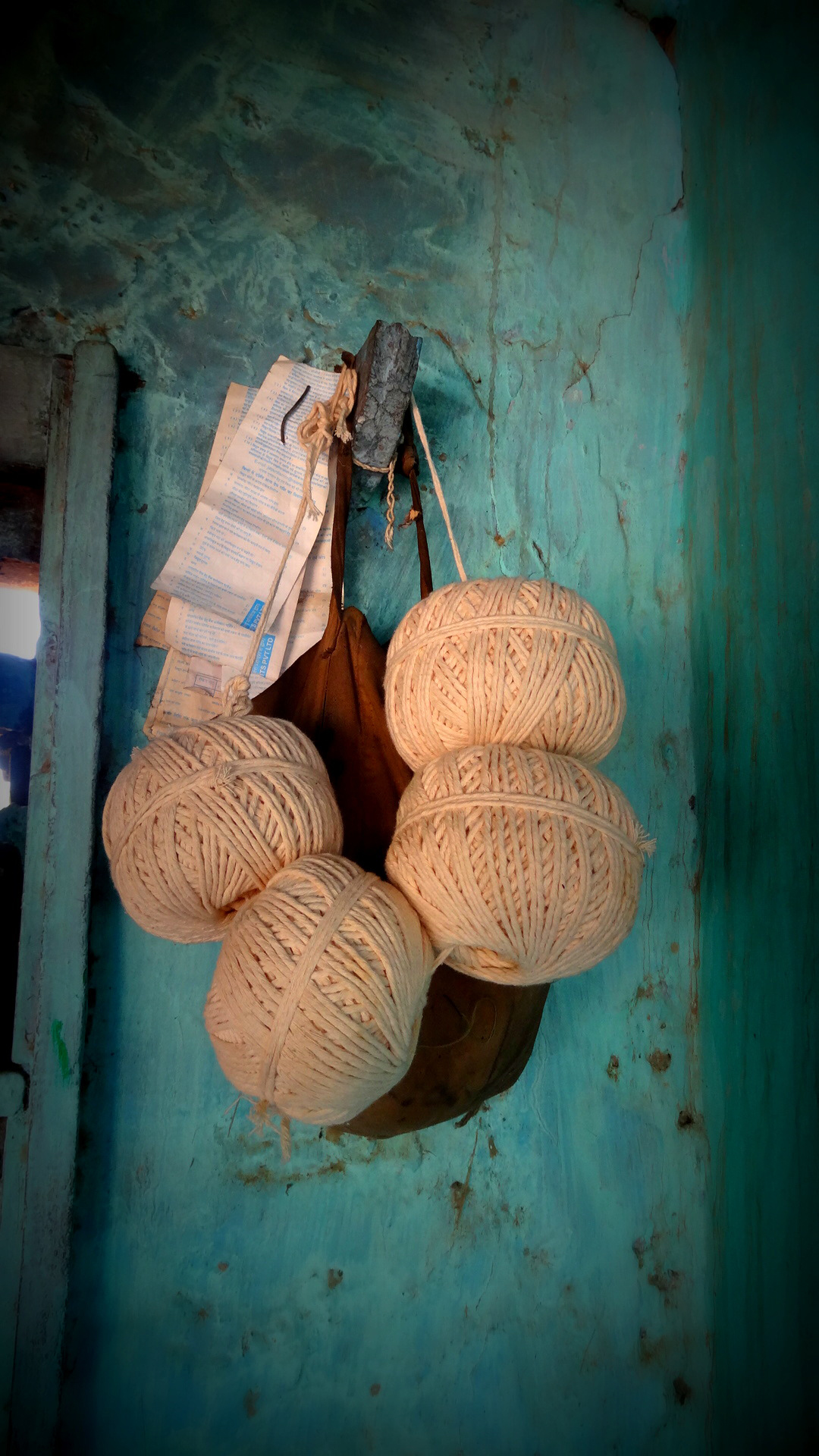 The threads are provided to the weavers through a network of offices. The threads are also produced by Jaipur Rugs themselves. The pan-India network spans 10 states (many of them including tribal lands and underdeveloped communities such as Bihar, Nagaland, Orissa). Local offices and warehouses help keep the supply chain running smoothly, explains Chaudhary.
---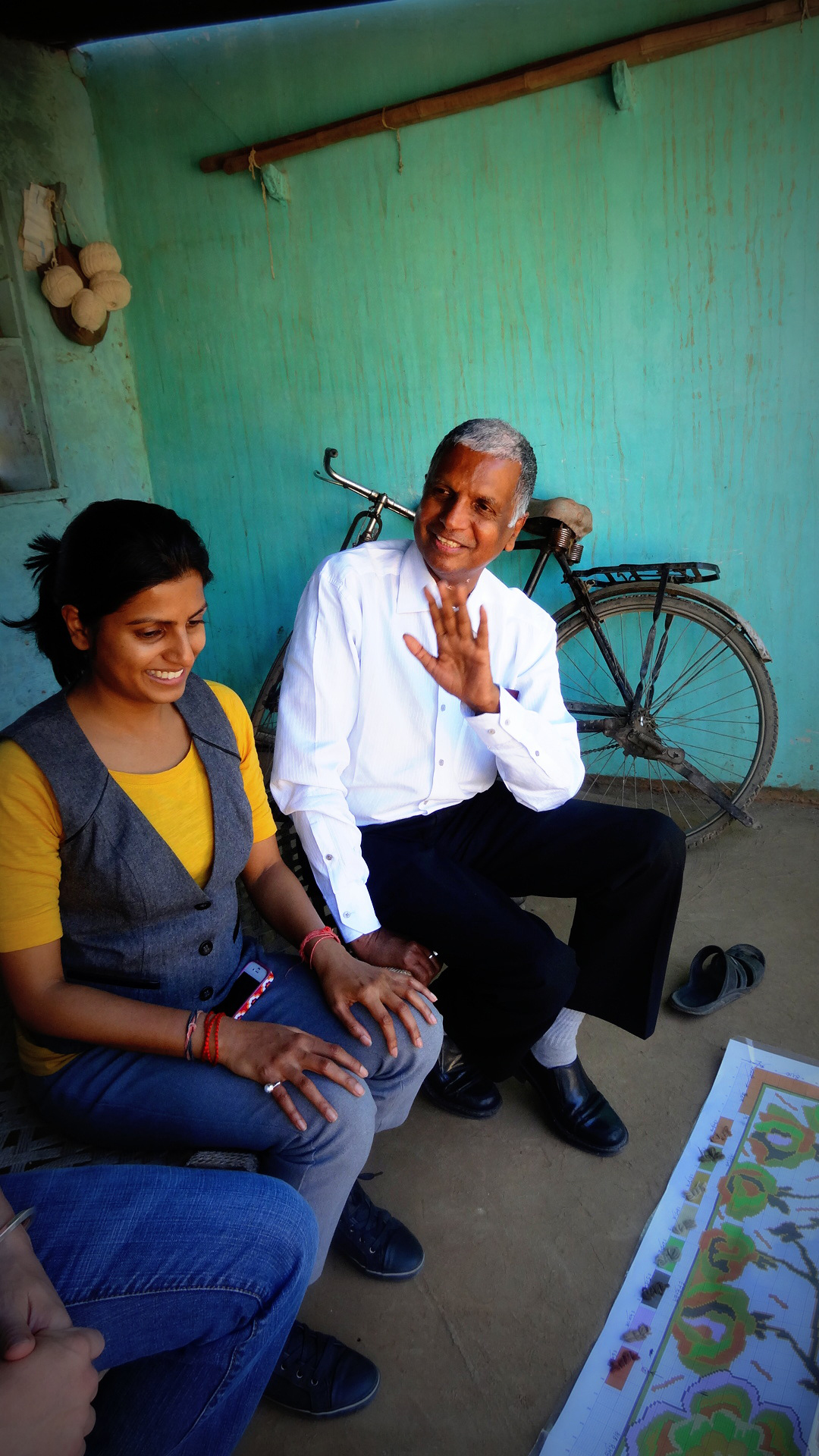 Chaudhary and his wife have five children. Three of them have become an integral part of the family business. Kavita Chaudhary, seen here with her father on a visit to the villages of Rajasthan, creates designs that merge the sensibilities of their consumers (often in Europe and the U.S.) with the craftsmanship and traditions of India. But lately, she says, Jaipur Rugs has been experimenting with more modern patterns -- simple and bold. "It's a sign of the times," she says.
---
This story was reported with a grant from the Pulitzer Center on Crisis Reporting