Her Big Idea: Mona Eltahawy
The Middle East needs a sexual revolution.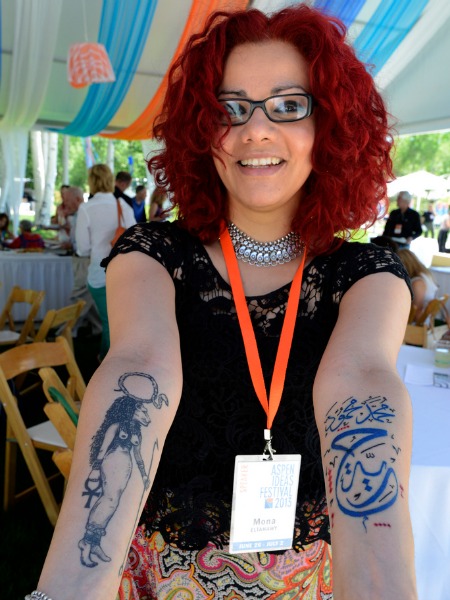 In 2011, Egyptian-American journalist Mona Eltahawy was assaulted by riot police in Cairo after traveling to the country to report on the protests in Tahrir Square. Since then, she has only redoubled her efforts to be a voice for women in the Middle East and North Africa. She spoke about the project she's working on right now in an interview with The Atlantic at the Aspen Ideas Festival: "I'm most excited about the social/sexual revolution that I've moved back to Egypt for because it inspires me creatively and it inspires me politically as well. What I think we've done in the Middle East and North Africa is we've started a political revolution that definitely continues, and I've written plenty of political pieces. But I'm not interested in the politics anymore. I'm interested in how once we've removed the Mubarak from the presidential palace, we now have to remove the Mubarak from our mind, the Mubarak from the bedroom, and the Mubarak from the street corner, who uses street sexual harassment and who sexually assaults women and who thinks it's okay.
"This is what my book is about, this is what drives me, this is what I'm obsessed with, this is what I think about day and night: About this social/sexual revolution. It's very difficult, because these are issues that are very close -- literally -- to my bones, because the Egyptian riot police broke both my arms and sexually assaulted me during the revolution that continues. But it's what gratifies me the most, because I really feel this is the front-line struggle for women in the Middle East and North Africa. It's something that I write about and speak about and fight about."