Africa's New Agents of Progress in Female Health: Traditional Male Chiefs
Some groups are making strides at ending child marriage and female genital mutilation by reaching out to the men in charge.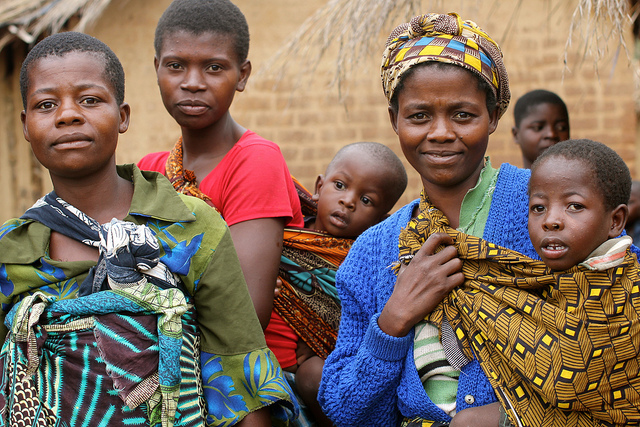 Chief Kwataine, who's from the Ntcheu district in central Malawi, was working as an English teacher in 2003 when one day, a woman in the village went into labor and, as was the standard practice at the time, was whisked away to see an untrained birthing attendant in a nearby hut.
"That woman stayed there half a day. She was losing a lot of blood, and the traditional birth attendant could not handle the blood loss," Kwataine said. "Finally, the village head suggested the woman be taken to a health facility," in a nearby town.
Kwataine and several other men carried the woman to the clinic on their shoulders, but when they were just a few kilometers away, they realized she had died.
The experience made a lasting impression on him: Years later, when he joined the chieftaincy, he promised himself he would never again allow a woman to die in childbirth. "The chiefs were not responsive enough," he said. "We need to make sure that all the pregnant women were attended by the proper personnel."
He began by charging "fines" of a goat or a chicken if a family kept a woman in labor at home rather than taking her to a clinic. Pregnant women had to report to "secret mothers" -- women who could shepherd them through the pregnancy without revealing too much about the "condition" to strangers (the society still considers pregnancy to be something to hide).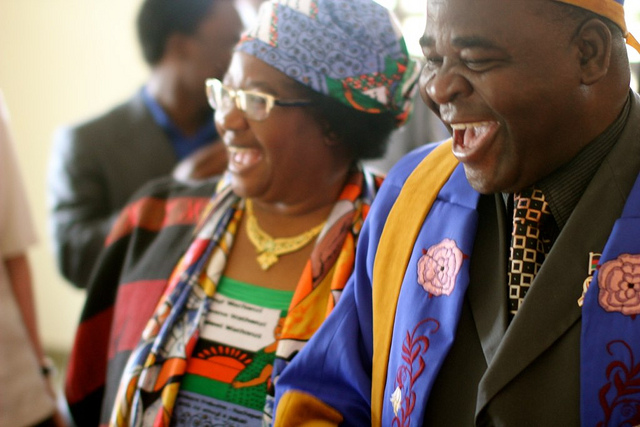 Kwataine's efforts were boosted with a 2012 initiative by Malawi's president, Joyce Banda, who sought to trigger behavioral change in the country by working through its 20,000 village chiefs.
"We are pleading with traditional leaders to do their rightful role," he said. "We need to make sure that chiefs come up with laws to bar women from delivering not in a facility."
Giving birth at home, rather than a clinic, falls into a category known as "harmful traditional practices" -- social mores that have been instilled over centuries and continue to be carried out in some regions despite their danger to health. It also includes other, arguably more detrimental, traditions such as child marriage and female genital mutilation (FGM).
The taboo and misinformation surrounding these customs has made them particularly intractable. Despite reams of evidence that early marriage stymies economic development and worsens female health, an estimated 13 million girls each year are married before they turn 18. And while villages and towns around the world have gradually renounced the practice, advocacy groups estimate that 8,000 girls per day are subject to FGM, in which a young girl's clitoris is partly or completely sliced off for purity and aesthetic reasons. If the victim survives the unsanitary procedure, it can make sex painful for the rest of her life and lead to major pelvic diseases.
These traditions have also proven frustratingly difficult to resolve through legal means -- for example, half of all marriages in India occur when the bride is younger than 18, which is the legal marrying age.
Traditional male leaders are typically the ones who protect ancestral ways, so they may not seem like natural vanguards of change. But across the developing world, increasingly more and more tribal chiefs and other leaders are becoming essential to ending harmful practices -- in large part because of how central they are to the village's life and beliefs. To improve the lives of women, some aid organizations are finding, you must first change the minds of the men in charge.
Traditional leaders are "the ones who set the laws in their communities or the social norms," said Lakshmi Sundaram, the global coordinator for Girls Not Brides, a group that works to combat child marriage. "Quite often, even if the parents of a girl don't want to marry her off, they wouldn't dare go against the prevailing norm within that community."
According to Gerry Mackie, co-director of the Center on Global Justice at the University of San Diego, the attempt to modify social norms, in general, is somewhat of a pivot for the health advocacy community, which has only recently shifted from individual-based actions (vaccinations, hand-washing) to societal ones (genital cutting and the like).
"Let's back up 50 years. After World War II, global development programs started taking off, and the first big efforts are in public health. Vaccinations, water, cleanup, and getting rural health clinics, that kind of thing. The rule of thumb [for whom to target with these efforts] was to say, 'What is the population at risk?'"
Unfortunately, targeting only the potential victims doesn't work for things like child marriage, he explained. A 14-year-old girl may resist marrying a 45-year-old stranger, but what happens when they graduate from the local development program and bump into a mom, grandma, or uncle who hasn't been sensitized in the same way?
"Traditional leaders come into play if it's a social problem that is continuing, because its continuance is caused by reciprocal feelings in the population," he said.
Here, the principles of modern-day social networking apply. Just as those who want to reach millions on social media might want, say, a retweet by @billgates, groups wanting to spread the word about child marriage want the village chief to relay their message. Village leaders wield outsize influence over their followers, and when trying to change a longstanding practice in just a few months, to save time it makes sense to reach the most listened-to individuals first.
"With underage marriage programs, they were once focused on adolescent girls, and now they involve all sectors of the community," Mackie said.
Previously, a program director might arrive at a village and set up a come-one, come-all education session for locals. "But that is the wrong thing -- the people who come are already doing what you already want them to do," said Tom Valente, who studies social networks as a professor of preventive health at the University of Southern California.
Molly Melching, the head of Tostan, a group that works to stop female genital cutting, said one of the biggest mistakes the group's programs in Senegal made initially was inviting just the area women to the education sessions.
"The men were suspicious, they didn't understand what was going on in the classroom," she said.
After the men began protesting her educational programs, Melching asked them to join in instead, and the group started calling it "human rights" rather than "women's rights."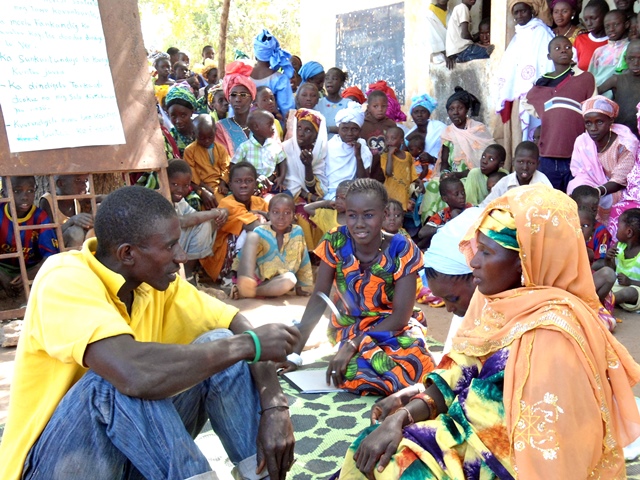 "In the end, the men were some of the key figures in ending FGM and stopping child marriage, and advocating for others to stop the practice," Melching said. "That was the best thing we ever could have done."
After one class discussion in Senegal on why some of the area's women were dying early, a local leader took it upon himself to interview health workers in 26 surrounding villages. The reason, he reported later at another Tostan session, was that girls were giving birth at ages 14 and younger.
"Do we want to continue with this practice that's hurting our daughters?" Melching recalls him asking the group.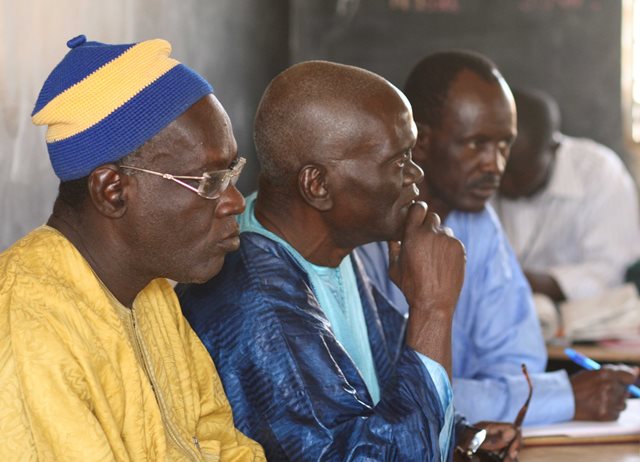 For the men who refused to come to the sessions, the female students were told to "teach their husbands" at home. And because village life there is entrenched in group norms, as local leaders became anti-FGM converts, they had to go village to village, reaching out to all of the relatives and friends of their own hamlets to convince them of the same thing -- at times even dialing up expat relatives in America to explain the procedure's dangers.
The Carter Center has found that it's particularly effective to cast women's rights as a moral imperative. After one four-day conference, a Congolese pastor returned home to find that a local soldier had raped a 14-year-old girl. He personally found the soldier, tied him to a chair, and waited for the police to arrive and arrest him. He then made sure no one in the community ostracized the girl.
Of course, reaching out to the custodians of power is only one tool in the arsenal. To truly put a stop to child marriage, for example, there have to be other economic alternatives available for girls who pass up an early betrothal to a well-to-do, older man. Matchmakers and other influential females must also be persuaded that change is good. In addition to doing things like strengthening legal systems and increasing girls' education options, though, the UNFPA says, "working with parents and other community stakeholders is vital in changing attitudes and social norms."
In Niger, which has one of the highest rates of child marriage in the world, the UNFPA has created 11 so-called "husband schools" in which men examine case studies on reproductive health and try to come up with best practices. According to the organization, safe deliveries have doubled in areas where these schools have been set up.
But these advocacy messages can't be too blatant -- "our members don't go in with a banner that says 'We are here to talk to you about child marriage.'" said Sundaram, of Girls Not Brides. Instead, they subtly point out to local elders how families might become richer if the girls were able to go to school for longer.
Obviously, the challenges abound, and there are some situations that are impervious to even the best-organized education efforts. Ongoing instability in Syria and drought in North Africa caused child marriage to spike. There are concerns that where radical Islam is spreading, it could bring a rise in early marriage, genital cutting, and a host of other ills. And of course, countless village leaders remain set in their ways, just as others open up to change.
But there are also signs that the techniques of Tostan and other groups are gradually working. Child marriage is already declining -- studies have shown that across 92 countries, 48 percent of women 45-49 years were married before they turned 18, but that proportion drops to 35 percent for women 20-24 years old.
Thanks to Tostan's efforts, about 5,000 Senegalese villages have now renounced FGM, and the organization also runs educational programs in a handful of other countries in Africa and elsewhere. (In the Gambia, there's a waiting list.)
In 2007, there were 40 maternal deaths in Ntcheu, but Chief Kwataine says there hasn't been a single such death in the area for more than three years.
Kwataine is identifying young girls to be trained as skilled community midwives and hopes to have 2,000 of them by 2015. He's also trying to convert more men to his way of thinking: they're encouraged to become "male champions" -- if a man escorts a woman to a health clinic more than four times, he is publicly thanked at a massive ceremony.
"We also want to come up with a girls' college, so that the other girls can delay pregnancy and getting married if they are concentrating on education," he said. "That means they could take contraception quite easily. And that would be great."