Republicans and Millennials Are More Likely to Find Syria on a Map
45 percent think the U.S. should intervene, but only half can identify the country.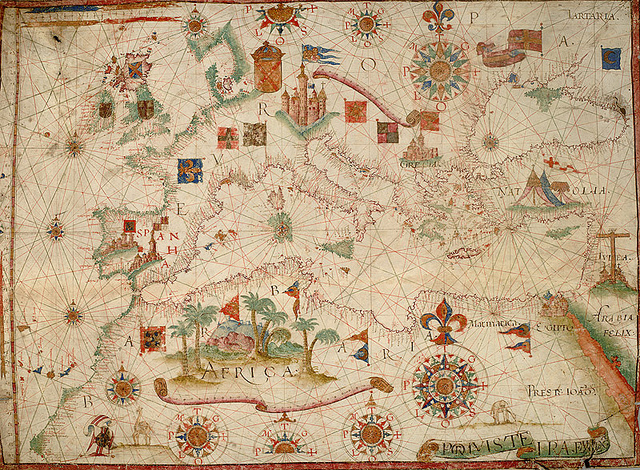 One of the most commonly cited reasons for why the U.S. hasn't yet intervened in Syria is that there's little support from the general public. Americans are "war weary," the thinking goes, having just left Iraq and still trying to extricate ourselves from Afghanistan.
That theory isn't entirely true -- about 45 percent of Americans support intervening in Syria, "if it is confirmed that Syria used chemical weapons against anti-government groups," Pew found in late April. That's up from a December poll that didn't mention chemical weapons, in which only 27 percent of people said the U.S. had a responsibility to do something about the fighting.
That 45 percent is a plurality, which is actually kind of surprising given how few Americans have been following the Syrian conflict. Another April Pew poll found that most people weren't following the news about Syria and chemical weapons very "closely at all," and only about 18 percent of people follow it "very closely."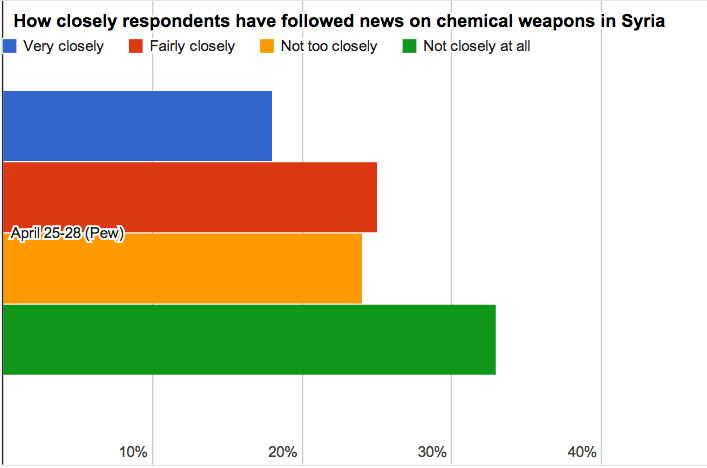 It may be understandable, then, that half of Americans also can't seem to find Syria on map. Pew wrote up a January survey today in which the organization found that only 50 percent of respondents correctly identified a shaded country on a map as Syria. (Almost one in five thought it was Turkey, 11 percent said it was Saudi Arabia, and 5 percent said it was Egypt. And -- geography teachers, get ready to facepalm -- a full 15 percent didn't even attempt to answer the question.)
By comparison, 79 percent of people correctly labeled the Twitter logo, and 69 percent knew what the Euro currency symbol was when they saw it.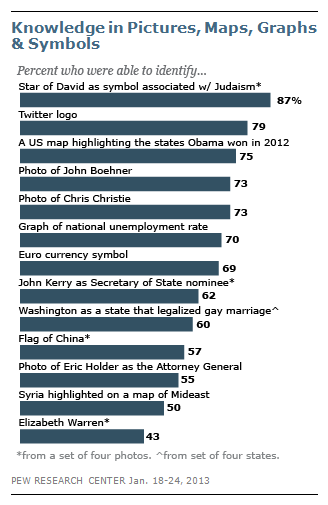 As you might expect, college graduates were more likely to be able to find Syria (61 percent of them could). So were self-identified Republicans (55 percent, versus 48 percent of Democrats).
And then there's the factoid that flies in the face of the "Me, Me, Me, Generation" theory:
Despite stereotypes about young people not paying attention to current events, 53 percent of people aged 18 to 29 got the question right -- ahead of the 30-to-49-year-olds (52 percent) and those over age 50 (48 percent).
Of course, not knowing isn't the same as not caring. Only 57 percent correctly identified Israel in a similar poll, after all, and that's a country where many Americans have blood relations or political interests.
So maybe it's not so much a scathing indictment of our ignorance about international affairs, but rather a sign that as we increasingly rely on Google Maps, Google Glass, and Siri, we have fewer reasons to know offhand which war zones are where. Even as we weigh going into them.