Evidence Points to Syrian Rebel Use of Sarin Gas
Has the Obama administration's "red line" been crossed?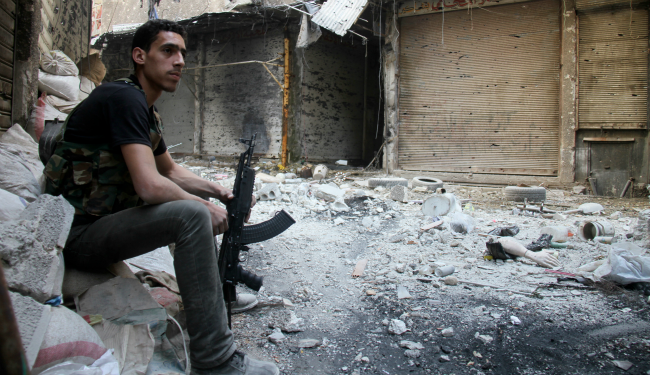 A top UN investigator says evidence gathered so far suggests that Syrian rebels have used chemical weapons.
Speaking to Italian-language Swiss TV on May 5, Carla Del Ponte, a member of the UN's independent commission of inquiry on Syria, said investigators had interviewed victims in neighboring countries and doctors treating them.
Del Ponte said that testimony pointed to the use of sarin gas by the rebels in Syria.
She said the commission has no evidence so far of government forces having used chemical weapons.
Del Ponte did not say when or where sarin may have been used.
President Bashar al-Assad's government and the rebels have accused each other of using chemical weapons.
U.S. President Barack Obama has said the use of such weapons by Damascus would be a "game changer."
---
This post appears courtesy of Radio Free Europe/Radio Liberty.