7 Outrageous Photos of Turkish Protesters Being Hit With Tear Gas and Water Cannons
What started as a park preservation sit-in has devolved into protests that reveal broader dissatisfaction with Erdogan's government.
Turkish police fired tear gas and water cannons at peaceful protesters as they entered their fourth day of demonstrating in Istanbul's central Taksim Square.
The Occupy-style sit-in began earlier this week when trees in the square's park were uprooted as part of a government redevelopment plan, but the movement has since expanded to a broader protest against the government of Turkish Prime Minister Recep Tayyip Erdogan.
"This isn't just about trees anymore, it's about all of the pressure we're under from this government," one 18-year-old protester
told Reuters
.
Erdogan's administration has arrested human rights activists and journalists, and it's enacted restrictions on alcohol and public kissing, among other things, in an attempt to pivot the country toward Islamic culture and values.
At least 100 people have been injured in today's clashes so far, some of them seriously. Here are some of the photos from the site: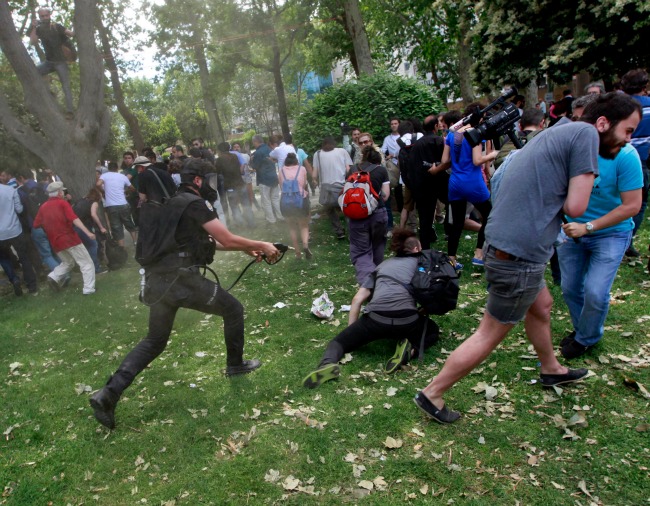 ---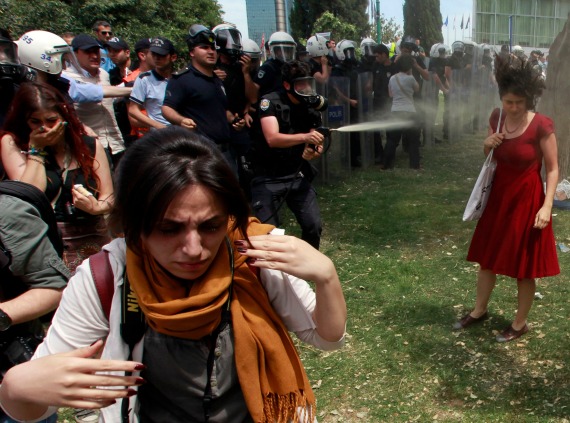 ---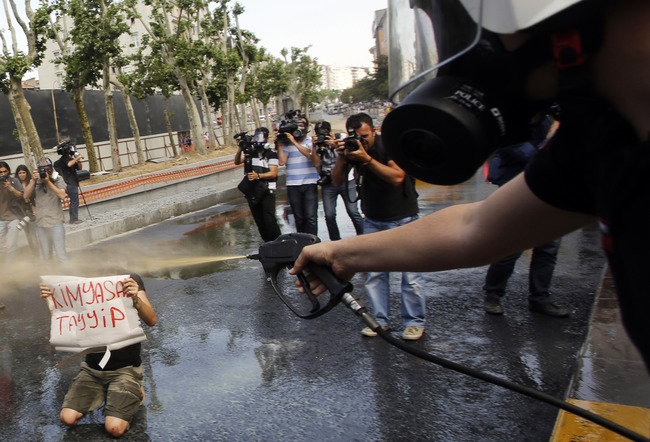 ---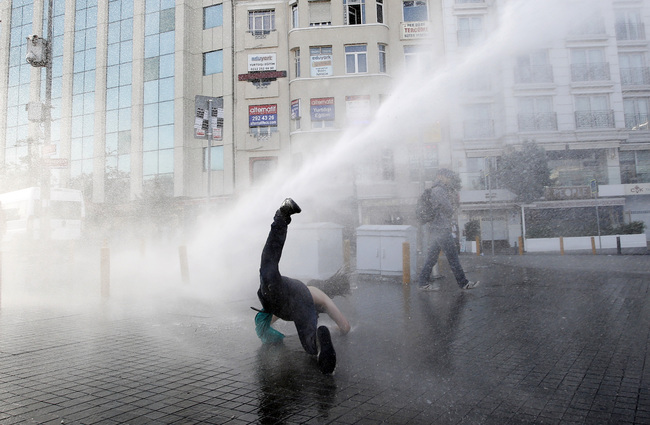 ---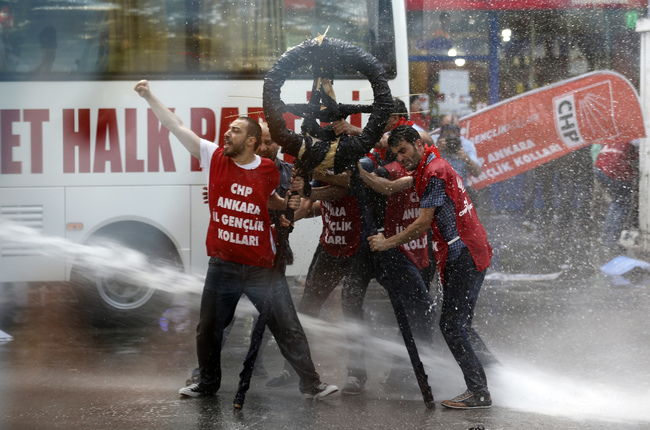 ---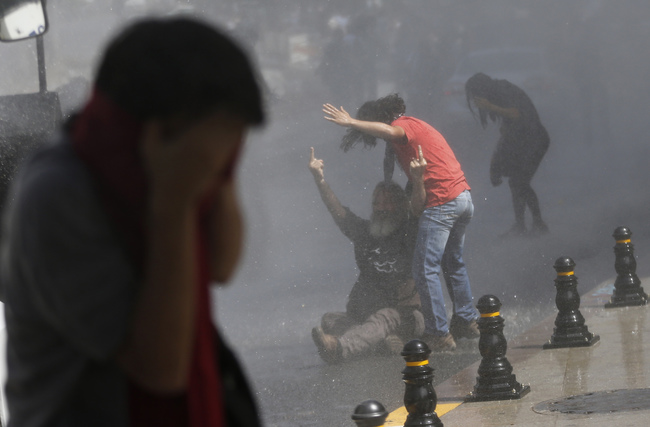 ---