Why Did Gabon Give President Obama a Gift Worth $52,695?
A surprising heavyweight among the administration's list of dignitary offerings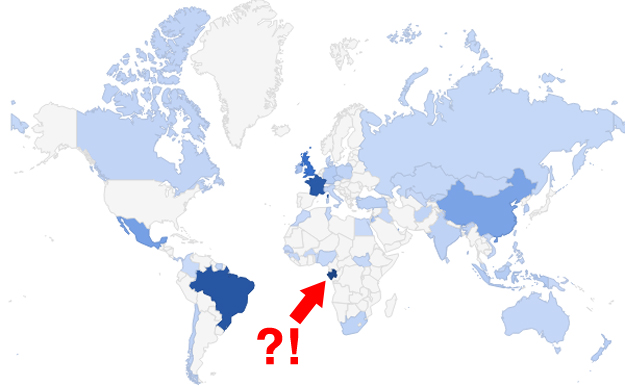 Visiting a friend? It's only polite to bring a little something with you.
Heads of state aren't exempt from this unspoken rule, except that every present the White House accepts from other foreign dignitaries must be logged, tagged, and stored in official archives. (For the unfamiliar, there's an excellent "West Wing" episode about this.) Gift-giving is a routine part of diplomacy, but it also makes for interesting public data.
On Thursday, President Obama released a list of all the gifts he accepted in 2011 on behalf of the United States. For each gift, the PDF names the donor country, a description of the gift, an estimate of its value and a reason why Obama accepted it (typically something having to do with not wanting to make a scene by rejecting the present, even if they were just boring old "Witcher 2" DVDs). Faced with all this government data, there was only one thing to do with it: plug everything into a spreadsheet and see which foreign leaders outspent each other to impress the most powerful man in the world. The heat map above ranks countries according to the total value of their 2011 gifts to Obama, with darker colors representing more generous states.
Judging by how often they appear on the list (16 times), former French President Nicolas Sarkozy and his wife Carla Bruni at first seemed to have an easy lead on everyone else. But in fact, France was only the third-most generous country to the United States by the value of its gifts ($42,144.86). Coming ahead of it was Brazil ($43,802.46), which seemed really fixated on giving Obama rare soccer jerseys. But the award for Most Lavish Foreign Dignitary goes to the president of Gabon.
Yes, you read that right. Gabon, the tiny West African nation with a population the size of Idaho's and a 2011 per-capita GDP of $16,000. That year, Gabon's Ali Bongo Ondimba gave a single gift to Obama, and it alone was worth $52,695 -- 20 percent more than the value of all of Brazil's gifts combined, and 25 percent more than all of France's gifts. What exactly did Ondimba present to the White House that was worth more than 132 iPads put together? Here's the relevant entry in the report: