What Did Tamerlan Do During His Russia Trip?
"[Tamerlan] came here to tell people in Daghestan that they should pray. Is that bad? I don't think it's bad."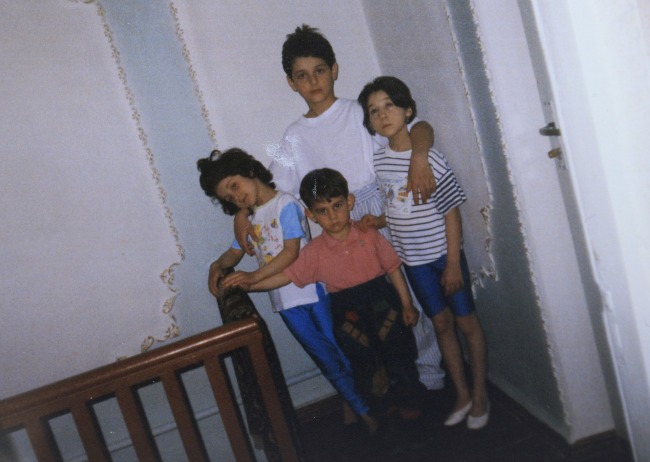 MAKHACHKALA, Russia -- It has emerged that suspected Boston Marathon bomber Tamerlan Tsarnaev lived on his own for two months -- perhaps longer -- during a visit to Russia's troubled south last year, a trip that is under heavy scrutiny as investigators scramble to understand his possible motives and behavior.
In an interview that raises as many questions as it answers, Tsarnaev's aunt, Patimat Suleimanova, says her nephew began a six-month stay in Daghestan in March 2012 -- possibly even earlier -- when his mother and father were both in the United States and not, as previously reported, with him.
"[Tamerlan] was here without his father for two months. His father came here later, in May, but [Tamerlan] arrived earlier," she says.
Many observers are hoping to find a clue to Tsarnaev's motives and behavior in the time he spent time in the bustling Caspian Sea city of Makhachkala, the capital of a Russian province troubled by a simmering Islamist insurgency.
Michigan Representative Mike Rogers, a Republican who is head of the House of Representatives' Intelligence Committee, is quoted by the Associated Press as saying it is "incredibly important" to understand what Tsarnaev was doing during this period.
Tsarnaev, who died in a shoot-out with Massachusetts police on April 18, is known to have arrived in Russia on January 12, 2012. Suleimanova tells RFE/RL that "for some reason, it seems to me he came in March," but she says that he was definitely in Makhachkala without his father, Anzor Tsarnaev, for at least two months.
That contradicts a statement made by Anzor Tsarnaev in an interview on April 21, in which he vouched for his son and said he was never far from his side during their visit to Daghestan. Anzor Tsarnaev said his son slept in late during the day, prayed, helped renovate the family home, and visited relatives in Makhachkala and twice in neighboring Chechnya.
His mother, father, and aunt believe that Tamerlan and his younger brother Dzhokhar, 19, were "set up." That is also a common opinion among Anzor Tsarnaev's neighbors, who lauded the father as a "workaholic" and "exemplary community member."
Sitting in her kitchen, dressed in a paisley shawl with a head scarf pulled close over her graying eyebrows, Suleimanova says Tamerlan Tsarnaev was deeply religious by the time he arrived in Makhachkala. She says he prayed regularly and went to the mosque, although she was unable to specify which mosque.
"[Tamerlan] came here to tell people in Daghestan that they should pray. Is that bad? I don't think it's bad," she says. "He taught his own parents, his sisters, and his brother how to pray. After all, he didn't become a drug addict or an alcoholic, he didn't go down the wrong path. He lived according to the Islamic rules. But now they're putting on labels saying they were terrorists and a lot of information about them is inconsistent.
"Everybody wants to know [which mosque Tamerlan went to while in Daghestan]. How can I know which mosque you go to? Look, there is one mosque here, another mosque there, a third one over there. People have the right to go to any mosque because they go there to pray."
She says Tamerlan visited her and her husband, Mukhammad, for meals throughout his stay.
Suleimanova also says that Tamerlan was hoping to bring his young daughter back to Daghestan and that he enjoyed the devout Islamic atmosphere he found in Daghestan. And yet other comments by Suleimanova suggest that her nephew had not found his niche and that he had been unable to pursue his boxing ambitions in Daghestan, as he had hoped.
"As an athlete, [Tamerlan Tsarnaev] came here hoping to train and to fight in the ring someday," she says. "But coaches usually train fighters from the beginning of their careers, so that's why I think he wasn't able to find a common language with a coach here."
According to Suleimanova, Tamerlan was born in Kalmykia, a neighboring Russian republic. She says the family also lived in Kyrgyzstan and twice in Chechnya, before the brothers finally moved to the United States. She says the family was forced to flee Chechnya due to the fighting and that the entire street in the village of Chiri-Yurt where the family lived was later destroyed during the brutal Russian bombing campaign.
"The house [of the Tsarnaev family in Chechnya] was destroyed. The whole street was razed to the ground and people had to rebuild their houses," she says. "So they have been through a lot here. I don't think people who have seen and endured this much are capable of making explosions or murdering people."
---
This post appears courtesy of Radio Free Europe/Radio Liberty.