The World Watches the Siege in Boston
Screenshots of front pages around the globe plastered with news of Watertown
The eyes of the world are on Watertown
right now
, an astounding number of news sites globally given over to the hunt for the Boston bombers. Below are some screenshots of the front pages of major news organizations as of 9:30 Eastern Time this morning. We will update with more screenshots and translations as able. (
Updated: 11:05 a.m. with further screenshots from Egypt and South Africa as the hunt continues.
)
From German paper Die Welt. "Please stay in your house and close the door," reads the headline.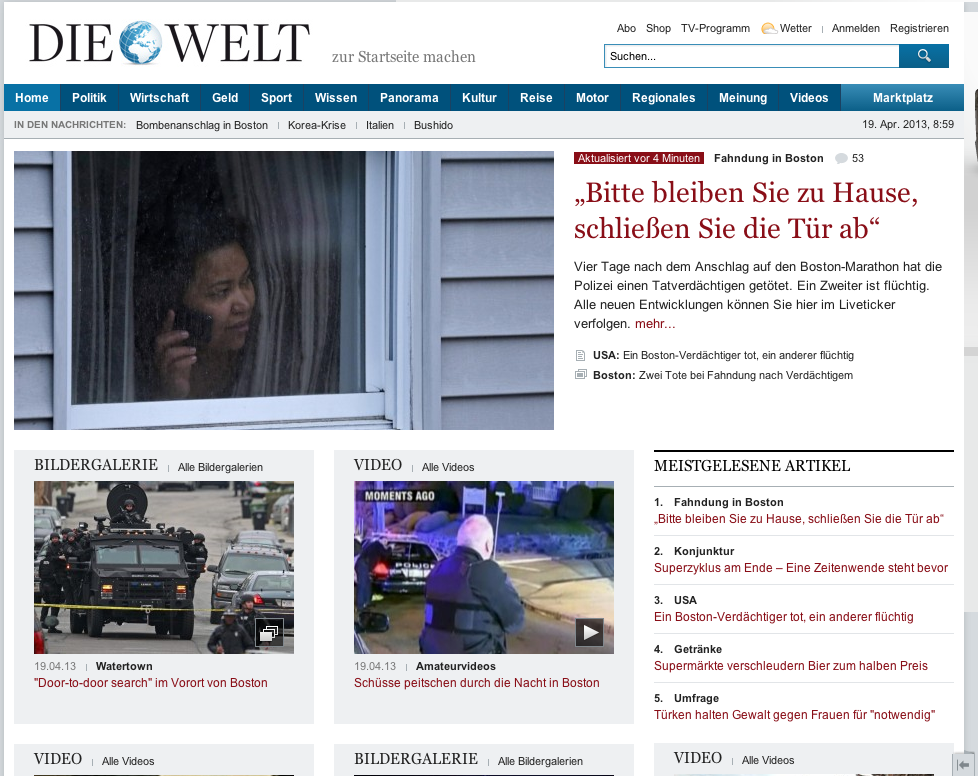 From French daily Le Monde, which set up a pop-up to a live feed including tweets from the Boston Police Department. "The Boston attack: a house surrounded in Watertown," reads the headline.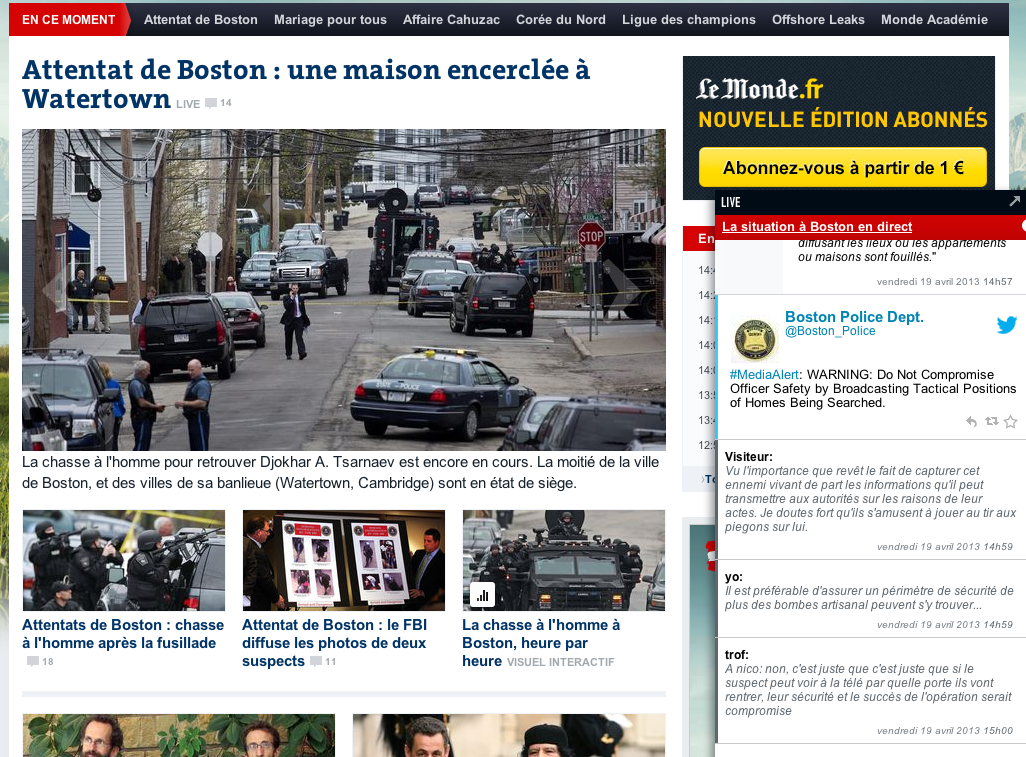 From German paper Die Zeit, which also wonders how Obama can possibly be keeping tabs on all of these situations at once. "Obama in Stress-Test," the headline below the leading story reads: "Boston, Texas, gun rights, and debt." The headline on the lede says "Boston suspects are brothers."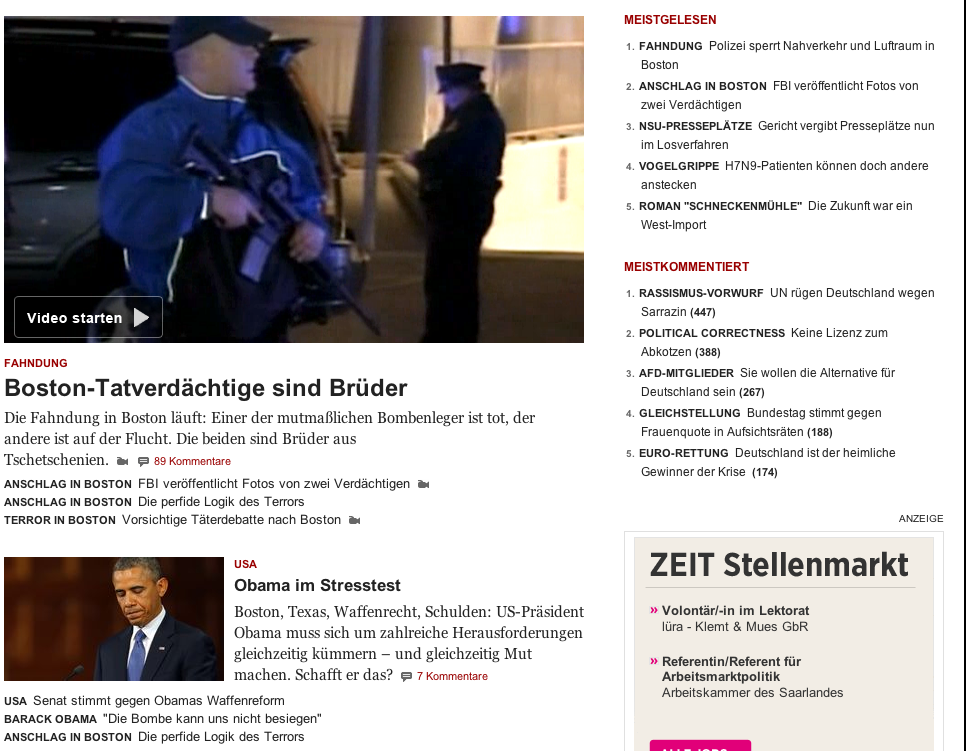 From Spanish El País: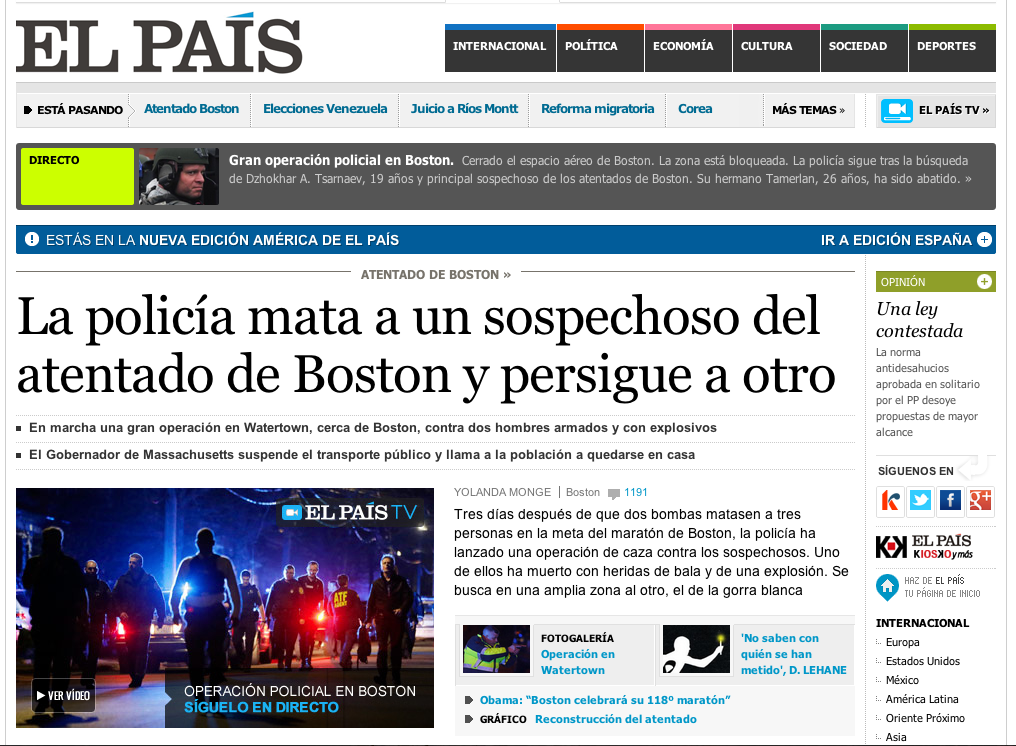 From the Arabic-language Al-Quds Al-Arabi: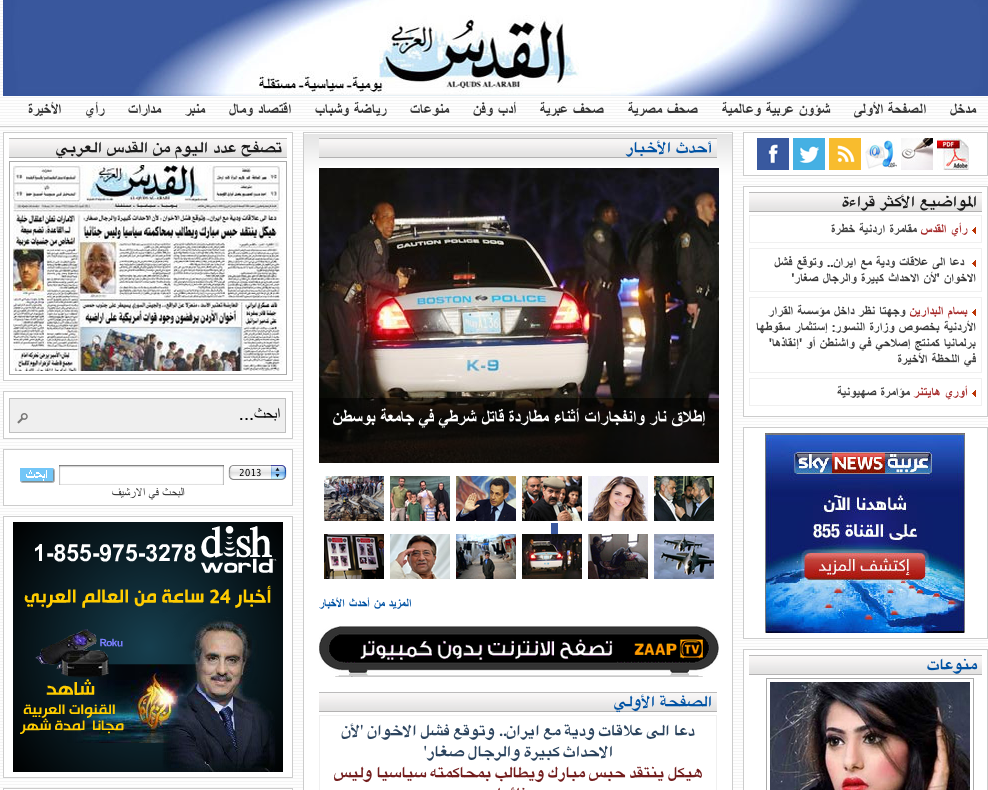 From the Russian publication Pravda: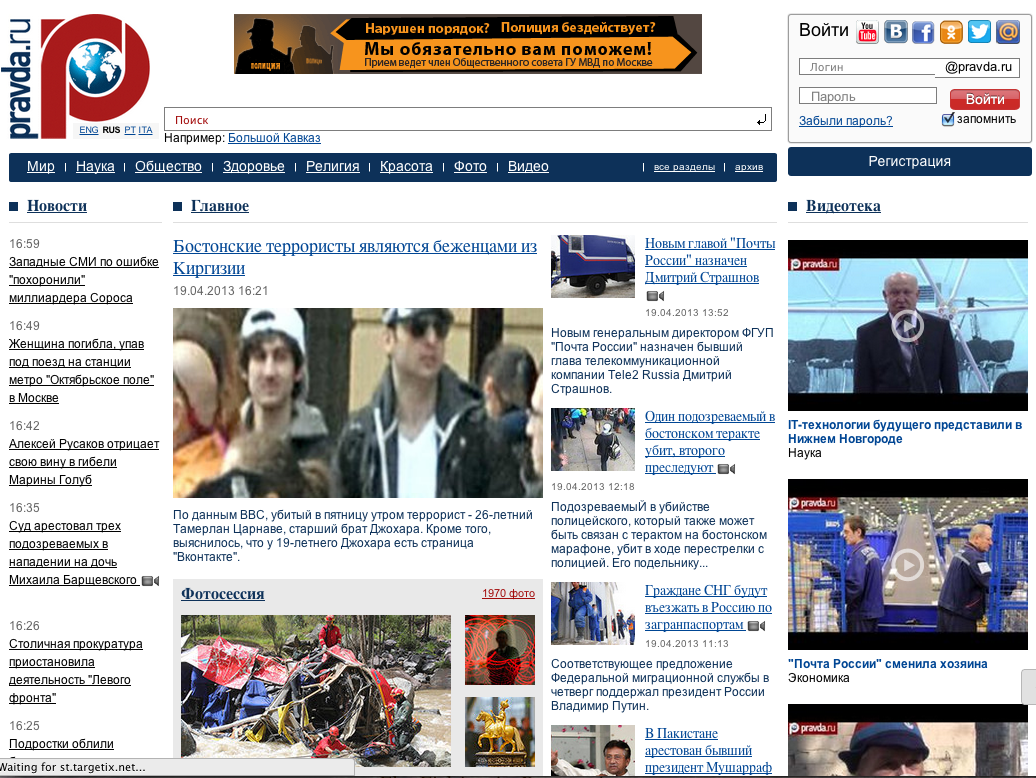 From the Chinese government news agency Xinhua. Caption on the photo in the carousel updates readers, telling them that one suspect in the Boston bombing is dead.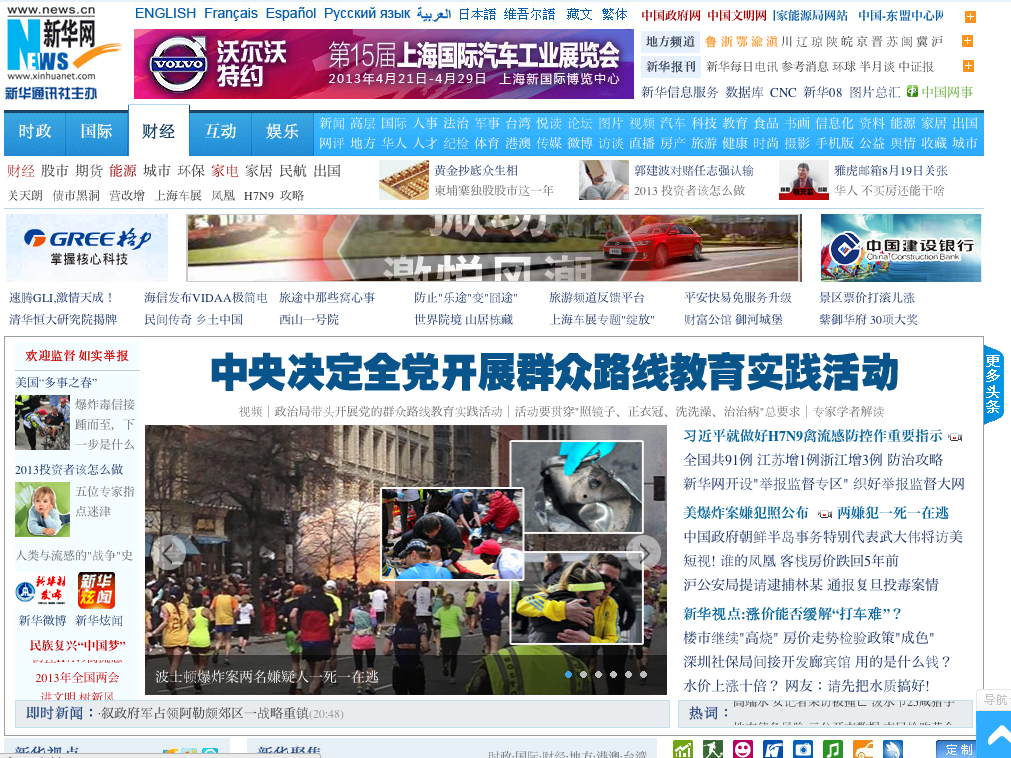 From the Brazilian O Globo, based in Rio de Janeiro: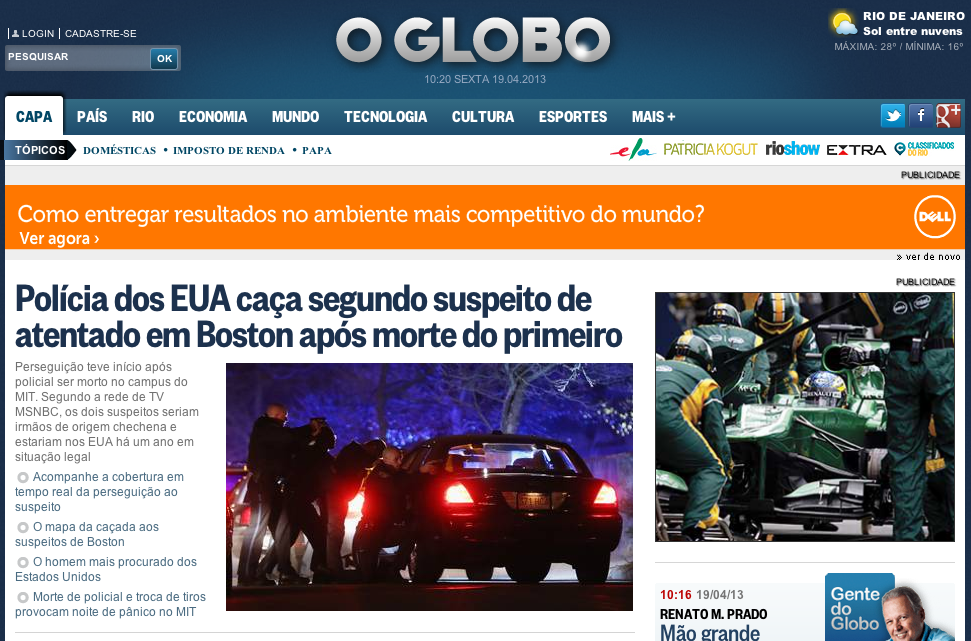 From the Egyptian newspaper Akhbar El-Yom ("News of the Day"):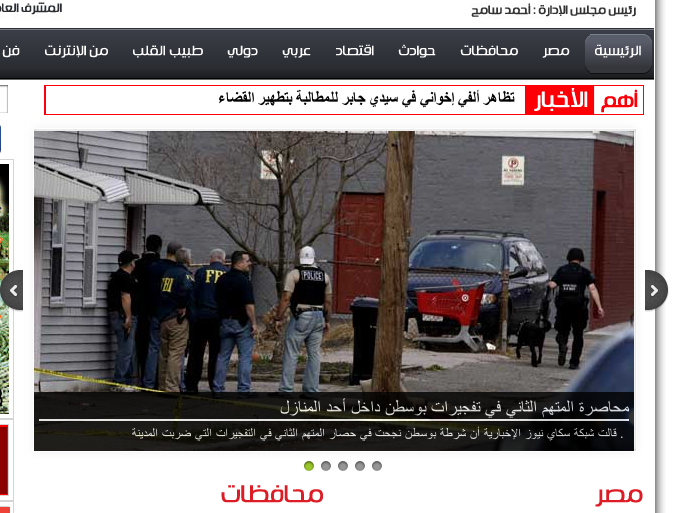 From the Mail and Guardian in South Africa: