These Incredible Light Photos Tell Us Which Economies Are Growing
As China and India boom, the world's 'center of light' is shifting southeast.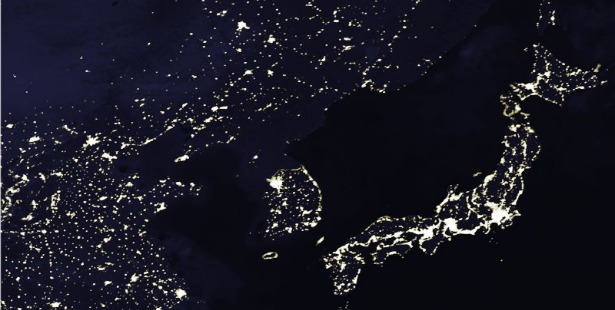 Fans of North Korea news might be familiar with the now-ubiquitous nighttime satellite image of the Korean peninsula, its dividing line clearly demarcated by a stark difference in light. South Korea buzzes with electricity in the dark, but its impoverished neighbor to the north is an empty, blackish-blue expanse.
Now, scientists at ETH Zürich, an engineering and science university in Switzerland, have used the same principle to uncover which other world regions are booming and which are suffering a downturn.
The U.S. Defense Meteorological Satellite Program has monitored night light levels around the world continuously since the mid-1960s. Using the program's data to examine 160 countries between 1992 and 2009, the researchers found that the center of all the world's nighttime light emissions has been moving in a southeast direction as the economies of China and India have grown over the past several decades.
"Over the past 17 years, [the center of light] has been gradually shifting eastwards over a distance of roughly 1000 km, at a pace of about 60 km per year," they found.
The area of China and India that's brightly lit at night has expanded dramatically, while that of Russia (and even the U.S.) has shrunk: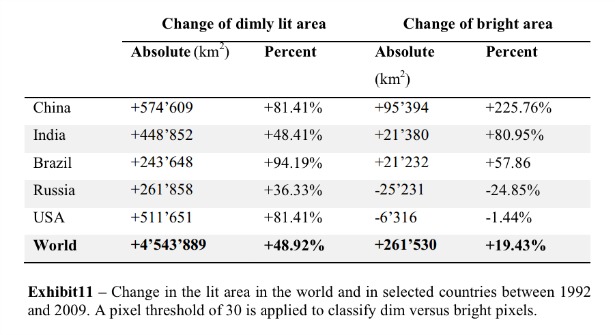 Of course, the level of light doesn't just reflect on poverty and wealth. From the MIT Technology Review:
They've also used night lights as a way to monitor all kinds of other changes such as the expansion of developing countries like Brazil and India, the drop in light levels in countries suffering from demographic decline and a reduction in urban population like Russia and the Ukraine, and the success of light pollution abatement programs in countries such as Canada and the United Kingdom.
Light levels aren't the perfect proxy for GDP, but they're certainly one of the prettiest. Here are a few of the Zurich researchers astounding light photos: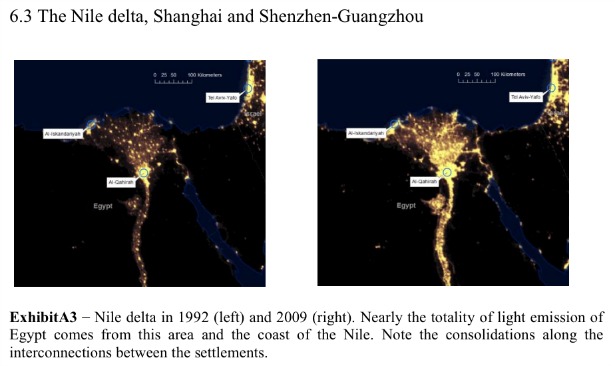 Via the MIT Technology Review. Read the full study here .