The Emir of NYU: John Sexton's Abu Dhabi Debacle
Will a controversial Middle East campus lead to the downfall of the university's infamous president?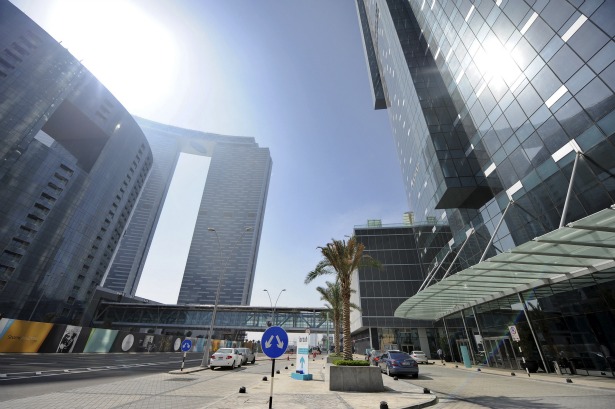 In February 2008, I attended an New York University faculty meeting about the school's plans to open a new campus in the tiny desert emirate of Abu Dhabi. I was there reporting for a New York magazine article about the first major U.S. research institution to open a complete liberal-arts university off American soil. Hoping to be a fly on the wall, I instead found myself seated at the head of the table, bombarded with rapid-fire questions by exasperated professors looking for any kernel of information about the new project:
"Who will do the hiring?" one professor asks.

"Will there be tenure? You can't have academic freedom without tenure, right?"

"Where will the students come from?"

"Why Abu Dhabi?"

"What exactly is the status of Abu Dhabi's relationship with Israel?"

"Will we become the next Guggenheim franchise?"
I quickly learned that the new initiative was being personally driven by NYU's larger-than-life president, John Sexton -- and that many faculty felt completely left out of a decision that had the potential to effect the university dramatically.
By many measures, Sexton has been one of the country's most successful university presidents. He set national records with his recently-completed $3 billion fundraising campaign, and increased the university's faculty by almost 20 percent. He oversaw NYU's merger with Brooklyn's Polytechnic University and won city approval for NYU 2031, his ambitious plan to increase the campus by six million square feet in New York City. He doubled the number of NYU students studying abroad and established new programs and partnerships across the globe. Former Secretary of State Hillary Rodham Clinton praised his "vision to expand his university internationally while maintaining its reputation for excellence and academic freedom."
But given my experience reporting on faculty reaction to the Abu Dhabi project, I wasn't surprised to see that their resentment of Sexton's dictatorial style has come to a boiling point this week, when the university's largest school, Arts and Science, will hold a five-day vote of no confidence. The New York Times referred to it as "the most important referendum yet on the direction of American higher education."
In the run up to the no-confidence vote, NYU professors have been voicing myriad concerns about Sexton, ranking from his increasing preference for nontenure-track positions to the pricey "NYU 2013" expansion plan, which could force tuition increases and lower teacher-student ratios. But they all seem to come back to his exclusionary management style. As NYU's Dean of Social Sciences Dalton Conley testified at the New York City Planning Commission's hearing on Sexton's expansion plans, "Had more faculty been involved in the process itself and had it been less driven by administration officials, you would see few if any professors testifying against it here today."
This mirrors the concerns I heard when I interviewed dozens of NYU's faculty about the Abu Dhabi project. Many expressed substantive concerns about academic freedom, diluting NYU's brand, human rights violations in Abu Dhabi, and discrimination against gay and Israeli students. But the most heated criticisms were directed at Sexton himself:
Mary Nolan, a history professor who has been teaching at the university for almost 30 years, describes the Abu Dhabi project as "a quintessentially Sexton operation. He thinks he has some sort of a missionary calling, but he operates in a very autocratic manner. Deans are kept on a very short leash, and faculty governance has been absolutely gutted."

"This is definitely his brainchild," says another senior professor. "It was negotiated secretly and announced to the rest of us with only a veneer of serious faculty consultation, but we knew it was a fait accompli." I ask this professor to speak on the record (he is tenured, after all), but he demurs, fearful of igniting Sexton's wrath. "NYU is a very corporate, top-down kind of institution," he explains. "There is a sense that people who get on Sexton's wrong side get punished. He is someone who doesn't brook much opposition, who keeps lists of those he likes and doesn't like. We are getting a strong message that if a department is willing to send their faculty to this Siberia--rather than follow academic priorities--they will get rewarded."

"Of all of Sexton's projects, Abu Dhabi is really the one where professors are drawing the line," says Andrew Ross, chair of the NYU chapter of the American Association of University Professors.

"If you're an Ivy that has lots of money, you can afford to be principled, and in that regard, Sexton isn't," says Nolan. "He's sold the name of the university so that it can be franchised out to a variety of places, to the point where you don't even know what an NYU degree means anymore."
Sexton was flippantly dismissive of faculty concerns:
"We have to accept the fact that, like in New York, we cannot provide immunity to students or faculty members at NYU Abu Dhabi from the normal laws of that society when not engaged in activities on our campus," Sexton says. ... As he sees it, "anytime we move into a completely different culture, we have to take pains to describe to people we are sending to that culture the various differences." When pushed on whether certain of his students would be unwelcome in Abu Dhabi, Sexton refuses to relent. "I would say to any student here that wants to go to the Abu Dhabi campus, 'Go.' Gay students, Israeli students, I refuse to think in those categories."
He seemed to hold a visceral disdain for those who were trying to come in the way of his vision. "Stymieing the project would be missing an opportunity to transform the university and, frankly, the world," he told me. It is this attitude that led faculty to refer to Sexton as "the Emir of NYU."
Perhaps the no-confidence vote has finally chastened Sexton. The email he recently sent to faculty was bereft of the high-flying, cavalier attitude I came to know well in the many hours I spent interviewing Sexton. "We have taken some steps to provide for improved faculty input and critique," he wrote. "I know more must be done, and during the winter recess I will be reflecting on how I can help to achieve that."