Striking Scenes of Anticipation and Hope on Kenya's Election Day
In the early hours before dawn on Monday morning, Kenya seemed to be wide-awake in anticipation. Millions of voters across the country eagerly lined up at polling stations, some as early as one or two in the morning, to take part in the nation's fourth democratic multi-party election, and what many analysts say is the nation's most critical in recent history.
The March 4 election is Kenya's first general election since 2007, when post-election violence sparked by alleged rigging, ballot stuffing, and voter intimidation tore the country apart over tribal lines, leaving more than 1,000 dead and more than half a million displaced. A cloud of fear has hung over the country in recent weeks that ethnic violence could once again flare up, as it has in the past. But analysts and journalists alike have been claiming that there is a growing sense of hope that Kenya has learned from the past, reformed its institutions, and is ready to move forward
Kenya's general election is an eight-way presidential race that is essentially down to a neck-and-neck face off between two candidates. Current Prime Minister Raila Odinga, of the CORD alliance, who agreed to a power-sharing deal with current President Mwai Kibaki after the last disputed elections, is up against current Deputy Prime Minister Uhuru Kenyatta of the Jubilee Coalition. Kenyatta, the son of Kenya's founding president, who is also on trial at the International Criminal Court for allegedly inciting violence during the 2007 presidential election.
In an effort to help reform the country's voting system and implement a widely popular new constitution approved in a peaceful 2010 referendum, this election has also been the most complex in Kenya's history. New biometric voter registration technology has been introduced to reduce fraudulent voting, and for the first time voters cast a total of six ballots to fill new county positions, part of Kenya's process of devolving central government control into 47 counties.
Election day itself was marked by unprecedented voter turnout (early estimates say 70 percent of Kenya's 14 million registered voters showed up), followed by incredibly long polling station lines. Voters waited patiently, in some cases upwards of nine or ten hours under a sweltering sun, to cast their vote. 
While the general atmosphere could be described as cautiously optimistic, the elections were marred by incidents of violence before, during, and even after voting. Yet these outbreaks generally occurred in areas that have seen escalating conflict in recent months -- Kenya's coast and it's northern boarder, near Somalia. In the coastal city of Mombasa, 15 people, including four confirmed police officers, were killed in an early morning ambush at a police station. In Garissa, AP reported that several armed gunmen took over a polling station after the polls closed. Sporadic incidents of violence, voter buying, and unrest were reported in various parts of the country, but they were generally isolated. 
Despite the long lines, glitches in electronic voter registration systems, power outages, and some confusion over polling stations queues, voters remained by and large peaceful throughout the country. 
The success of Kenya's election hinges greatly on voter's confidence in the newly established Independent Electoral and Boundaries Commission, an independent commission that is overseeing the voting process. In most polling stations, citizens reported an appropriate number of police and independent observers present, instilling a sense of confidence and security in the process.
The results are still coming in, and while Election Day may have been peaceful, the international community, which is closely monitoring the outcomes, is still holding its breath. To win, a presidential candidate must secure more than 50 percent of the vote, otherwise the leading two contenders face a run-off election on April 11. While the government and ordinary Kenyans seem far more prepared to handle violence this time around if the situation flares, a run-off may agitate current tensions.
(Photos and text by Jonathan Kalan)
---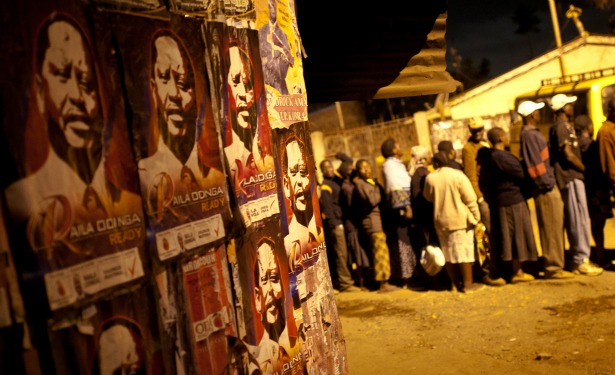 ---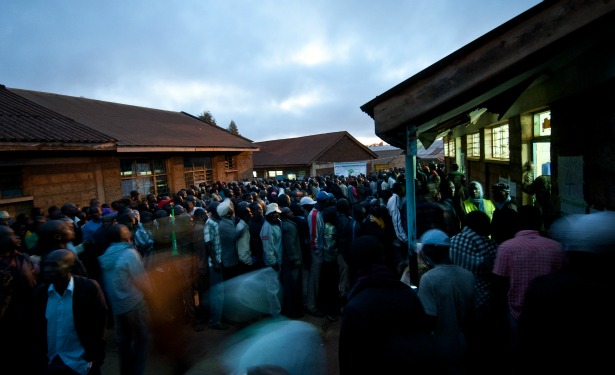 ---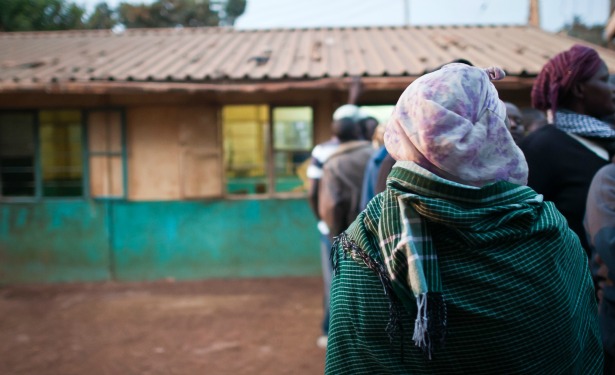 ---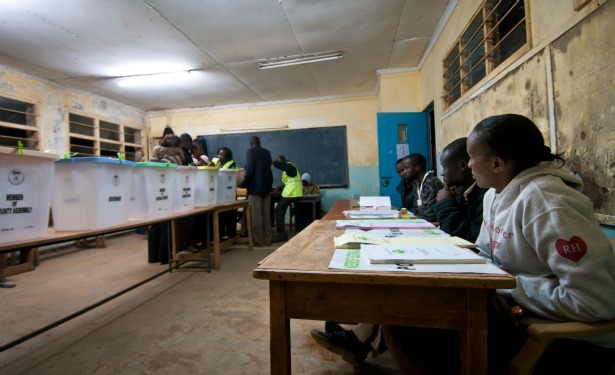 ---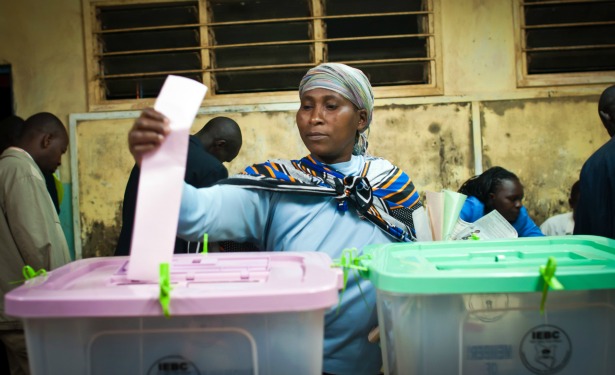 ---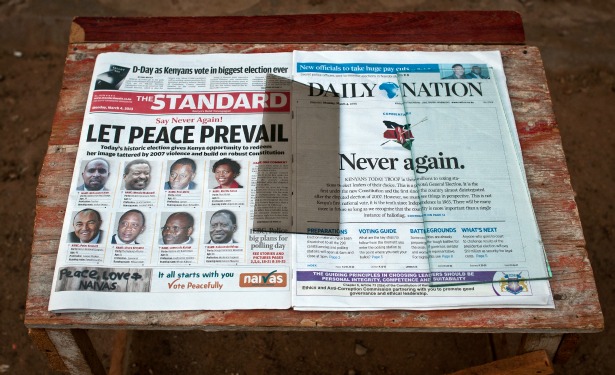 ---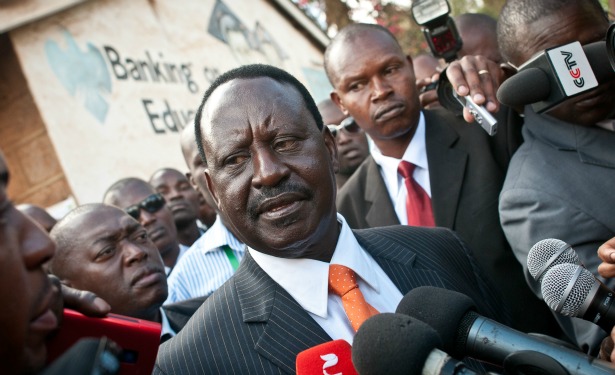 ---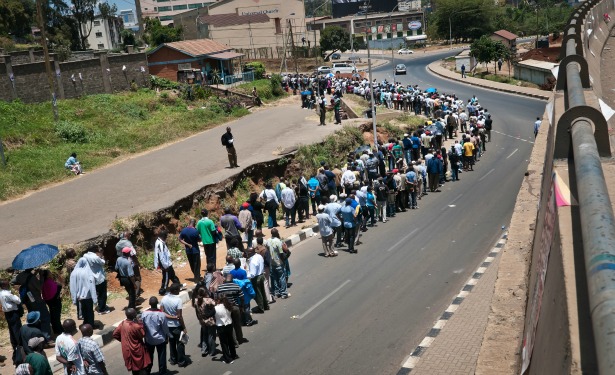 ---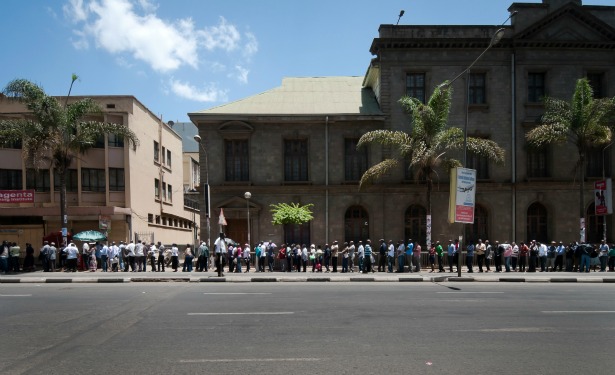 ---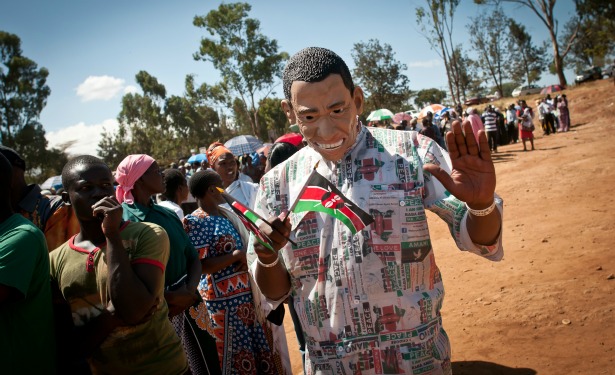 ---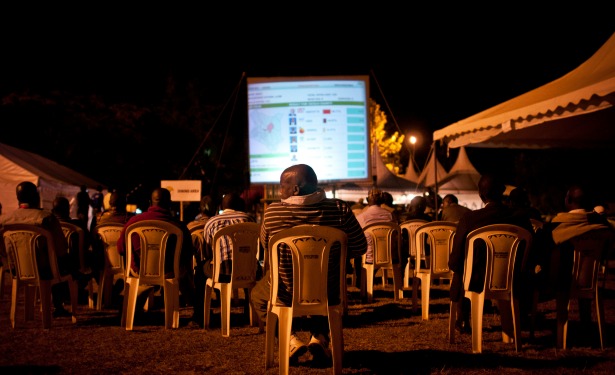 ---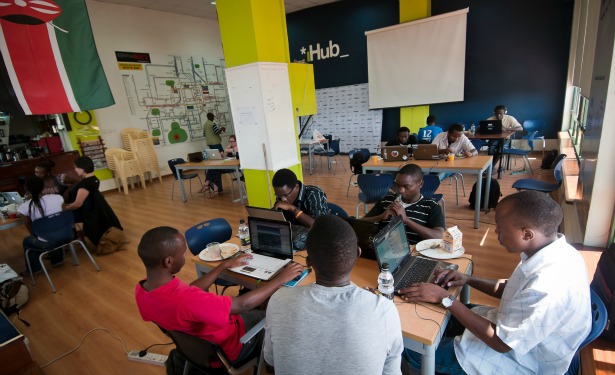 ---