Stabilizing Pakistan With an 'Inside-Out' Strategy
The country has to turn its attention to extremism and violence within its own borders before it can hope to become a constructive international partner.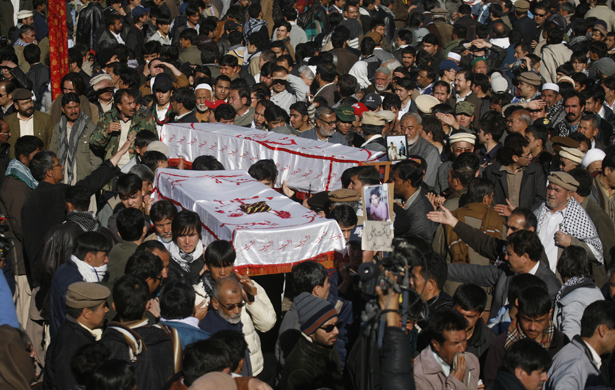 As the Obama administration choreographs a dignified American pullout from Afghanistan, all eyes are on Pakistan's critical role in maintaining regional stability by leveraging its influence inside Afghanistan to create an enabling environment for a relatively smooth withdrawal of American troops.
Over the next 18 months, Pakistani Foreign Minister Hina Rabbani Khar will attempt to position Pakistan as a "willing and effective" partner in U.S. efforts to ensure regional stability in this transitional period. Meanwhile, Pakistan may also seek to protect its perceived interests in Afghanistan by talking to a number of stakeholders -- including some elements associated with the Taliban -- that could become influential in Afghanistan if the U.S. troop withdrawal turns out to be more messy than smooth.
Khar will face difficult questions on this delicate balancing act from the American foreign policy establishment during her trip to New York City this week (she'll be speaking at Asia Society on Tuesday, January 15). Her talking points will emphasize Pakistan's contribution to the war on terror and highlight Pakistan's commitment to ensuring a trouble-free American exit from Afghanistan.
Unfortunately for Pakistan, the foreign minister isn't likely to outline a concrete vision on how she plans to leverage Pakistan's foreign policy as an effective tool to fight violent extremism and militancy at home. But this will be the defining question of her tenure as foreign minister.
With violent extremism plunging the country to new lows, Pakistan needs to focus all its energies on a multi-dimensional counter-extremism strategy at home. An important building block of a successful counter-extremism strategy is a transparent, effective foreign policy that signals a real commitment from the Pakistani government to defeat militancy within its own borders.
Incidentally, a Pakistani foreign policy paradigm that prioritizes fighting militancy at home and stabilizing Pakistan first will automatically translate into greater regional stability, resulting in a smoother transition in Afghanistan for the United States. In short, Pakistan's foreign minister would be well advised to take an inside-out approach -- rather than an "outside-in" approach -- to maintaining regional stability.
Unfortunately, with regard to creating the right conditions for an American withdrawal from Afghanistan, this doesn't appear to be the prism through which the United States and Pakistan are looking.
---
This post also appears at The Asia Society, an Atlantic partner site.