Iran's Terrifying Intimidation Device Will Cut Your Fingers Off
It's a grisly tool that the regime is using to send a message.
In June, Iranians head to the polls to replace their president, setting up another fight between reformers and hardliners. Mahmoud Ahmadinejad, having served two terms, is on his way out.
In part to avoid a repeat of the 2009 Green Revolution in Iran, the regime has been cracking down on dissidents early. And it's doing so very, very publicly: photos released by the country's Fars news agency show a man accused of burglary getting his fingers amputated on January 23.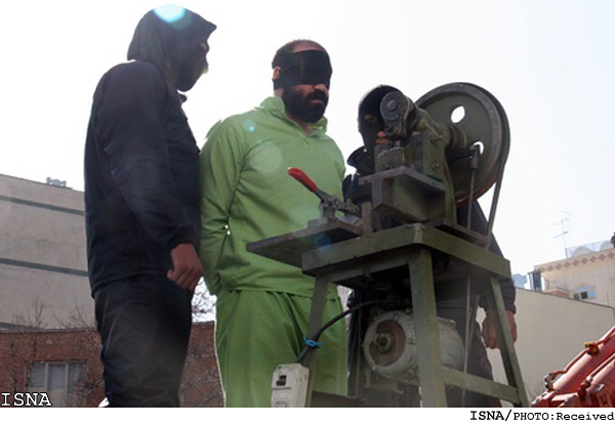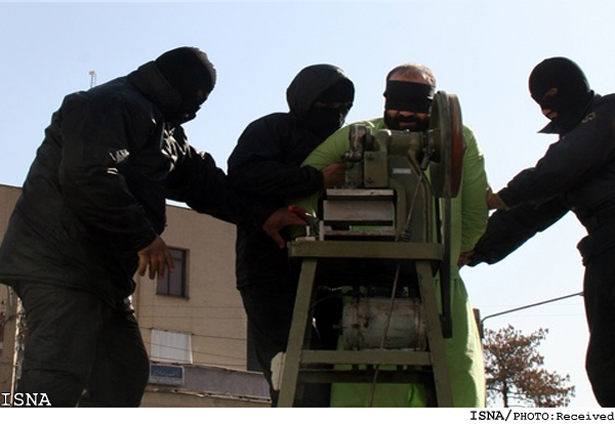 The gut-wrenching photos have come to light just as Tehran rounded up over a dozen journalists and issued arrest warrants for three more. According to the Committee to Protect Journalists' Sherif Mansour, the international organization's program coordinator for the Middle East and North Africa regions, the preemptive intimidation campaign is part of a "never-ending effort to brand critics as enemies of the state."
For the adventurous, Fars has more photos. Be warned: at least one of them is graphic.