Chinese Web Users Gasp—in Code—as NYT Cyber Attacks Exposed
Chinese netizens engage in clever rhetorical tricks in order to talk openly about the New York Times hacking story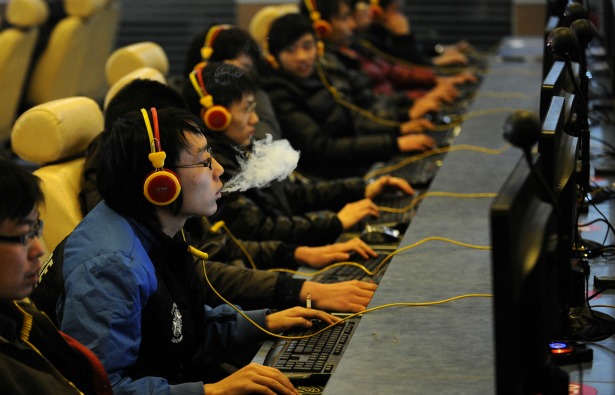 (Stringer/Reuters)
After the New York Times published an article detailing the four months during which the venerated publication was the subject of hacking attacks traced to China, the news spread on Sina Weibo, China's Twitter. Despite internal censorship measures and the blocking of some sensitive keywords, some users nevertheless found a way to comment on the article.
Popular Weibo user and vocal critic @假装在纽约, whose handle means "Pretending to be in New York," posted a screenshot of the Times article in English, with the simple Chinese tagline, "For 4 months, Chinese hackers with government backgrounds launched fierce attacks against that New York paper." He then translated several key points from the article for his followers, including information supporting the piece's argument that the hackers were likely affiliated with the Chinese military.
In response to his post, a number of users simply posed a rhetorical question: "Lanxiang?" The term is an abbreviation for Shandong Lanxiang Vocational School, an institution of higher learning known to produce hackers employed by the Chinese government . One user warned "Pretending to be in New York," "Better not get on the bad side of the People's Liberation Army," while another speculated, "I bet your account is going to be deleted."
Since the Times published an expose on the wealth accumulated by Premier Wen Jiabao's family last year, its website has been intermittently blocked and its content selectively censored; the media outlet's Chinese name has been temporarily censored on various microblogging platforms, as have several homonyms for the paper, forcing Chinese Web users to get creative when referring to it. Posts related to the Times' most recent offending piece were also censored, according to Twitter user @MissXQ.
As for the post by "Pretending to be in New York,"  it garnered 80 comments and 207 retweets in the first hour before being deleted by censors. The Weibo critic had wasted little time in devising a back-up plan in the event his entire account were to be excised. He had thought ahead, though:. "If this account is ever gone," he wrote a week earlier, "Please follow @假耳朵."
---
This post also appears at 
Tea Leaf Nation
, an
Atlantic
partner site.