Why We Love the English-Language Chinese Press, Part 12,413
From China Daily, My Favorite Newspaper on Earth™, with several related manifestations of hyper-earnest Chinese "soft power" all at once: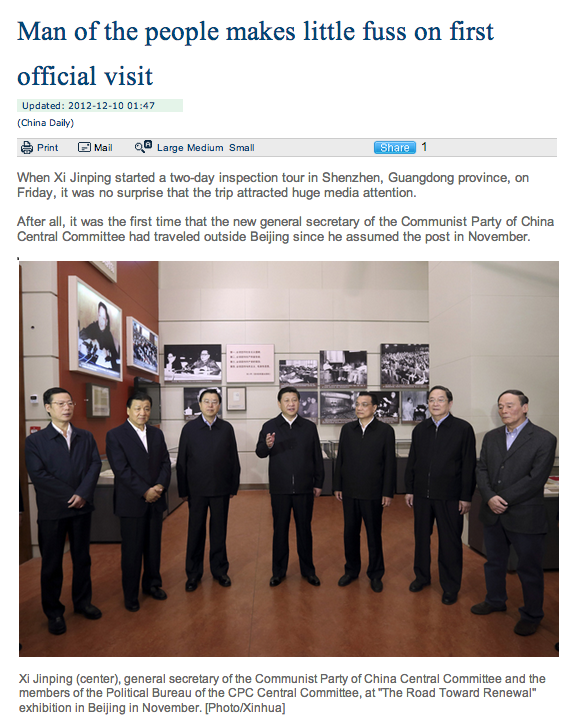 My favorite part of this story about China's new leader is the headline, and my favorite part of the picture is the coordinated attire and natural-looking poses. 
Note for insiders: the gentlemen shown above are the "Magnificent Seven," the newly announced members of the Standing Committee of the Politburo who constitute China's supreme leadership. The man in the non-regulation attire on the right -- not a black windbreaker but some kind of sports coat, with buttons -- is a veteran of US-China negotiations named
Wang Qishan
. He was also the only one of the seven to daringly wear a blue rather than a red necktie when the lineup of the group was announced in Beijing last month. Some people are born rebels.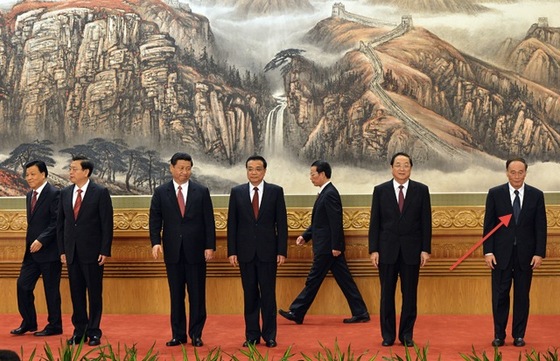 AFP/Getty photograph, as noted
here
; thanks to WY and BB.