Rectification of Names, 'Oh Never Mind' Dept.
Remember that 'Hon Hai' company we were telling you about? Well, let's go back to Foxconn.
Last week the WSJ had a big feature on labor problems at Hon Hai Precision Industries of China. The headline, the photo caption, and all but one references in the story were to Hon Hai. The exception was a by-the-way mention that Hon Hai Precision Industries was also called "Foxconn."
Yesterday the Journal has
another good story
, by the same reporter, on the same topic, laid out in more or less the same way in the paper. But this time the headline says Foxconn, and so does the photo caption (beneath a picture of the famed "suicide nets"), and so does an early reference in the story.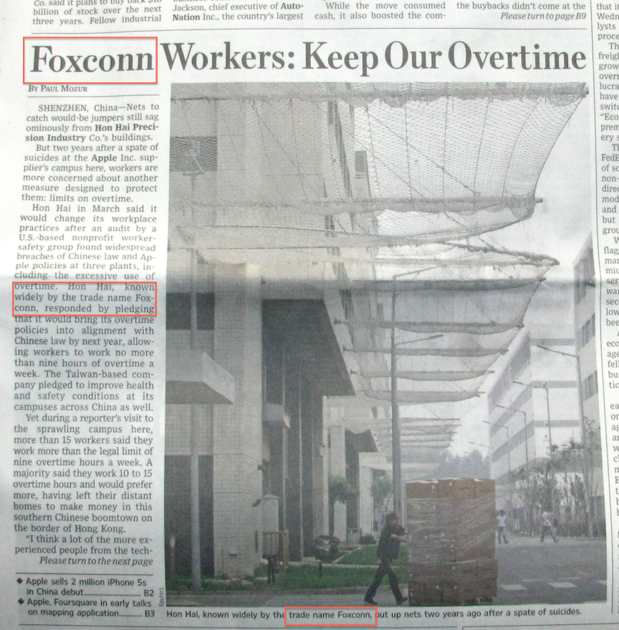 My point is simply: Hmmm! Last week, I thought that the Journal was trying to speed-walk its readers into familiarity with what has always been Foxconn's "real" name. Now they're back to using the term that readers outside China would recognize. Just part of the chronicles of life and language in our time. And, again, the story itself is interesting and parallels the trends I was describing here and showing in pictures here.
I have nearly 1,000 "how to deal with guns" responses piled up, which I'll start sampling from soon.