Kim Jong Un's Age Is No Longer a Mystery
And it's a record-breaker.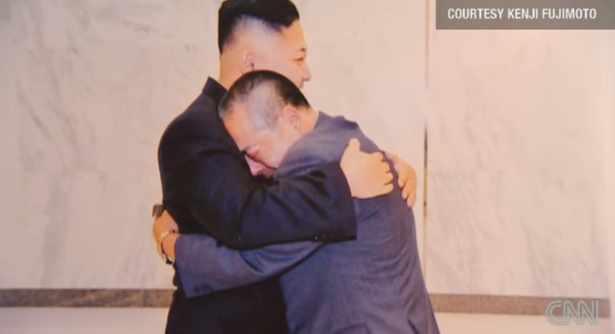 Kim Jong Un embraces his family's former sushi chef in a tearful reunion earlier this year. (CNN/Kenji Fujimoto)
He may not be the world's sexiest leader -- or is he? -- but Kim Jong Un is definitely the youngest.
That's if we're to believe Kenji Fujimoto, the former sushi chef to the long-ruling Kim family. At a news conference in Tokyo, Fujimoto let slip the North Korean leader's birthday -- a date that has, until now, lived in obscurity: January 8, 1983. That makes Kim 29 years old, and just a month shy of 30. The next-youngest serving world leader is Jigme Khesar Namgyel Wangchuck, the king of Bhutan. He's 32.
Related Story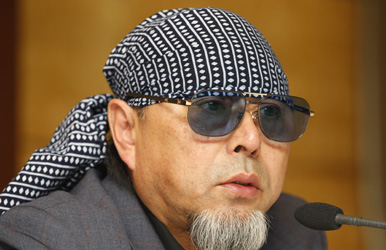 Kim's age has long been a mystery to North Korea watchers; in the run-up to his confirmation as his father's successor, experts worried that Jong Un's youth and inexperience would lead to a power struggle within the secretive regime. So far, that doesn't appear to have happened, perhaps thanks to the macabre manner in which Kim executes his enemies.
As for Fujimoto, it seems strange that a cook would become a key source for insight into the DPRK. But the Japanese native, who uses a pseudonym, became one of the few people on earth to venture back to North Korea after escaping more than a decade ago. At Kim Jong Un's invitation, Fujimoto traveled to Pyongyang earlier this year.