Boxing Day—in 1838 and Today
December 26 is St. Stephen's Day and Boxing Day in the United Kingdom. Today in the U.S., the day is often associated with Christmas leftovers and massive shopping sprees. But look at this
description
of Boxing Day in London from
Tales About Christmas
, written by the English publisher Thomas Tegg under the pseudonym of Peter Parley in 1838:
Well, on boxing day, or St. Stephen's day, for they are both the same, the knockers, in the streets of London, are kept going all day long; for the waits, with the violoncello in the green bag, the belman, with his verses, and the charity boys, with their Christmas pieces, are sure to call. Many an apprentice, too, sets off on this pleasant errand. ... You must not suppose that Christmas boxes and new year's gifts are the same thing, for that is not the case. Christmas boxes are given by superiors to inferiors: but new year's gifts are exchanged between persons of the same situation in life; relations, friends, neighbors, and acquaintances.
The author also discusses the St. Stephen's day tradition of "wren hunting" in Ireland:
It is said that at a time when some Irish troops were about to surprise and put to the sword a Danish army, a poor little wren pecked at some crumbs, left by a sleeping drummer, on a drum's head, and thus gave an alarm. Ever since then the peasants, in the south of Ireland, go a wren hunting on St. Stephen's day, as though they were determined to avenge themselves for being robbed of their intended victory.
Below are some 20th-century images of December 26: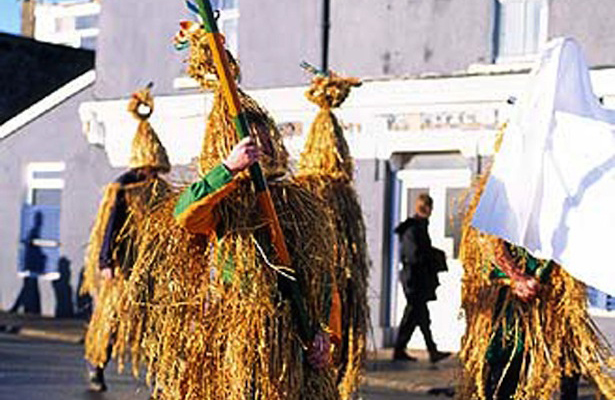 Traditional Irish festivities in Dingle, County Kerry, on St. Stephen's day, year unknown. According to a link provided in a caption by the National Library of Ireland, which posted this photo to Flickr, the wren hunt tradition has survived in the Wrenboys parade, the participants wearing straw suits, which were disguises worn by the Whiteboys, a group of armed agrarians in the 18th century. (National Library of Ireland on The Commons/Flickr)
---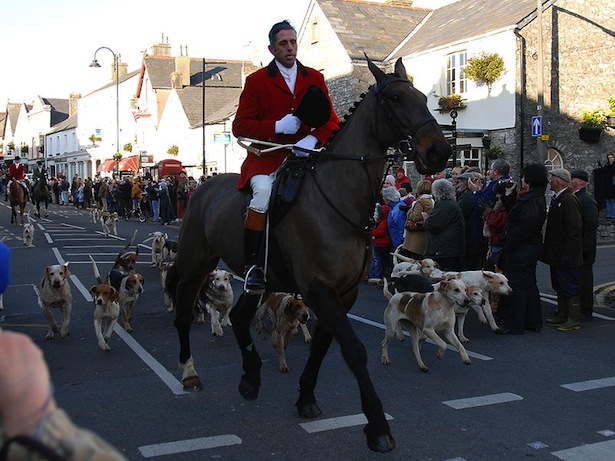 Boxing Day hunts of the non-wren variety are also a December 26 tradition. Here's a photo of a Boxing Day hunt in Wales from 2008. (Michael Gwyther-Jones/Wikimedia Commons/Flickr)
---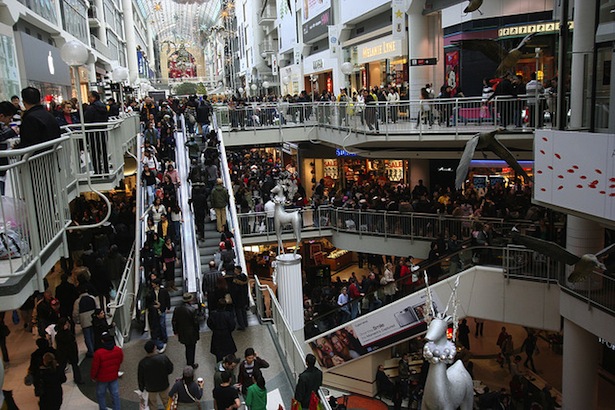 And the equally well-established shopping tradition. This photo from Flickr is apparently of Eaton Center in Toronto on Boxing Day 2007. (松林L/Flickr)
---