Unleashing the Power of Data and Technology to Rebalance the World
Developing countries have moved from being the site of development initiatives to the transmitter of development innovation.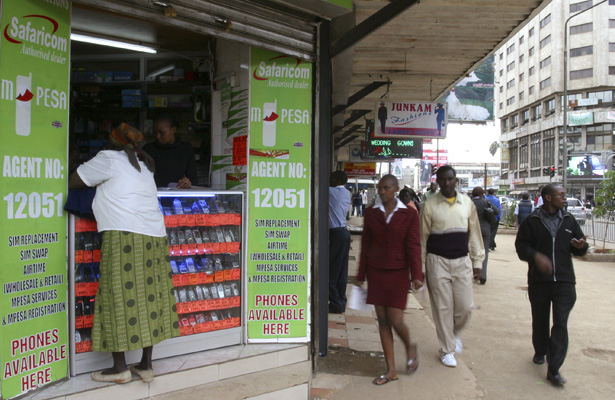 In the 20th century, economic growth was driven by the ability to transport goods and people efficiently and economically - with automobiles, planes and ships. In the 21st century, it will be the ability to produce, capture, communicate and analyze information to drive new forms of growth and social development.
If you want to think of the speed of change possible in the decade ahead, just rewind 10 years. Thirty three percent of the global population is now internet users, a growth of over 500 percent over the last 10 years. In 2000, there were fewer than one billion mobile phone subscriptions worldwide. Today there are over six billion, of which nearly five billion are in the developing world.
Just think of Kenya, where three out of four Kenyan adults pay bills and transfer money through a mobile phone, through a home grown innovation, M-Pesa. Or Rwanda, which won an innovation in technology award for one of the mobile applications for market commodity price information, eSoko, which is used by farmers, 60 percent of which are women.
The biggest forces driving social change today.
A debate
Developing countries have moved from being the site of development initiatives to the transmitter of development innovation. India's model for information communication technologies is being studied across the African continent and Kenya has now emerged as a leading player in mobile-for-development, largely because of the success of the M-Pesa mobile payment system.
Brazil is learning from the Dominican Republic. In Brazil, World Bank-funded operations are using a model developed with the Government of the Dominican Republic, CrossVoice. It allows citizens to evaluate public services via existing government call centers. When they call a 311 hotline to inquire about a public service, the call center agent uses the opportunity to ask about satisfaction with public services.
In Rio Grande do Sul, the state government is using its more than three million annual citizen calls to collect input to design governmental health policies. This resulted in more inclusive and better informed policymaking.
And in South-Kivu in the Democratic Republic of Congo, residents used mobile phones to vote for local budget priorities. It has meant more funds for public services, and citizens more willing to pay taxes. In some communities, tax collection multiplied 16 times.
These all offer tantalizing glimpses into a future where citizens and beneficiaries drive development choices, power examples for the rest of the world, and turn words like donor and recipient on their heads.
To seize the opportunity offered, we need data. We need better and more up-to-date statistics to inform governments and the public, and to find solutions. We know gaps exist. In South Asia, only one percent of the population is covered by complete vital registration records, and in Sub-Saharan Africa, only two percent. Lacking effective registration systems, countries must rely on infrequent and expensive surveys to estimate the vital statistics needed to support the core functions of government and plan for the future.
The Bank has unlocked the vault to its data through its Open Data Initiative, and has helped Kenya become the first country on the African continent to also open up its data. We're working with other countries to also help them unlock their data - but more basic information is needed. For example, only 17 Sub-Saharan African countries have collected data to measure changes in poverty in the past decade.
As part of the World Bank's policy on Access to Information, we've geo-coded about 1600 active Bank projects in 30,000 locations in 144 countries. Overlayed with poverty data, geocoding can help answer questions for policy makers and others: Are health projects adequate in areas with the highest infant mortality? Are poor, rural areas being neglected?
By making information about development activities accessible at the local level, we aim to foster transparency and accountability by empowering citizens and other stakeholders to provide direct feedback on project results.
Mapping can help enable data-driven government policy, using low-cost technology to create a more inclusive and open development process. There are already examples: Students using hand held GPS devices to pinpoint all the facilities such as schools, health clinics, public toilets and rubbish dumps in a slum just outside Tanzania's capital. To help the Liberian government plan its poverty reduction strategy, 150 people with specially-equipped phones ride on motorbikes to map rural water facilities, then give feedback on what works (and what doesn't).
It's clear the digital revolution can help drive real change in the developing world. Information communication technologies are already reshaping the nature of global economic, social and political life. They are transforming the way markets and production are organized and information is shared. The challenge now is to seize the opportunity.