The Global Risks of Iran's Sinking Economy
The collapse of the rial and Western sanctions are having devastating and still uncertain consequences across the country -- and potentially around the world.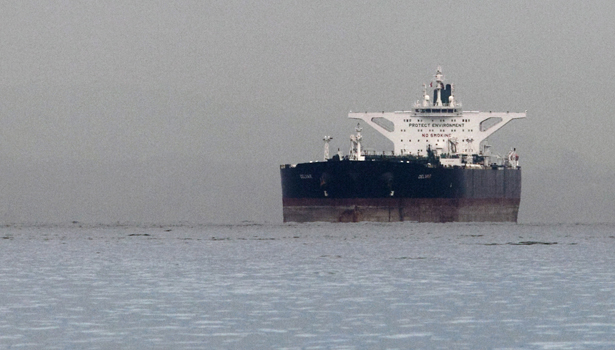 Western sanctions are moving Iran's economy into unknown territory as they press Tehran to give up controversial nuclear activities. The cracks in Iran's economic planning became plain as parliamentarians voted overwhelmingly on October 7 to reopen debate on a key government economic program. The vote came just days after the rial made a record plunge against the U.S. dollar as sanctions on oil exports limit Iran's access to hard currency.
Legislators said ordinary citizens cannot afford the government's anticipated second round of rollbacks to price subsidies at a time when the national currency is sagging. The government's reform program, which began in 2010, intends to progressively remove blanket subsidies on food and fuel in favor of direct cash payments to the needy. A date for the parliamentary debate has yet to be set. But the legislators' challenge throws into disarray a plan the government has said could save it as much as $100 billion a year and help move Iran toward a more efficient market-based system.
The parliamentary revolt, like the rial's loss of two-thirds of its value against the dollar over the past 15 months, are widely regarded as victories for the Western sanctions effort. But they also may be signs that the sanctions could disrupt Iran's economic planning in ways increasingly difficult to predict.
"It's not a far-fetched scenario where we end up with mass unemployment, shut-down in certain segments of the economy, where certain segments completely freeze, and there is a mass shortage economy where people struggle to find some basic commodity," warns Merhrdad Emadi, a regional expert with Betamatrix International Consultancy. He says sanctions are often a risky business that can pose problems both for their targets and their authors.
Tipping Some Scales
The most immediate problem for Iran is how to protect its rial from further slippage as sanctions limit Tehran access to new hard currency. The collapse of the rial set off clashes on October 3 between police and protesters angered by its freefall.
Tehran's strategy for shoring up the rial's value while protecting hard-currency reserves is to offer different classes of business access to different state-set rates. Importers of foods and medicines can exchange rials at 12,260 rials to the dollar compared to this month's all-time low of 35,500. Importers of basic goods like industrial materials can exchange rials for 25,550. But Tehran's strategy risks injecting still more instability into the economy if it sets off a scramble among all businesses to get access to the best rates. That could stoke corruption as well as anger among those excluded.
Economic Contagion?
Tehran has sought to assure citizens that Iran's economy can be self-sustaining if it needs to be. But Edward Bell, who watches Iran for the Economics Intelligence Unit (EIU), thinks that argument makes little sense. "There is a lot of talk from Iranian leadership about turning it into a resistance economy that doesn't need to depend on any kind of trade with foreign partners," Bell says, "but in reality that kind of policy is not going to be sustainable for very long and it would do probably really serious damage to the living conditions of regular Iranians."
But if Iran already looks like it may have trouble coping with a lengthy sanctions regime, the problems may not stop at its borders. The freefall of the rial has already sent Iranians flocking to neighboring countries to convert their currency into dollars and euros, even at exorbitant rates. In the case of Afghanistan, the fall of the Iranian currency has also hit ordinary Afghans by devaluing the large stocks of rials held by businesspeople who regularly trade with Iran.
More dangerous for Iran's neighbors is the possibility that major shocks to its economy could cause major unrest within Iran itself. That could have unanticipated spillover effects in an already unstable region.
Strategic Risk
The architects of the sanctions program intend it to apply the pressure needed to bring Iran to the negotiating table over its nuclear program. Yet even the West could experience problems if the pressure goes too high. "The U.S. and European Union have to be very careful in not shooting themselves in the foot about it, because the global economy remains quite sensitive right now and quite vulnerable to any kind of immediate price shocks," Bell says. "If you completely removed Iran's production from the global oil supply, that could be just enough to tip the U.S. back to a big recession and even compound these effects that we are experiencing in Europe."
Another danger is that too much pressure on ordinary Iranians could set off a blame game between Iran and the West over who is more responsible for their suffering. Ghanem Nuseibeh, founder of the London-based political risk analyst group Cornerstone Global Associates, says all those factors make it hard to predict today which side will win as the Iranian sanctions begin to work. "It's a gamble for both the West and the Iranian regime," Nuseibeh says. "It obviously is impossible to say who would win in such a challenge, whether the overwhelming majority of the population would be pro-Western or pro-regime. I think it would be a close call."