Spy-Movie Villain Aesthetics: Today Is Indonesia's 'Armed Forces Day'
Massive military parades filling the streets. Rows upon rows of flags and uniforms. In blockbuster Hollywood movies, these images almost universally mean the Soviet Union. Certainly not Indonesia: The image there is usually of Bali, and perhaps an itinerant Julia Roberts.
October 5, however, is Indonesia's "Armed Forces Day," which through the years has involved an eerily impressive array of military displays. In the past decade Indonesian presidents have used the day to call attention both to insufficient military funding and to the need for a stronger commitment to human rights on the part of the military. 2003's parades took a tragic turn when a projectile struck a soldier and set him on fire.
Below, we've collected some photos of Armed Forces Day ceremonies from the past decade.
An Armed Forces Day parade in 2006, complete with Western-style military band. (Note the sousaphones in the background, which look exactly as goofy as they do in the U.S. parades): (Reuters)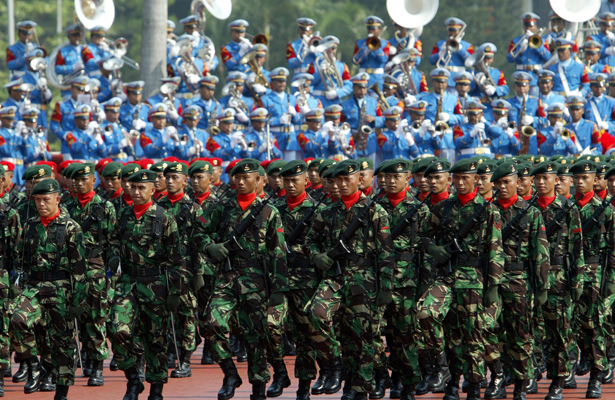 A Russian-made combat helicopter during the 2003 ceremony (Reuters):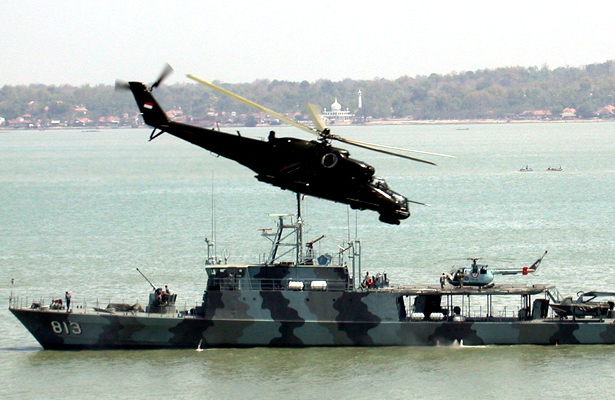 From 2001. Note the aircraft in the background. We'll hazard a guess that these sorts of overt military displays can look slightly creepy to a Western eye, going by their frequent use in movies about plotting Soviets, evil Nazis, 21st-century dictators, and 23rd-century alien wars. (Reuters)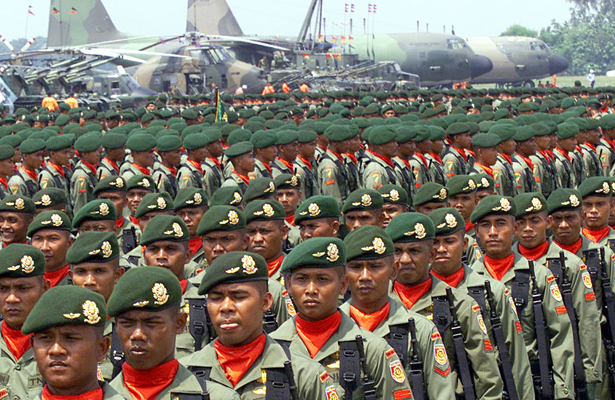 An anti-terrorist unit in 2003 (Reuters):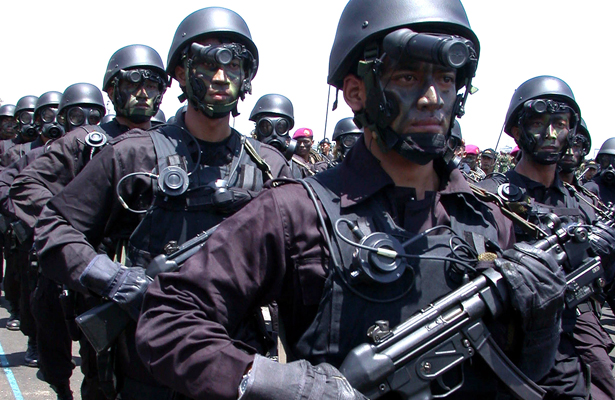 Indonesian air force soldiers in 2003. Note that they are women (Reuters):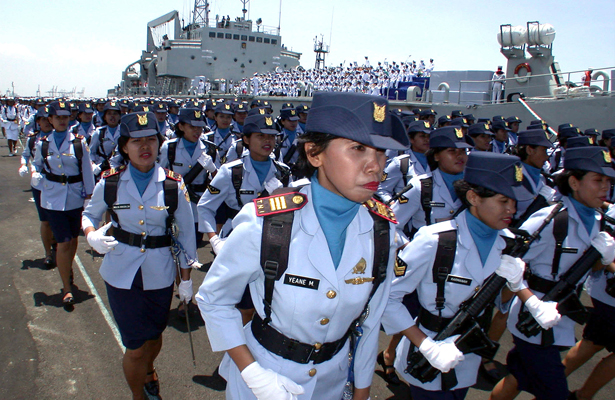 A soldier and traditional tribal dancers bearing spears in 2002 (Reuters):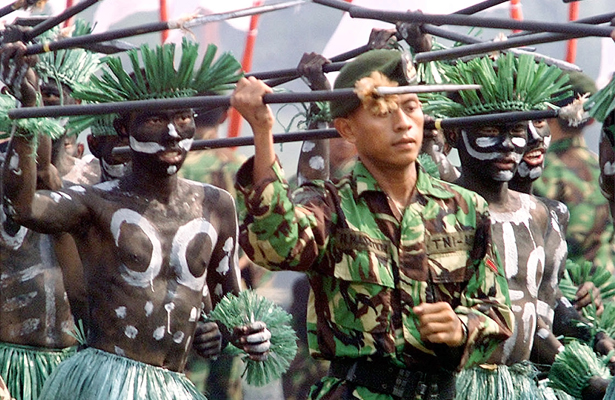 Indonesian President Megawati Sukarnoputri was the country's first female president. Here she is in 2001, when she called upon the military to renew its commitment to human rights. Megawati is now the leader of the opposition party.