Orbital View: Hurricane Sandy, 275 Miles Offshore and Closing
Via NASA's Suomi NPP satellite: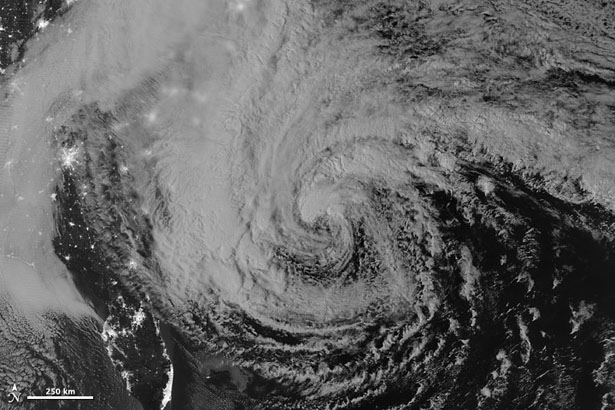 The Florida peninsula is just visible in the lower left-hand corner of this image captured by NASA's Suomi NPP satellite while Americans slept. At 2:42 a.m. Eastern time on October 28, Sandy was 275 miles south-southeast of Cape Hatteras, North Carolina, and traveling at a rate of 14 miles an hour. The worst of the storm is expected to hit this afternoon.
Here's a wide-angle view of the hurricane, taken at 1:45 p.m. Eastern yesterday by NASA's Geostationary Operational Environment Satellite.