JFK's Doodles From a Meeting at the Height of the Cuban Missile Crisis
Missile. Missile. Missile.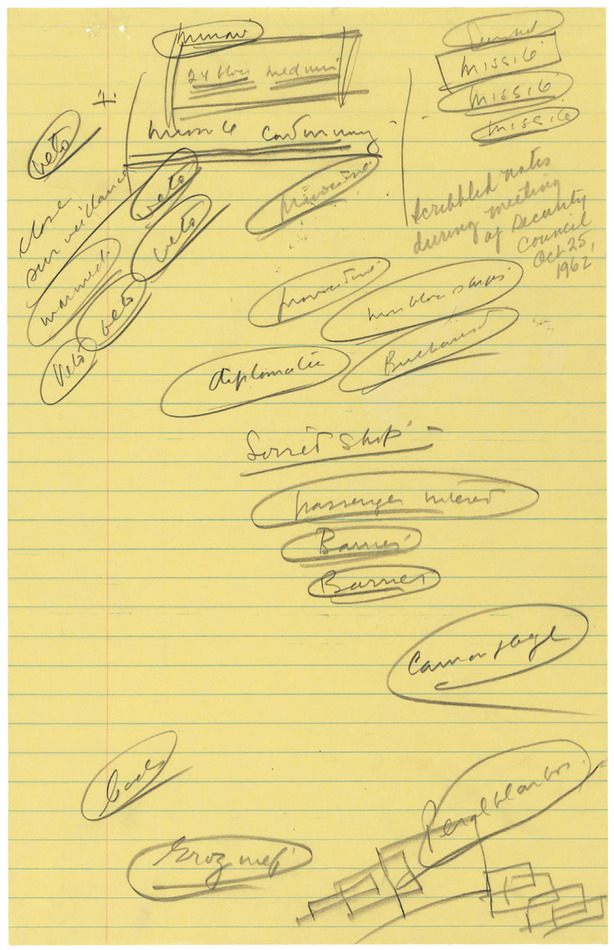 On October 25, 1962, the
Cuban Missile Crisis was reaching its zenith
. It may not be an exaggeration to say the world was on the verge of ending. On that day, President John F. Kennedy met with his Security Council. As he received updates on the situation, he took some notes on a yellow legal pad, which was preserved for posterity.
Related Story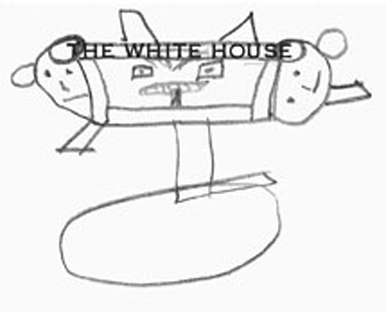 Note in the upper left corner: "Veto. Close Surveillance. Veto. Veto. Veto. Veto." And perhaps a "camouflage" down on the lower right.
Philip Bump
pointed out "Peral Harbor" (!) in the bottom right as well.
(This is the kind of artifact that reminds me that real, actual, doodling people had to deal with managing the world's nuclear weapons stockpile. Draw box. Write missile in it. Consider nuclear apocalypse I can avert. Draw circle. Write missile in it. Ponder the end of the world. Draw circle. Write missile in it.)