Previously in the series, #1, #2, #3, #4.
Here's the context, as a reminder: These are snapshots from a day last week that I spent inside the (notorious) Foxconn Longhua campus, in Shenzhen, China. That is where some 220,000 workers produce many of the electronic goods you have around you right now.
Lunchtime in the main "canteen" at Longhua. This is a blurry shot, but you'll see what interested me: No uniforms on the employees. These are assembly-line workers on lunch break. They are eating in a sort of "multi-purpose room," as in public high school: the stage, in the background, was set up for a band concert.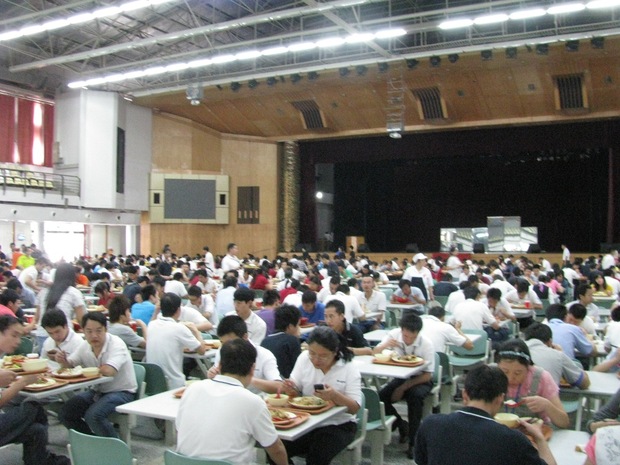 Lunch line in the same building. A company official told me, "Our priorities for the food are: Number 1 Safety, Number 2 Cleanliness, Number 3 Nutrition, and Number 4 Taste. Sometimes the employees really care only about Taste."
I don't know the story about the mark on this guy's head.

Market forces
at work. There is a kind of food-court aspect to this cafeteria. You can see the big lines behind the noodle stand, at the far left, rather than whatever is being offered in the center.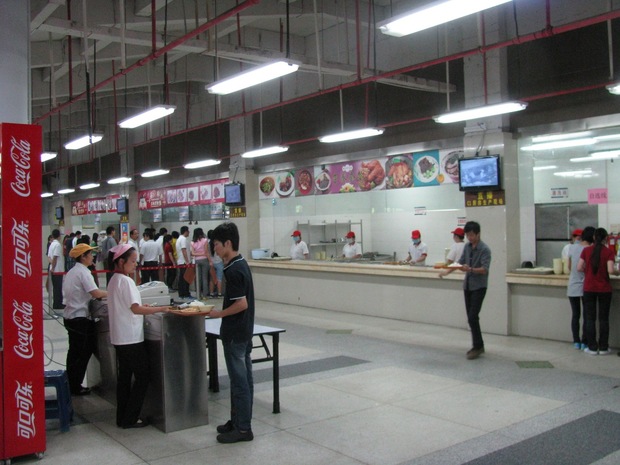 Planning
. A woman showing me a model of the industrial-scale kitchen that produces some 30,000 meals three (or perhaps four) times a day.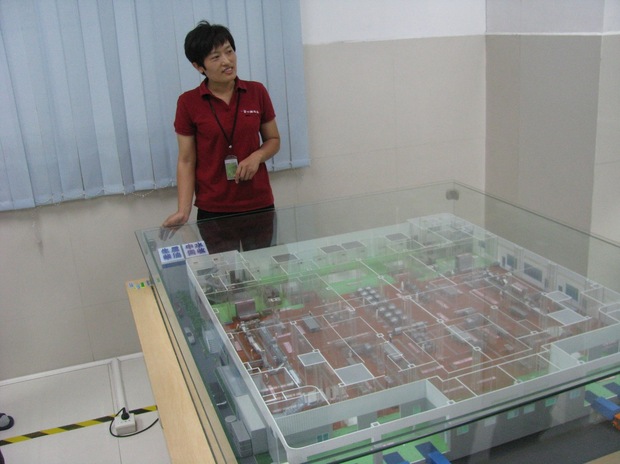 I report, you decide. More to come.
Also, eventually I'll talk about some reactions to these pictures, pro and con. For now I recommend Brian Glucroft's site
Isidor's Fugue
, which has long featured evocative realities-of-daily-life photos from China.