An Infographic Explanation of China and Japan's Island Dispute
The image has provoked wide discussion, and some backlash, on the Chinese web.
In China's blogosphere, the hottest topic remains the ongoing conflict between China and Japan over what Chinese call the Diaoyu Islands, referred to in Japanese as the Senkaku Islands. The matter has only heated up after Beijing deployed two patrol ships to the disputed islands after Japan's government purchased them from a family that Japanese officials maintain was their rightful owner.
Feelings on Sina Weibo, China's Twitter, have run high for months. Just days ago, the not-so-subtle term "F*** Japan" (which also happens to have been the name of one student with particularly, er, patriotic parents) went viral. Would a slightly more subtle post find the same success?
User @DDM大王 recently found out. He managed to incite a great deal of interest-but also ire-when he authored and shared the below image along with this explanation: "This [graphic] is the whole Diaoyu situation; no matter who you support, everyone should understand the historical truth; why [the islands] are China's, why they are Japan's, why they are Taiwan's. Otherwise, what is the difference from the simple aggression of an angry youth? The history behind #The Diaoyu Belong to China# [trending hashtag] does not have any absolute villains or absolute innocents." [Chinese]
The image garnered over 62,000 retweets and over 24,000 comments since its posting less than 24 hours ago. It wasn't long before @DDM大王 found himself on the defensive after many netizens called him a "reactionary" and worse, demanded that he take down the post, and asked him rhetorically if he were Japanese. To be fair, many commenters expressed support and found the graphic helpful. But things were bad enough that @DDM大王 felt compelled to aver in his latest post, "I will not delete the [graphic]." We translate the controversial image series below.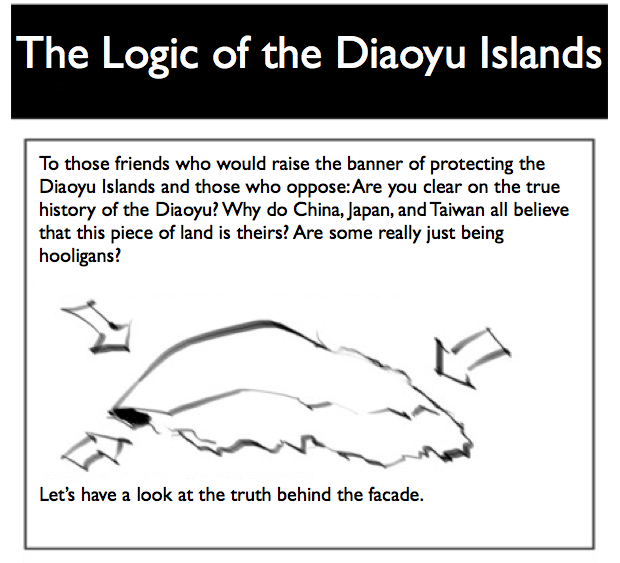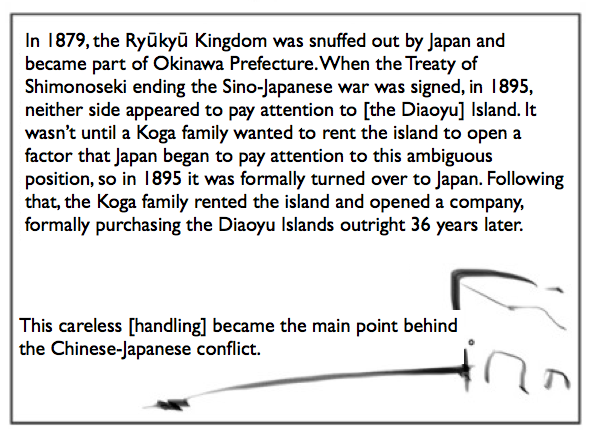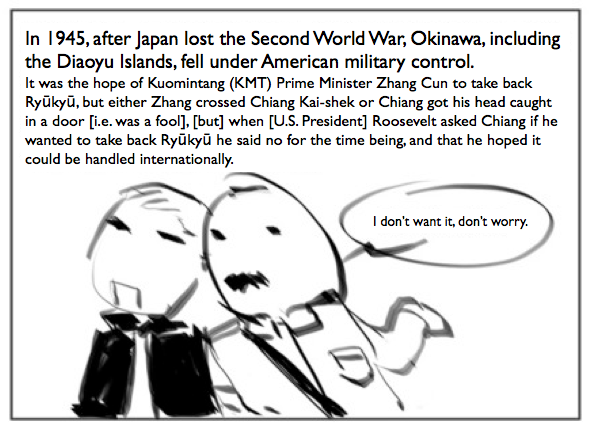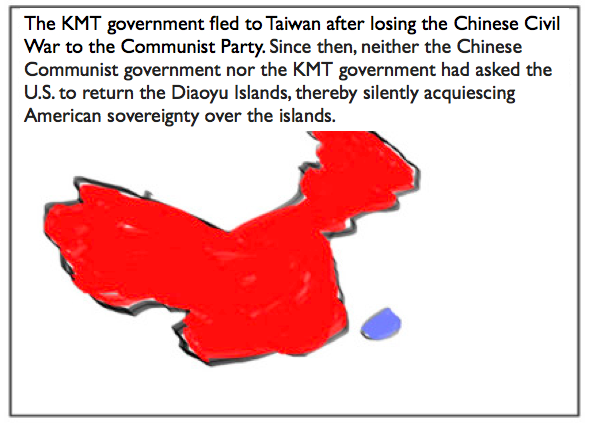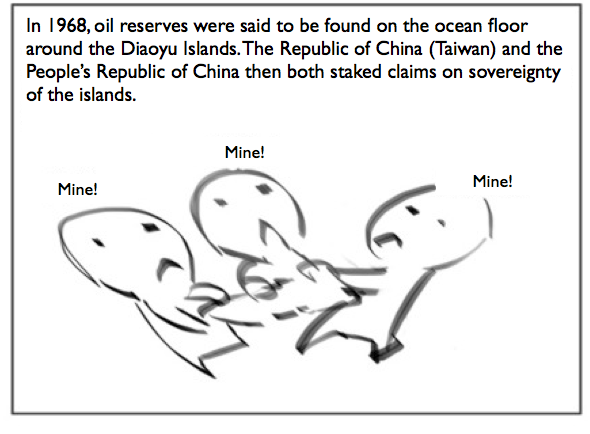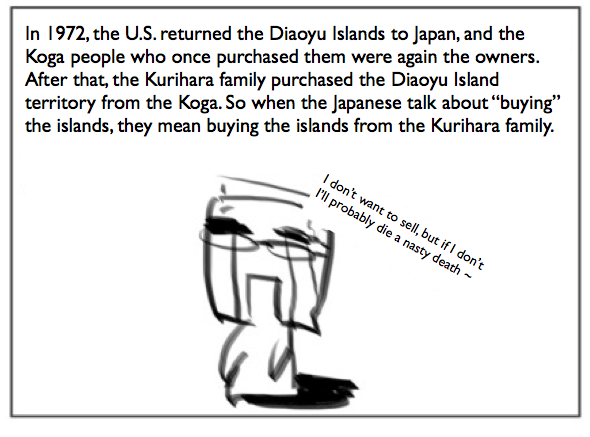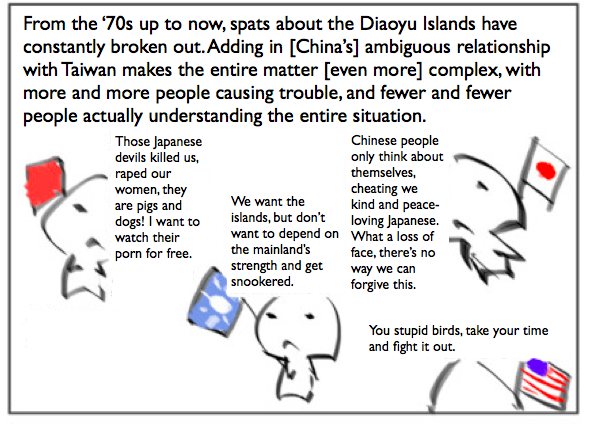 This article originally appeared at Tea Leaf Nation, an Atlantic partner site.