Why the Global Effort for Access to Contraception Is So Important
Better access to family planning could save lives and strengthen economies..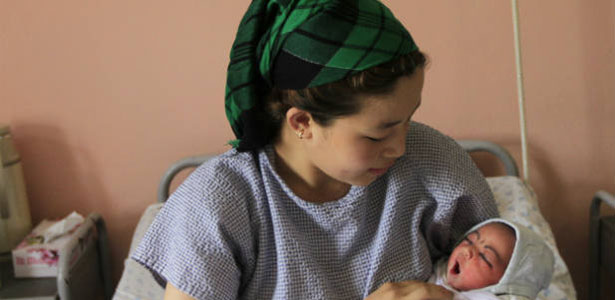 Reuters
---

MORE FROM THE COUNCIL ON FOREIGN RELATIONS
---
I'm often asked, what is the single most important intervention to improve the lives of women and girls in developing countries? I usually answer by urging investment in girls' education. But a close second--and in some cases I would put first--is birth control. Access to family planning is a matter of survival for many of the world's women, and their children too. Save the Children reports that pregnancy causes more deaths (50,000) of teenaged women aged 15-19 than any other cause. A recent Gates Foundation-funded study in The Lancet suggests that in 2008, contraceptive use prevented 272,040 maternal deaths--and that if every woman who wanted access to contraceptives had them, then an additional 104,00 mothers would live each year. Moreover, birth spacing is also critical for reducing child mortality. Save the Children notes that if mothers waited 36 months to conceive again after the birth of a child, the deaths of 1.8 million children (or one-quarter of the deaths of children under 5) could be avoided. Yet some 220 million women around the world "have an unmet need for family planning."
In London today, an effort is underway to save the lives of millions of women and children as representatives from governments, civil society organizations, and the private sector gather for the London Summit on Family Planning. The summit seeks to fund "family planning for an additional 120 million women in the world's poorest countries" by 2020 and to "commit to sustaining coverage for the estimated 260 million women in these countries who are using contraceptives." Main conveners include the UK government, the Bill & Melinda Gates Foundation, and the United Nations Population Fund (UNFPA). The Gates Foundation plans to fund $560 million of this effort, which aims to raise at least $4 billion.
As I describe in the CFR report Family Planning and U.S. Foreign Policy, which I wrote with my colleague Gayle Lemmon last year, the developing world has made significant progress on family planning. Excluding China, use of modern family planning by women of reproductive age in the developing world increased from less than 10 percent in 1965 to 53 percent in 2005, a growth that represents an increase from 30 million users in 1960 to 430 million in 2008. In 1960, a woman had, on average, six children; the global average is now three. However, some countries continue to experience rapid population growth; overwhelmingly, these are the poorest, most fragile countries that provide the fewest opportunities for their large youth populations.
Women's limited access to contraceptives in these countries is part of the problem. This limited access is partly a result of local religious and cultural opposition to family planning. But donor support has also waned, in many cases due to shifting funding priorities and domestic political opposition that conflates family planning with abortion. U.S. support for family planning, for example, remains 40 percent below percent its peak inflation-adjusted 1995 levels.
The London Summit on Family Planning seeks to reverse the current reality of underfunded family planning programs and unmet contraceptive needs, but the effort is not without controversy, particularly because the Catholic Church is against the use of artificial contraceptives. Melinda Gates, who is a practicing Catholic, has publicly reflected on her decision to take up a cause that goes against Church doctrine, stating, "A church is made up of its members, and one of the things this campaign might do is help women speak out. I've had thousands of women come on to websites and say 'I'm a Catholic, but I believe in contraception.' It's going to be women voting with their feet.'"
Melinda Gates is also trying to set the record straight on the level of controversy surrounding contraceptives. Recently, she pointed to Gallup polling on the issue, stating, "90 percent of Americans think contraceptives are morally acceptable. 82 percent of Catholics think contraceptives are morally acceptable. To me that's not controversial." The Gates Foundation's new website, There is No Controversy in Contraceptives, shares the stories of how access to contraceptives has affected the lives of people around the world. One couple in Nepal, for instance, decided to limit their family size so that they could provide each child with enough resources. A Tanzanian woman who has two daughters is waiting to have a third child until she is ready. A mother of five from Zambia, who learned that she was HIV-positive and lost a newborn in short succession, was relieved to find a form of contraceptive that meets her needs.
Unfortunately, saying something is uncontroversial doesn't make it so. Still, I urge Melinda Gates to bring it on. There are few more cost-effective, lifesaving interventions than family planning, and it's about time more attention and resources are put toward it.
This article originally appeared at CFR.org, an Atlantic partner site.