These Photos Are of the First Female, Saudi Arabian Olympians in History
Two young women from Saudi Arabia made history at Friday night's Olympics opening ceremony. Sarah Attar and Wojdan Shahrkhani, the first female Saudis to ever compete, represent a landmark moment for Saudi women, who are pushing hard for their most basic rights, and for the female Olympians who are already the great victors of the 2012 games. These are the first Olympics in which every participating country is sending women: other hold-outs were Qatar and Brunei.
The International Olympics Committee negotiated with Saudi Arabia for months before finally convincing the country, which systematically excludes women from not just sports but social or outdoor activities in general, to allow these two athletes to go to London. And here they are, Attar on the left and Shahrkhani on the right, rebutting not just their government's paternalistic insistence on female weakness, but a world that often views Saudi women as helpless: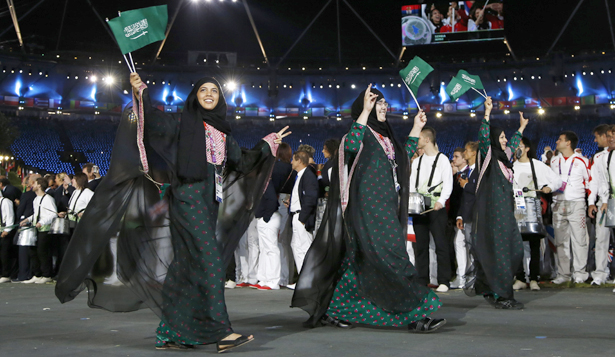 AP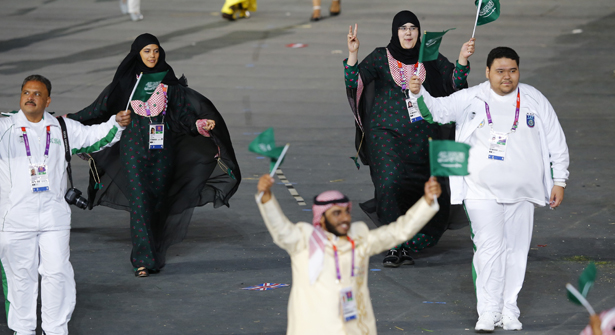 Reuters
Sarah Attar, a middle-distance runner, will compete in the 800 meter race on August 8. "Gettin ready for the opening. I'm so excited to be a part of something so big!!" she wrote on her Facebook page on Friday. Here's Attar, smiling in a moment that seems immediately iconic, and which someone has already helpfully turned into a gif: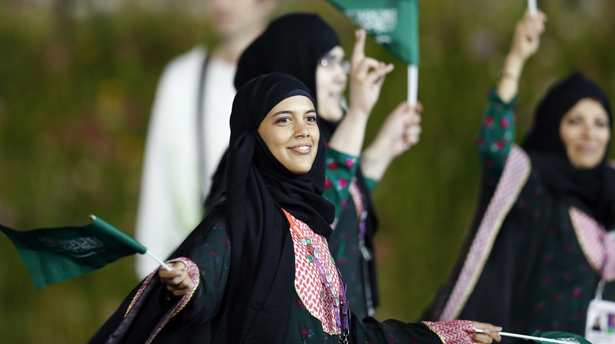 Reuters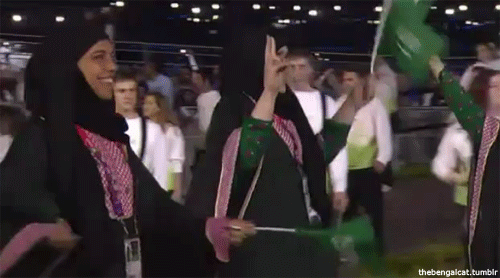 Tumblr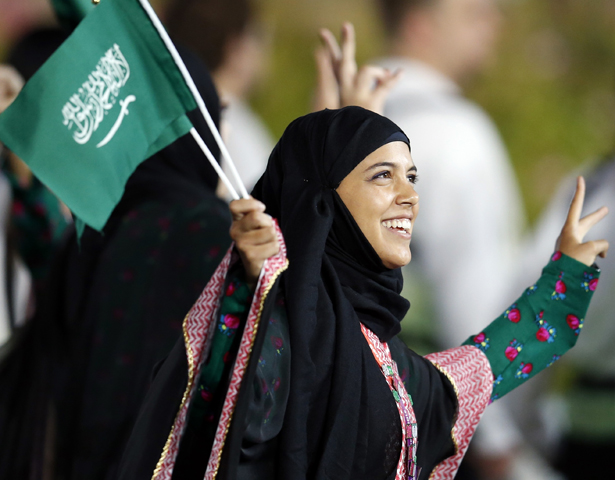 Reuters
Wojdan Shahrkhani, a judo fighter, has her first Olympic match scheduled for August 3. She's not actually a certified black belt (this is Saudi Arabia, after all), which is normally an Olympic requirement, but the IOC invited her by name. And it's still not clear whether or not she will actually compete: the International Judo Federation waited until Thursday to ban competitors from wearing the hijab, though the Islamic head covering is allowed in the Asian judo federation, which as you can guess is not a soft league. The Olympic authorities and International Judo Federation are still negotiating, but let's hope that Shahrkhani, below, will be allowed to fight.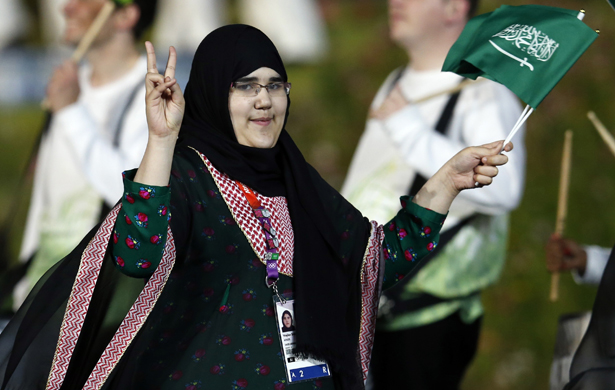 Reuters
And a parting shot of the two history-makers: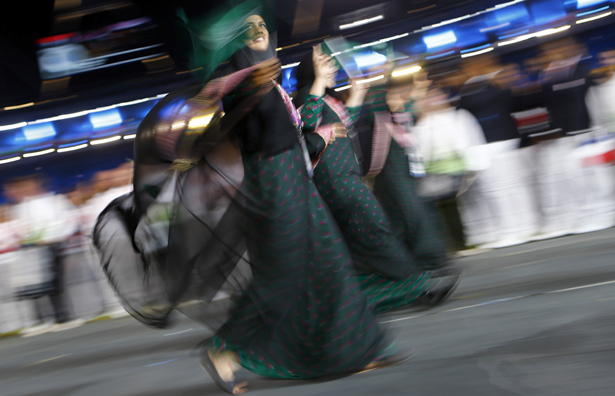 Reuters