The Amazing Integration of Latin America
People from across the region are increasingly crossing one anothers' borders, strengthening ties between communities and nations.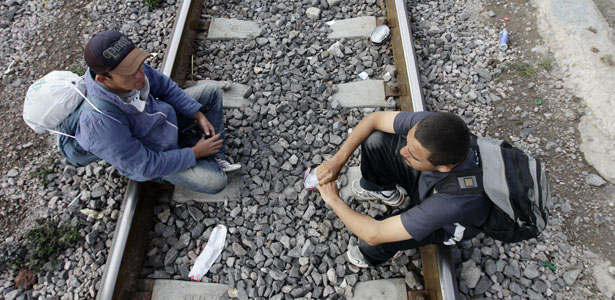 ---

MORE FROM THE COUNCIL ON FOREIGN RELATIONS
---
Alongside the tentative formal efforts at economic and political integration, people are also increasingly bringing the region together. A recent uptick in intra-regional movement--through travel, study, and immigration--has allowed Latin Americans to get to know each other better, and in the process bind together both their communities and their economies.
Millions of Latin Americans head nearby for their vacations, enjoying Patagonia, Machu Picchu, and the Galapagos Islands, among other places. Brazilians are the most active international travelers (in sheer numbers) with 1.5 million people (30 percent of their travelers) headed to locales in Central or South America. Latin American students are also increasingly studying abroad within the region. More than 50 percent of Chile's international students were from neighbors (Peru, Colombia, and Ecuador), with most opting to study professions such as business, health, and the social sciences.
Immigration too has shifted. Today nearly two thirds of all South American immigrants come from neighboring countries (compared to just a quarter forty years ago). Argentina and Chile have received the most immigrants, with 70 and 90 percent coming from neighboring countries. Whole communities of Bolivians live in Argentina, Brazilians in Bolivia and Paraguay, and Colombians and Peruvians in Ecuador. Further north, over four hundred thousand Nicaraguans live in Costa Rica.
These large foreign communities can at times cause tensions--such as the half a million Brazilians (nicknamed braziguayos) living in Paraguay. These mostly agricultural workers immigrated in the 1960s, purchasing some of the best land for low prices, earning the envy and at times ire of Paraguayan natives. Ecuadorians have also clashed with the hundreds of thousands of Colombians living within their borders (which they associate with rising crime rates); a Facultad LatinoAmericana de Ciencias Sociales study reported that 64 percent of Ecuadorians held a bad opinion of Colombians.
Along with the size of the flows, the profile of immigrants has also been changing. While once dominated by low skilled laborers seeking better opportunities, at least half of today's migrants to Chile, Mexico, and Panama have twelve or more years of schooling. In response to the changing flows, many countries have adjusted their policies to allow for foreigners to own land (as in the case of Mexico) or prohibiting discrimination on the basis of origin (as in Argentina). Some countries are even allowing foreign nationals to use their national identity cards next door, waving visa restrictions, and allowing social security and other accrued benefits to be transferred home. While only four Latin American countries allowed dual citizenship in 1990, at least eleven do today.
The informal intersections of Latin Americans across the region pressure changes in government policies and drive Latin America's integration. Assisted by increased travel options, relaxed visa restrictions, and better communication technologies more and more citizens have made the decision to move within the region. Strengthening ties between countries through community networks, Latin America's people are and will be just as important for regional integration as the formal treaties their governments create.
This article originally appeared at CFR.org, an Atlantic partner site.