Photos: Ikea's Customers in China Make Themselves Very Much at Home
If you've ever wandered through an Ikea and stared longingly at one of the oh-so-fluffy beds as I have, thinking to yourself how nice it would be to kick off your shoes and crawl under the covers for a nap, then you might enjoy Ikea shopping in China, where customers often do exactly that.
Ikea's ever-comfortable Chinese customers, some great photos of whom circulated on Chinese social media and were picked up by China Hush and Beijing Fox, are a favorite topic of China-based bloggers. It's not hard to see why: watching them so casually climb into display-floor furniture to read or doze is a fun subversion of Western norms, and a reminder of how artificial those norms can sometimes be.
If I happened to buy my furniture at a store where it was considered normal and acceptable to plop down on a display sofa for an hour of light reading or napping, then that's exactly what I would do. But I don't. Having had some good-natured debates with Chinese friends about the merits of the Western obsession with order and rules versus China's sometimes more free-form style (this distinction is especially apparent when it comes to, say, lining up at a store), Ikea seems like a case where the Chinese approach has some obvious strengths over the Western.
But I until my local Ikea adopts Chinese-style norms, the best I can do is enjoy these photos from afar. This one, from China Hush, which picked them up on Weibo, is my favorite: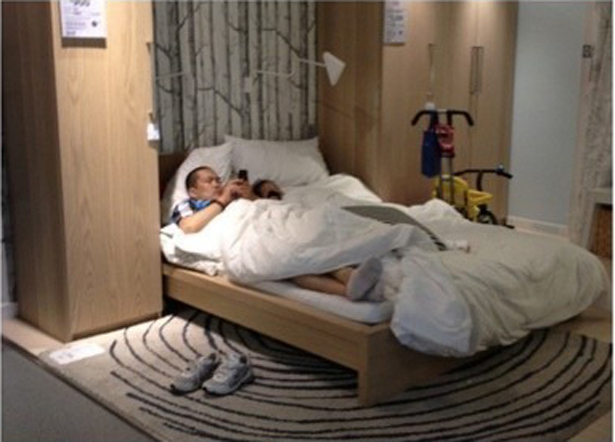 Here are some the photos that Beijing Fox is running from the capital city's Ikea: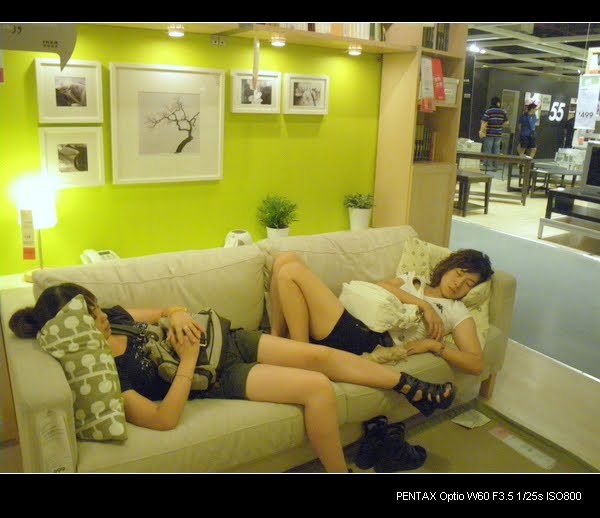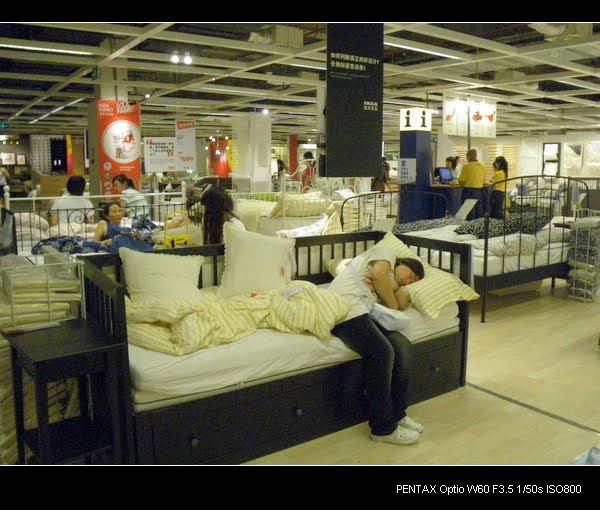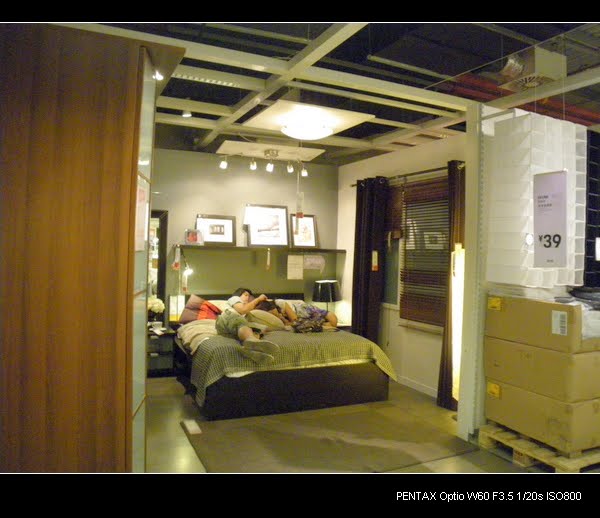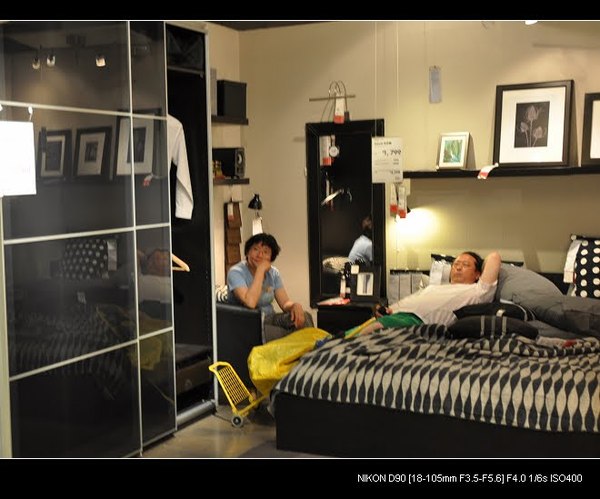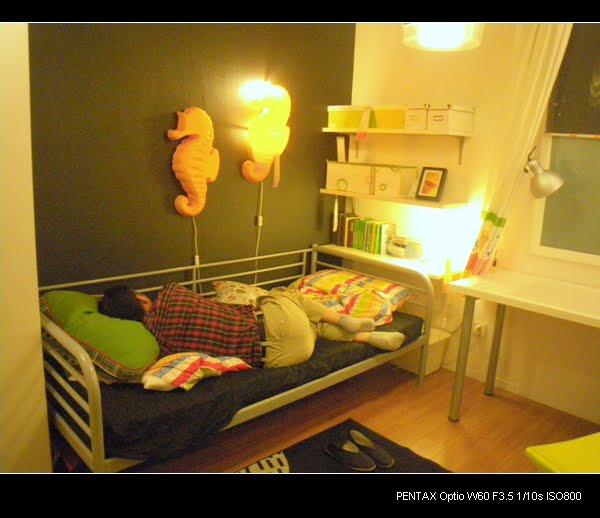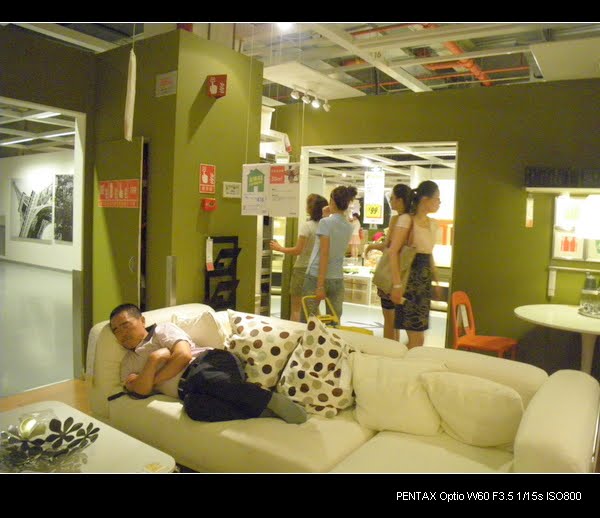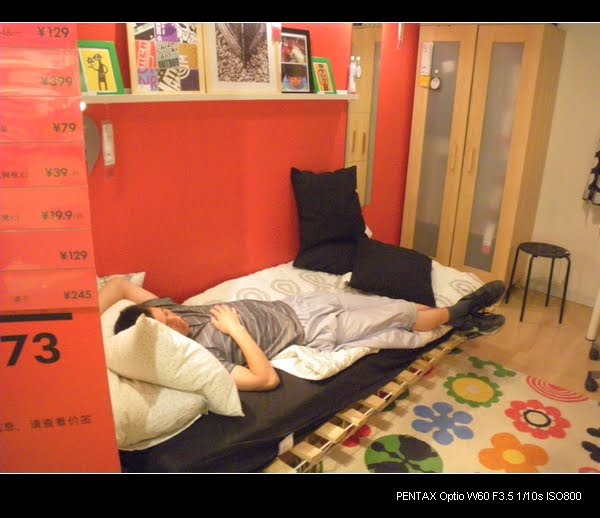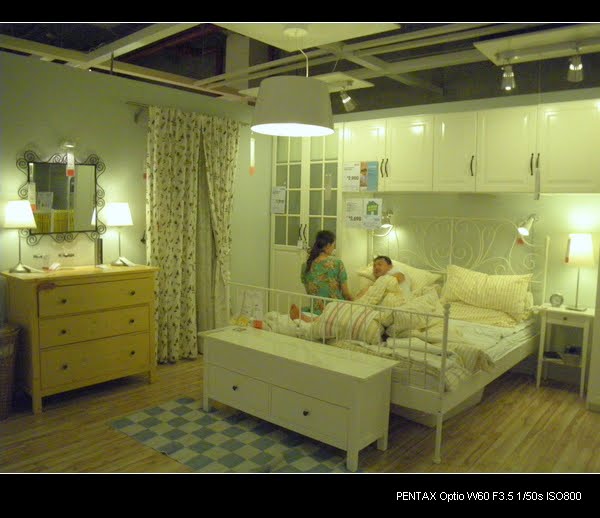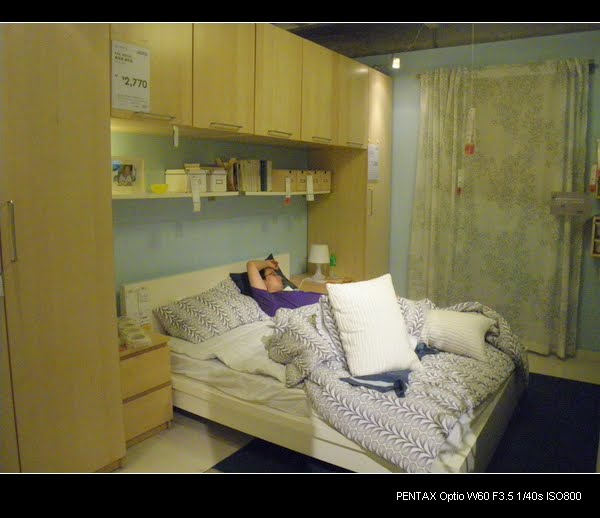 And here are the Weibo-born photos
aggregated by China Hush
: