Forget Murdoch: British Journalism Is Still Great
Lest we forget, there's a lot more to the British press than tabloid fare and phone-hacking scandals.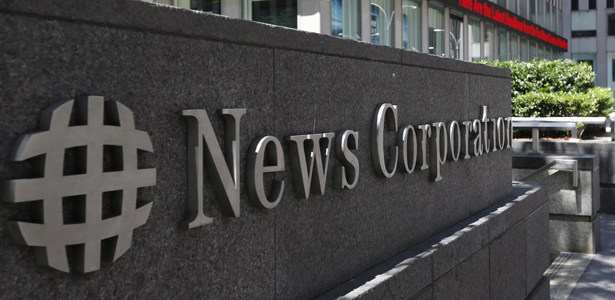 The scandals at News Corporation have dominated coverage of the British media for months -- understandably, given the acts themselves and the unfolding consequences for Rupert Murdoch's empire. So, with ignominy tarnishing British journalism, this seems like an especially good time to examine the role that several of News Corporation's more prestigious competitors have come to play, particularly on the American scene.
The Economist, the Financial Times, and the BBC's World News operation produce consistently outstanding work and have secured a niche among their elite target audiences that is large enough to be influential and, from all accounts, successful in business terms as well.

The leadership of all three enterprises is London-based, and their respective viewpoints and mannerisms are definitely British. What makes them especially notable in the tumultuous contemporary media environment is their longevity. They adhere to time-honored values and practices that are updated enough to meet today's styles of delivery, but seem to have changed less to meet demands of the moment than much of the upmarket American media.
As a weekly magazine of news and commentary, the Economist is a superb example of analytical writing, with a distinctive tone that is authoritative and yet generally brisk enough to avoid earnestness. The Financial Times reflects the sophistication of its reporters, columnists, and editors, and manages to be both comprehensive and comprehensible on complex issues in its purview six days a week, an astounding accomplishment. The BBC is unmatched for global breadth. BBC's World News broadcasts are available on public radio and PBS. There is also a 24-hour television news channel that is included on some cable and satellite services, plus a high-quality web presence. Wherever there is a breaking story, a BBC correspondent is seemingly on hand.
The Economist was founded in 1843. I have been reading it since the 1960s, and most of its contents -- leaders (editorials), briefings, special reports, and its sections have barely changed their format, as far as I can tell. Only lengthy special reports are by-lined. Otherwise, the anonymity of the articles underscores their omniscience. The addition of a weekly China section this year was a significant measure of how important that nation has become. (The United States earned its own report in 1942.) Lately, when mail service delays the Friday arrival of the magazine, I have downloaded it on the iPad. The process is smooth and quick, with a display that would satisfy even the fussiest traditionalist. The Economist website is doubtless a good supplement to the weekly, but this is a case (for me, at least) where just keeping up with the magazine requires as much time as I can devote to the publication. Ownership and oversight is clearly structured to give maximum independence to its editors. The Economist Group is half owned by the Financial Times, itself a subsidiary of Pearson PLC. The balance is in the hands of the Rothschild family and senior staff. Worldwide circulation is now about 1.5 million, of which well over half is in the United States, with an annual subscription of $138 at full price.
The Financial Times (known universally as the FT) was founded in 1888 and has evolved into a truly global business newspaper in recent decades. Its fifteen-year-old U.S. edition on its signature salmon-colored paper stock now represents a major portion of its international circulation of over 600,000 in print and digital subscriptions. There is an especially robust website with a successful metered paywall that has 285,000 subscribers and millions of registered users. What distinguishes the FT is the admiration of its readers, without any apparent exception, for the clarity and objectivity of its reporting. In 2008, the FT endorsed Barack Obama, and its overall editorial stance, while advocating free markets and other classic aspects of mainstream economic principles, is considerably more flexible on most issues than its staunchly conservative American counterpart, the Wall Street Journal. The regular FT columnists, including Lionel Barber, its editor since 2005 are read closely by experts in the financial fields and in the turbulence of recent years have been widely credited with offering sharp insights. These come as the newspaper's original motto declares, "without fear and without favour." Annual subscriptions to the FT and the FT.com run almost $400, but it is so full of valuable material that the cost strikes me as a bargain.
And finally, there is the BBC. Its scale is vast and its organizational structure exceeds the space necessary for a summary here. But to take one example of its output, on a recent steamy evening, I caught the 6:00 p.m. half-hour news on the BBC World News channel and got a rundown that included reports from Syria, Libya, Pakistan, Sudan, and Mexico, as well as a feature on capital punishment in California. The availability of BBC news programming has expanded greatly as it has succeeded in securing partnerships with public radio and television as well as extending the reach of its proprietary channels in the United States (which are supported by advertising). The story choices for BBC news, compared to the 24/7 American-based news networks, highlights a fundamental difference that is also true for the FT and the Economist. The news is meant to appeal to an audience with a serious interest in what is happening in every aspect of our immensely complicated world, from business and technology to wars and tyranny.
The hacking scandals have badly tarnished the reputation of British journalism at one end of the spectrum. At the other end of journalism's mission to inform, the Brits are very good at what they do.