What China's Talking About Today: Stressing Over College Entrance Exams
Students are fretting about the dreaded, multi-day gao kao, even if it won't secure them employment.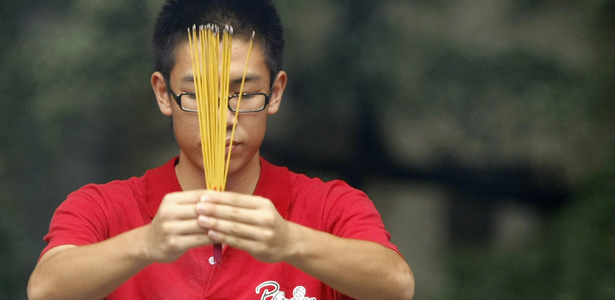 Sina Weibo is abuzz with stress and well-wishes for the annual Chinese college entrance examinations, the famously difficult and memorization-driven gao kao, which starts tomorrow.
Like the SAT, the exam tests verbal and math, as well as foreign language and elective exams based on the student's prospective degree. The test lasts for two to three days.  
Over 9 million students will take the gao kao this year, down two percent from last year, according to China's Education Ministry. A decline in the number of exam participants -- 10.5 million in 2008 -- has contributed to a rise in the average annual admissions rate, from 57 percent in 2008 to 75 percent in 2010.   
Still, tension is high. Nearly 10 million people have commented on the Chinese students' judgment day before they've even arrived at test centers.
"I can't sleep, what should I do? [Crying emoticon]," wrote user Accey.
"Don't you just wish it were three years ago," wrote user ZhangzhangzhangQi.

Many micro-bloggers encouraged their friends and relatives to jia you, the Chinese colloquialism for break a leg, literally meaning add oil.

Competition for employment in China is notoriously steep. But even if students secure a position at one of China's leading universities, that is no guarantee of employment. In 2010, China's Education Ministry reported that a whopping 6.3 million Chinese college graduates were unemployed.
Only 9 percent of mainland companies polled by a recent survey, reported in the Wall Street Journal, consider educational backgrounds as a decisive factor in the hiring process. Education is reportedly beat out by workplace experience.