I've mentioned many times, most recently here, how valuable photographs are in conveying the unbelievable variations in wealth, modernization, landscape, and other aspects of modern China. The point may seem banal, but I think it matters more for China than most other places because the outside-world's view is so skewed toward images of skyscrapers in Shanghai and Beijing.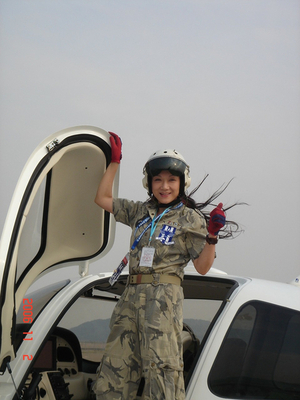 I have only one regret about my current book -- which is not many, as book-regrets go. For reasons of production time and (mainly) cost, it wasn't possible to include any of the hundreds of pictures I had taken of people, places, real-estate projects, and practical and fanciful undertakings that I was describing. [Update: Andrew Galbraith of the WSJ in China has a Q-and-A feature about the book today on the Journal's China Real Time site.]
So I plan to start including a few here. I will begin with photos taken by one of the leading characters in the book, Peter Claeys, who is originally from Belgium but has spent much of his life in Asia and, when I met him, was trying to sell stylish Cirrus SR22 airplanes to the newly affluent Chinese business class. Eventually, as I describe, the Cirrus company itself, of Duluth, Minnesota, was sold to the Chinese government. But that's a different story.