The Happiness of Latin Americans
A survey of 36 countries finds that its Central and South American members report relatively high "life satisfaction."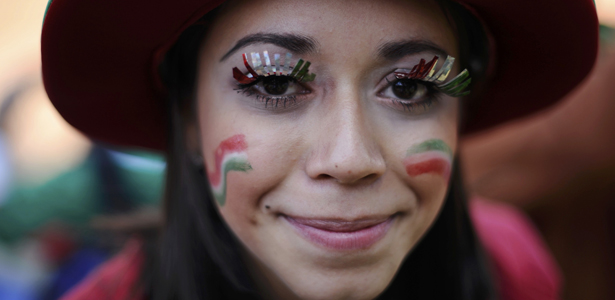 ---

MORE FROM THE COUNCIL ON FOREIGN RELATIONS
---
The Organization for Economic Cooperation and Development (OECD) released a report this month on the overall well-being of its thirty four member countries (as well as Brazil and Russia). Looking specifically at the three Latin American countries in the study--Mexico, Brazil, and Chile--some of the results aren't surprising. The three countries all come in the bottom four positions (joined by Turkey) in categories such as safety, education, and income, far outpaced by the more mature economies within the organization.
But they performed comparatively well in other areas. For instance, Mexico came in ahead of Israel and Greece in terms of housing (judged by housing satisfaction, rooms per occupant, and access to private indoor flush toilets). This reflects the expansion of public and private mortgage credit over the last decade, which helped finance some seven million new homes.
Chile stands out vis-à-vis its Latin American neighbors and other nations on educational attainment. While roughly a third of Mexicans and Brazilians make it through high school, some 69 percent of Chileans do--near the OECD average of 74 percent. The three countries have also made great strides in expanding health care access (through social programs such as Mexico's Seguro Popular). Though still placing in the bottom half of overall health (measured by life expectancy and self reporting of health problems), the three Latin American countries now best more affluent countries such as Japan and Korea.
The report highlights the ongoing challenges for these Latin American nations. The most obvious remains household income, as Mexico, Chile, and Brazil's average incomes all stand at less than half the OECD average. If these countries want to move from emerging market to developed economy status they will have to grow faster. And they are already starting to face some "developed country" headwinds, such as the health problems that come with rapidly climbing rates of obesity (now comprising over a quarter of all Chileans and Mexicans).
Despite these hardships, Mexico, Brazil, and Chile (as a group) beat out many of their OECD counterparts (including countries such as Spain, Italy, and Japan) in terms of "life satisfaction." Perhaps this reflects the fact that, though challenges remain, many see and feel progress over their lifetimes, and are optimistic about the future.
This article originally appeared at CFR.org, an Atlantic partner site.