Nigeria's Plane Crash, Told in Photos, and in an Author's Prescient Warning
On Sunday afternoon, the pilot of a Dana Air McDonnell Douglas MD-83, flying out of Abuja, called into the control tower at Lagos, the Nigerian mega-city where he was shortly scheduled to land, to report engine trouble. Two months earlier, one of the engines had lost power after a bird strike. Now, the pilot said he was having difficulty with two of the engines. On the ground, some people is the neighborhood of Ishaga, not far from the airport, heard a loud vibrating sound and came outside, where they saw the plane flying low. The McDonnell Douglas airliner, which at 148 feet was about as long as a 15-story tower is tall, slammed into the side of a building. The crash and the fire, which raged through the night, killed all 153 passengers. No one is sure how many people on the ground may have died; rescue workers are still digging through the rubble.
It may be some time before we know the full extent of the damage, and much longer before we understand what caused the crash. But as emergency workers and Nigerian officials comb through the Lagos crash site, photographers are there as well, capturing the surreal scene, as well as the shocked and grieving community that went, in a few brief moments, from a neighborhood to a disaster scene. Here are some of their photos, as well as the unnervingly prescient March 15 tweets of Nigerian-American author Teju Cole worrying about whether Nigerian aviation had really become so much safer since it suffered three high-profile crashes in a one-year period. "It's hard to shake the feeling that soon, too soon, another Nigerian plane will fall from the sky," he wrote.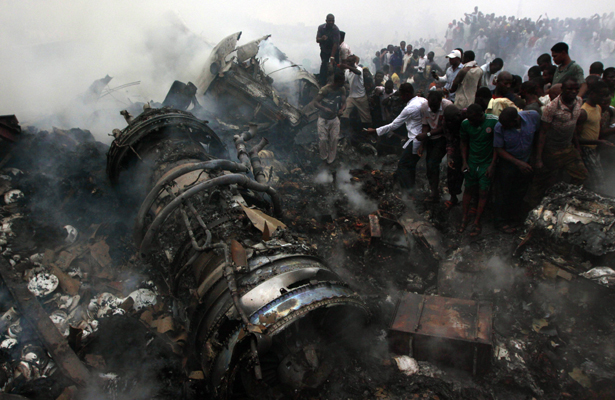 ---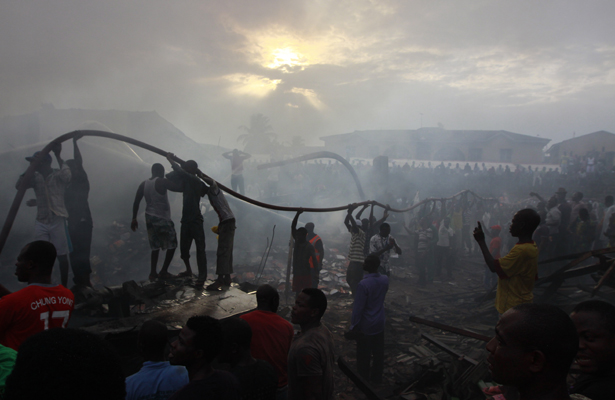 ---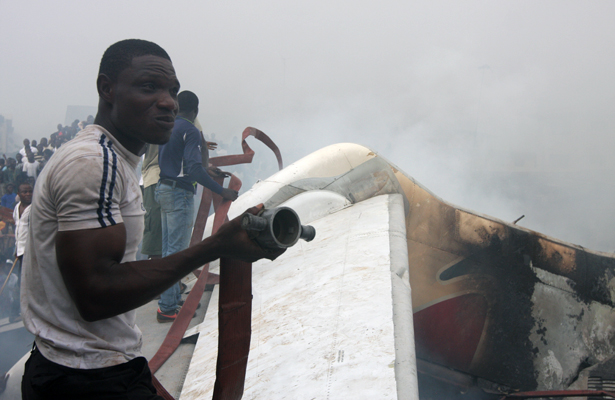 ---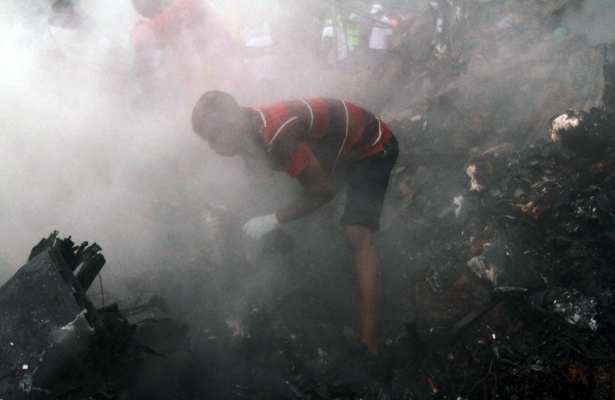 ---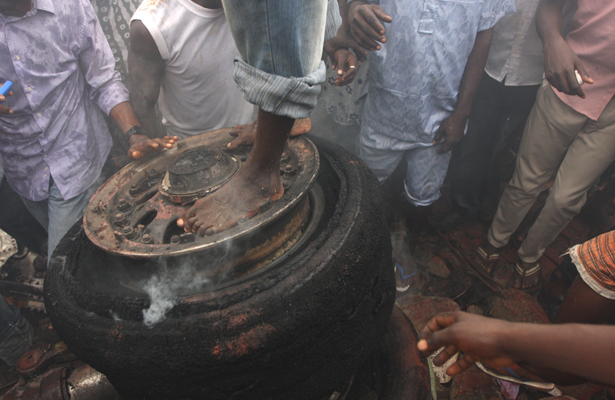 ---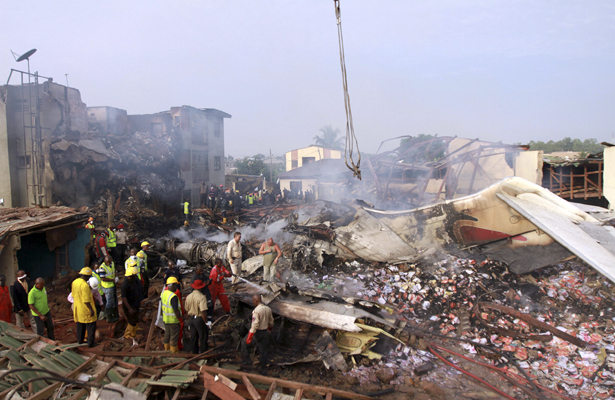 ---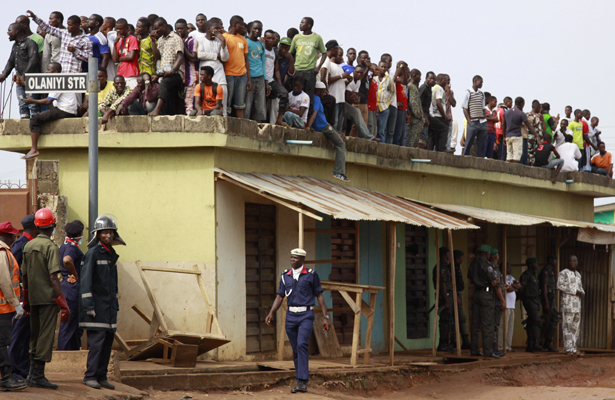 ---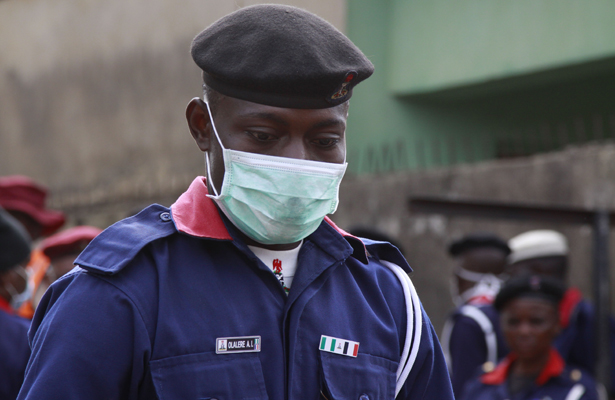 ---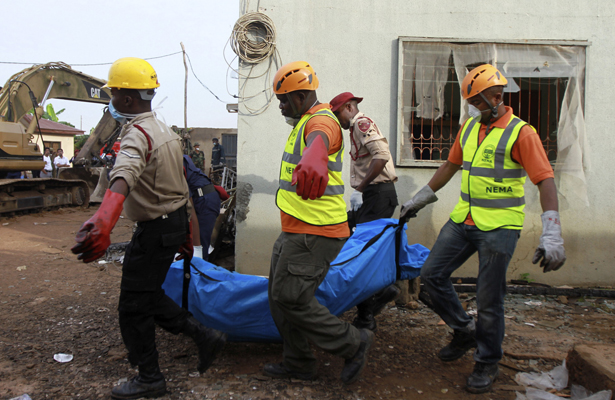 ---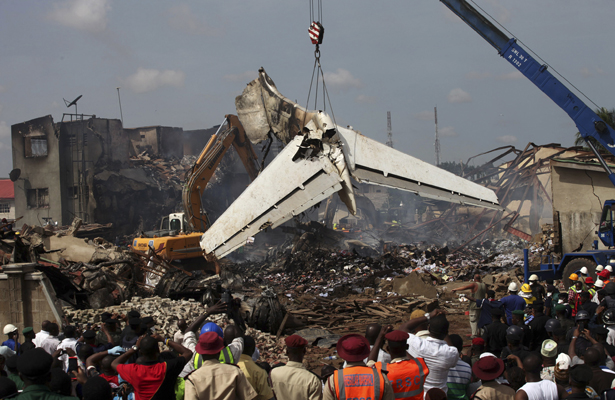 ---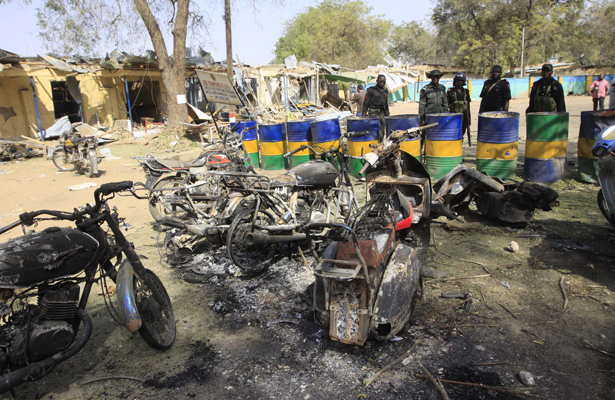 ---
Two and half months ago, Nigerian-American author Teju Cole worried on Twitter about the safety of Nigerian aviation. He cited the recent power outages at airports in Abuja and Lagos -- the departure and destination cities of Sunday's flight -- and the 2005 and 2006 disasters that had so shaken Nigeria. In retrospect, depending on your perspective, his warning can seem chillingly prescient, distressingly unheeded, or perhaps just a coincidence. Either way, they were widely circulated at the time and, with President Goodluck Jonathan's as-predicted show of mourning, resonate again today.